Checking the elements of the new VDI collection
In this part, we will see what has been done when creating the collection.
Hyper-V server
On the Hyper-V console, we can see that we have 2 new virtual machines, we also contact that they are started and that the name is built on the elements given during the configuration of the collection.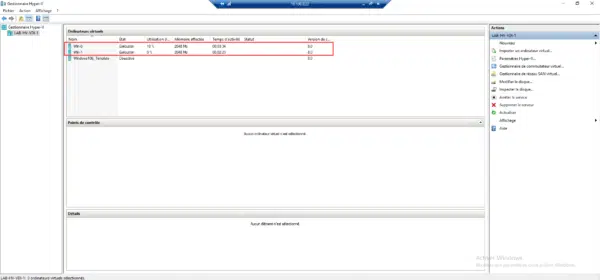 In the folder indicated in the configuration, we find the files of the virtual machines.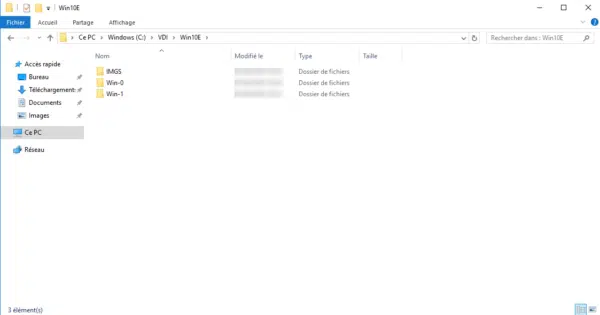 If you select a computer in Hyper-V, you will see that this is based on a snapshot. Looking at the snapshot settings and inspecting the virtual hard disk we see that it is a differencing type disk based on the template virtual machine.
Active Directory
In the OU VDI, you can see the two computer objects that have been created.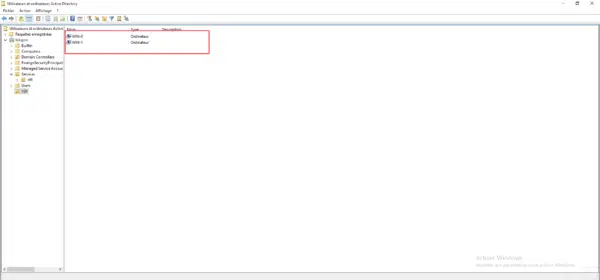 Broker server server manager
In the Remote Desktop Services deployment overview, the collection is displayed under the Remote Desktop Virtualization Host Server part and administration access is available through the navigation panel on the right by clicking on the name of the collection.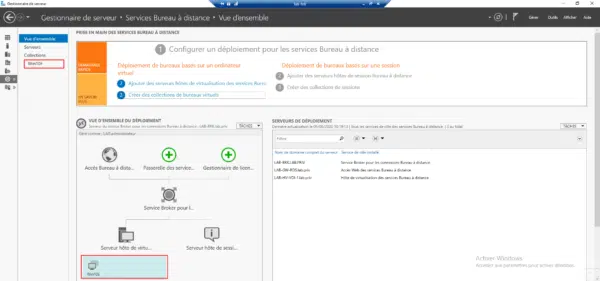 By clicking on the name of the collection, you get to its administration: