Test: Configuring an Outlook Client
In this part, we will see how to configure an Outlook client with Exchange 2016.
Environment:
Post under Windows 7 in the field
Outlook 2016
Using a user account with mailbox.
1. Start Outlook.
2. Skip the Welcome window by clicking Next 1 .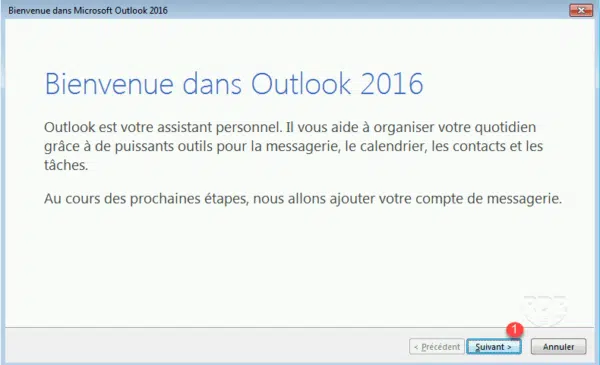 3. Click Next 1 .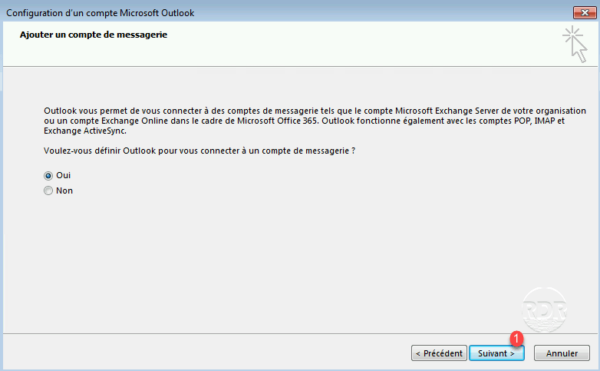 4. Outlook should automatically recover the name and email address for the account. Click Next 1 .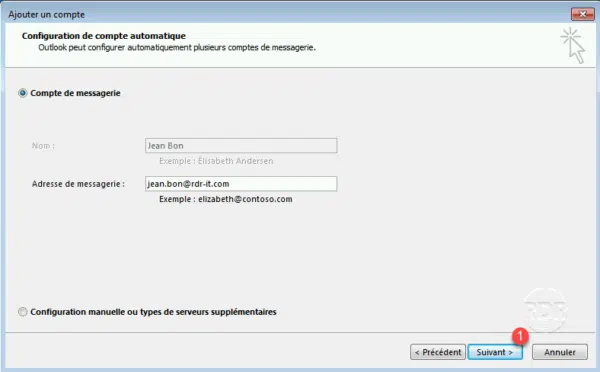 5. Validate the certificate alert by clicking Yes 1 .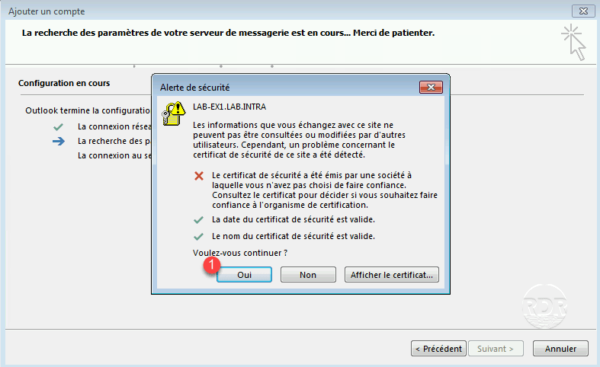 6. Once the automatic configuration is found, click on Finish 1 .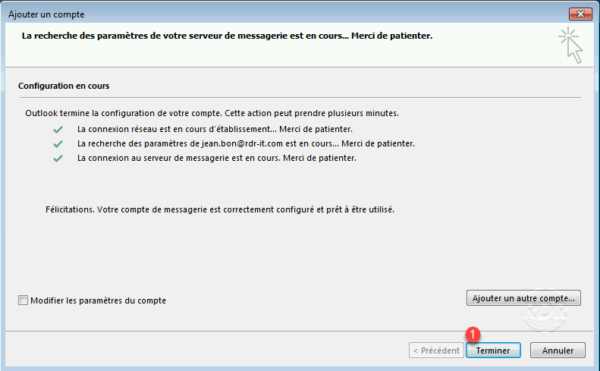 7. Wait while opening Outlook.
8. The box is open.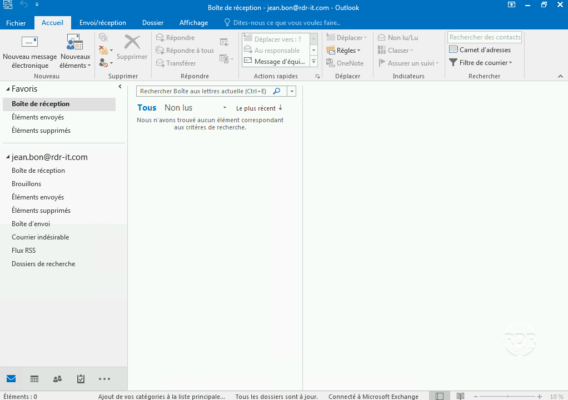 Verify the connection with Exchange 2016
1. In the notification area, right-click on the Outlook icon by holding down the Ctrl key and clicking Connection Status 1 .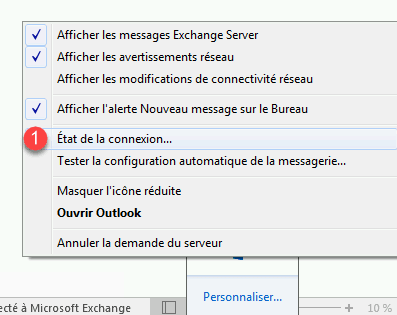 2. We see the connections to the Exchange 2016 server.