Configuration: add a domain
During installation, the default domain in Exchange is this one from your Active Directory domain. If this is not the mail domain, we will see how to add a domain.
1. From the ECP interface, click mail flow 1 / accepted domains 2 to view the domains managed by Exchange. Click on + 3 to add a domain.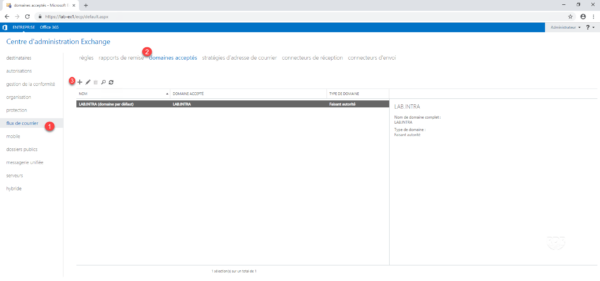 2. Enter a name to identify the domain 1 then the domain name 2 and click Save 3 .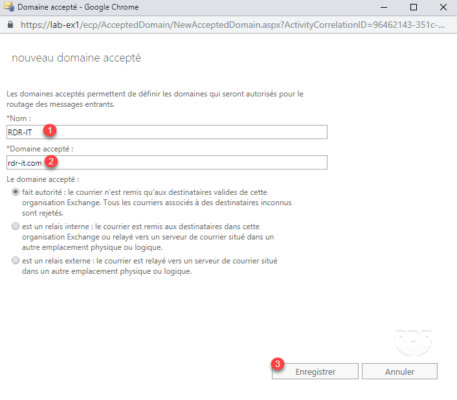 3. The domain is added.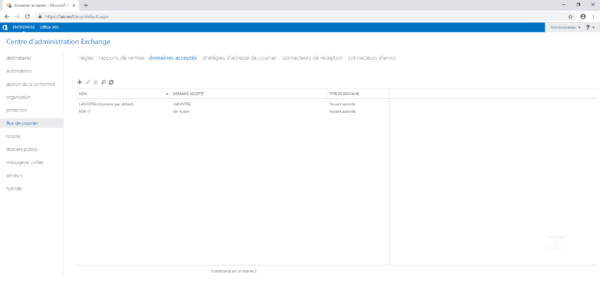 4. Skip the default domain: select the domain 1 , click on the edit icon 2 , check the box Define this domain as default domain 3 and click Save 4 .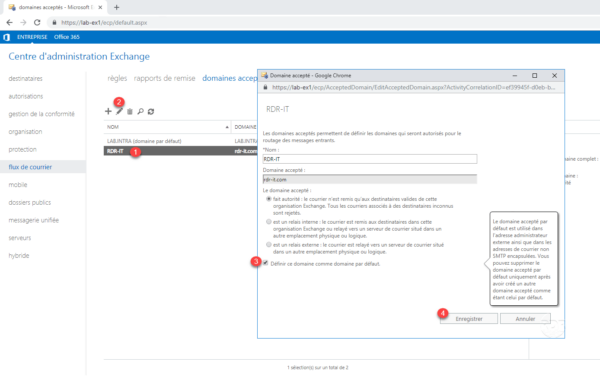 This manipulation does not make the domain for mailboxes by default, for this you have to modify the mail address strategy.