If you're used to connecting to Windows servers, you may have noticed that Server Manager opens every time, although handy, this tends to "slow" the login and is intrusive especially when you don't need it.
I will explain how to disable its automatic opening.
If you have already closed it, open the server manager.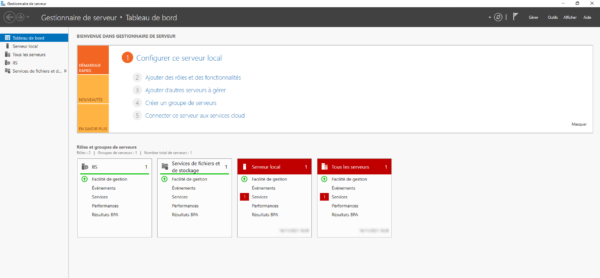 Click Manage 1 then Server Manager Properties 2.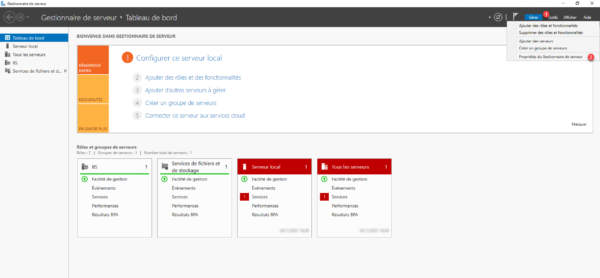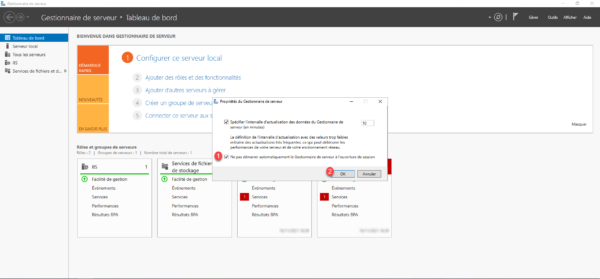 Now you know how to disable Server Manager at logon.
If you want to do it on all Windows servers, it is possible to do it by group policy (GPO) provided you are in an Active Directory environment: GPO: disable server manager at logon