Presentation
In this article, I will explain how to publish RemoteApp applications from an RDS server running Windows 2008R2 on a RDS 2012,2016 or 2016 farm.
Prerequisites
An RDS server running Windows 2008R2 with published RemoteApp applications.
An RDS 2012R2, 2016 or 2019 deployment with a web access server.
Publishing the Windows 2008R2 Server RemoteApp
On the RDS 2008R2 server where the applications are published, in the local user groups of the server. Open the group: Web Access Computers TS 1 and add the Web Publishing Server to the group 2 .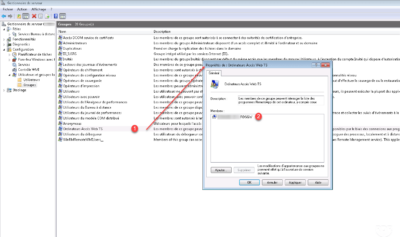 Go to the IIS console where the Web Publishing Service is configured. Open the RDWeb node 1 and click on Application Settings 2 .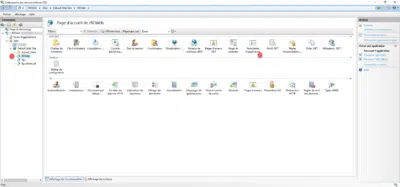 Double click on the parameter ws08r2rdserver 1 to modify the value.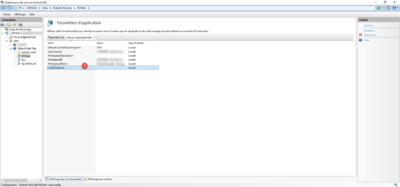 Enter the name dns fqdn of server 1 where the RemoteApp applications are configured then click on OK 2 .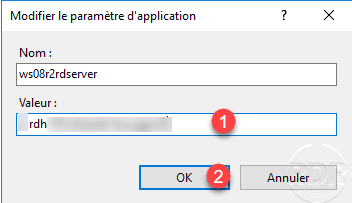 The Windows 2008R2 server is configured 1 .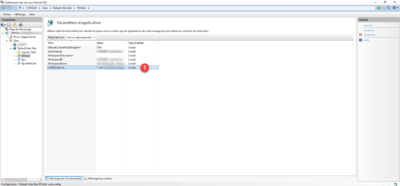 Log on to the RemoteApp Application Publishing Web page and verify that the applications on the Windows 2008R2 server are present.