Installing NLB

The installation of the Network Load Balancing feature is to be done on each node of the cluster.
PowerShell
1. Open a PowerShell command prompt as an administrator and enter the following command to install the NLB role and administrative tools:
Install-WindowsFeature NLB,RSAT-NLB
2. Wait during the installation.

3. Installation completed, close the PowerShell window.

Graphic mode
1. From the server manager, click Manage 1 / Add Roles and Features 2.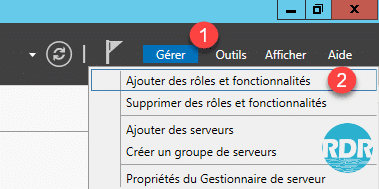 2. When launching the wizard, click Next 1.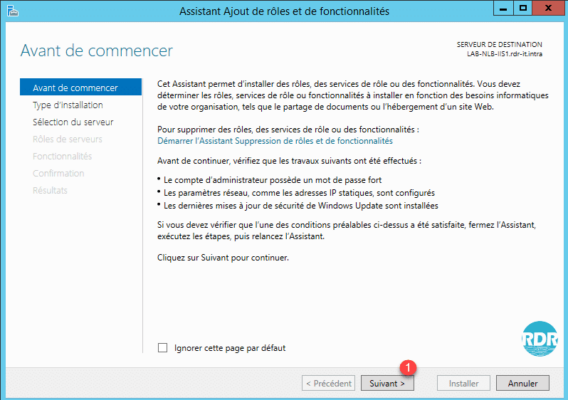 3. Type of installation, choose Role-based or feature-based installation 1 and click Next 2.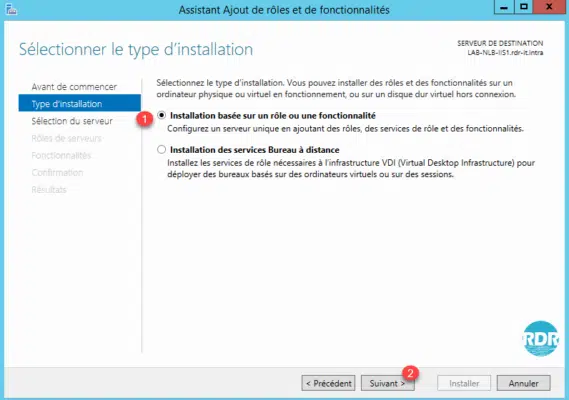 4. Select the server 1 where NLB should be installed and click Next 2.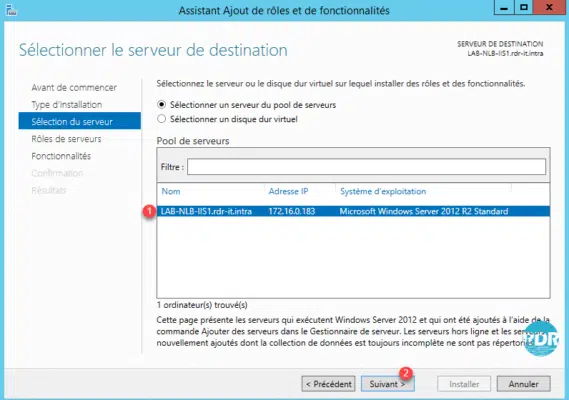 5. When selecting roles, click Next 1.
6. Features: Check Network Load Balancing 1.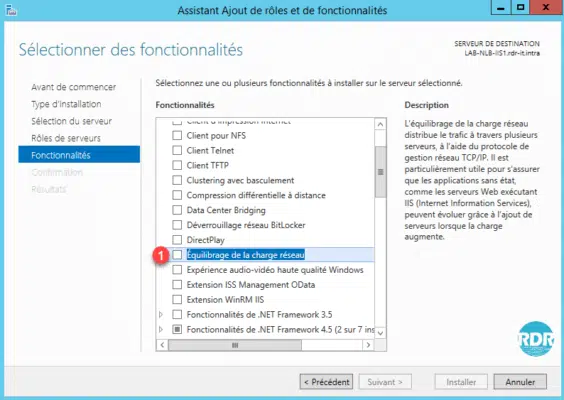 7. Click Add Features 1 to confirm the addition of dependencies.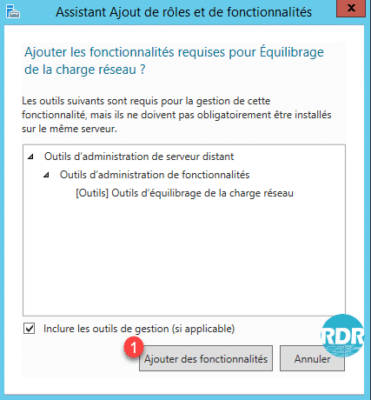 8. Click Next 1.
9. Confirm the installation by clicking Install 1.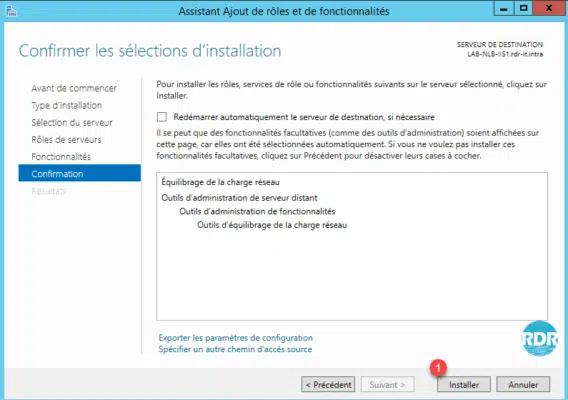 10. Wait during the installation …
11. Installation completed, exit the wizard by clicking Close 1.