Installation of Microsoft Deployment Toolkit - MDT
Download MDT
Download MDT on the Microsoft website.
Installation of Microsoft Deployment Toolkit
Run the download file (MicrosoftDeploymentToolkit_x64.msi).
When the wizard is launched, click on Next 1.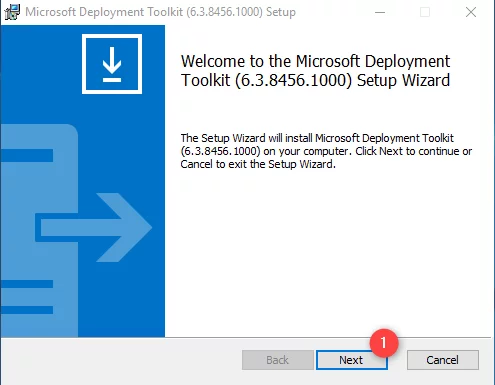 Check the box 1 to accept the license and click on Next 2.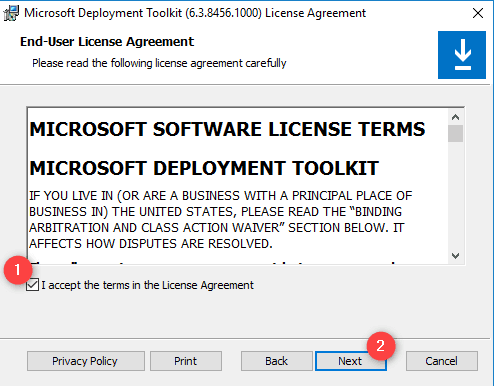 Leave the default components, if necessary change the installation path (the configuration of the location of the images is done after). Click on Next 1.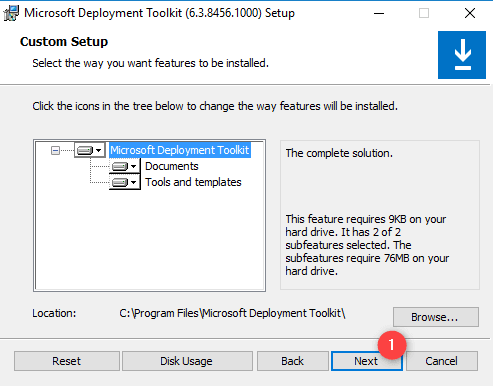 Choose if you want to send information to Microsoft 1 and click on Next 2.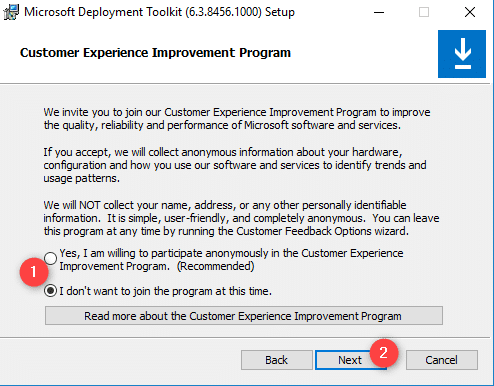 Click on Install 1.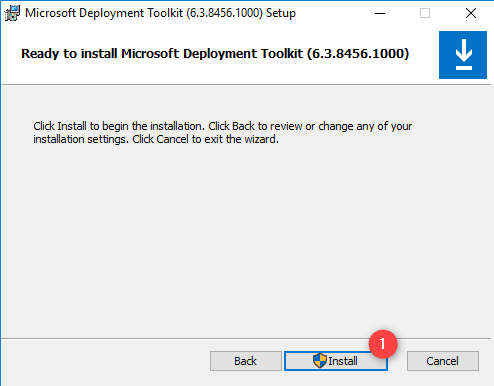 Click on Yes 1 to authorize the installation program.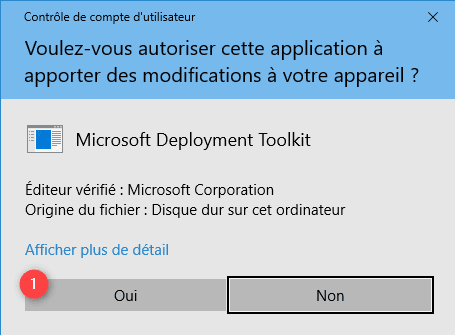 Wait during installation …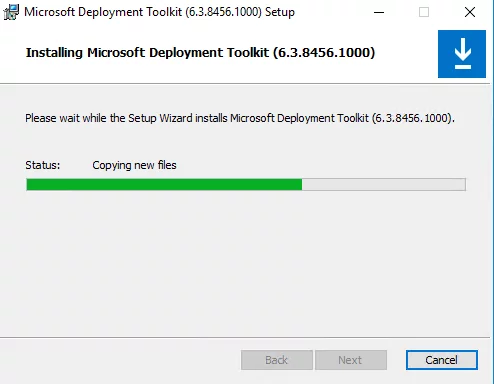 Once MDT has been installed, click on Finish 1 to close the wizard.