Installing DaRT
After downloading the ISO MDOP, mount it and go to the DaRT folder and then to the folders corresponding to the version and language you want. Run the file msi 1 to start the installation.

When launching the wizard, click Next 1 .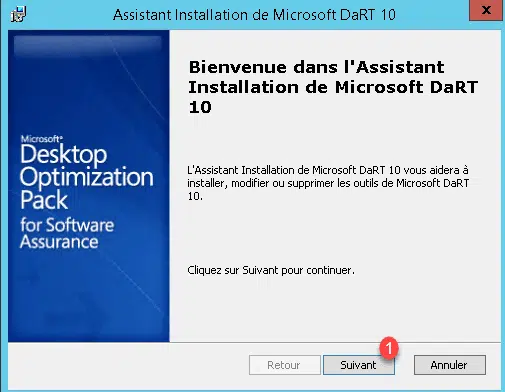 Accept the license agreement by clicking the I accept 1 button.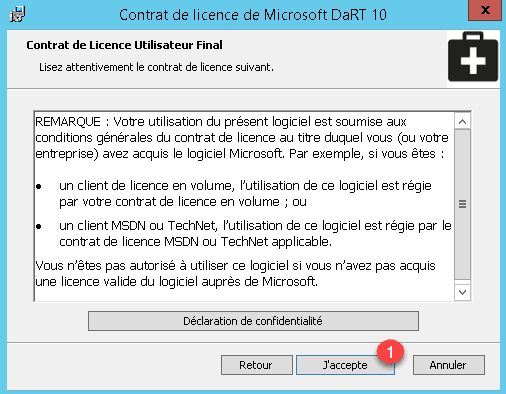 If necessary, change the installation path and click Next 1 .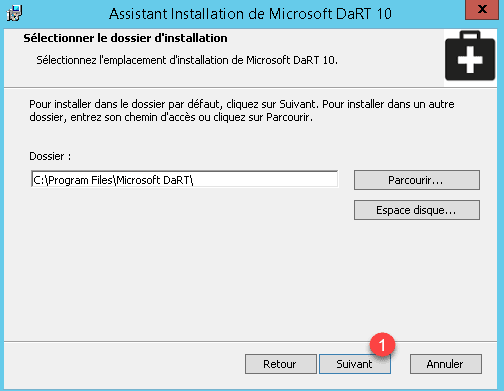 Select the components to be installed 1 and click Next 2 .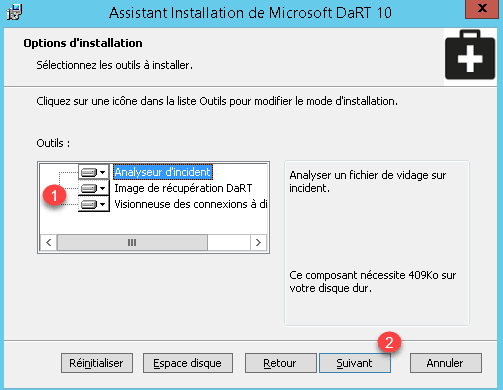 Available components vary if ADK is installed or not.
Start the installation by clicking Install 1 .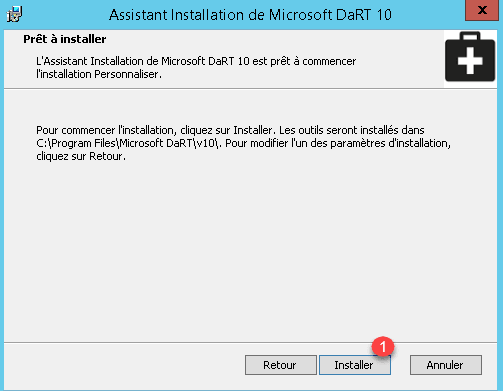 When the installation is finished, exit the wizard by clicking Finish 1 .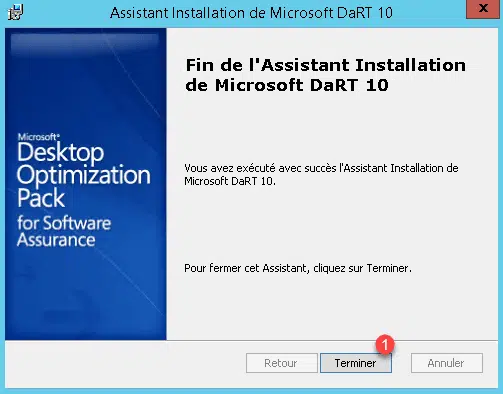 The following 3 shortcuts have been added to the menu and allow the use of DaRT.