Configuring the job in Veeam
1. Go to the Veeam console and edit the job.
2. Go to the Virtual Machines 1 section and click Add … 2 .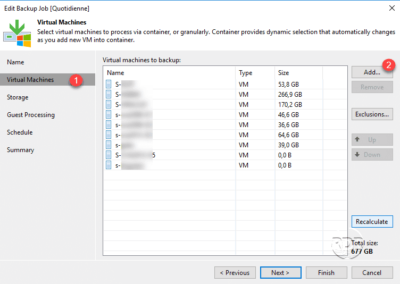 On the screenshot below, we notice the virtual machines were manually added to the job.
3. Select the storage object 1 , pull the servers to find the folder 2 where the virtual machines are stored and click on Add 3 .

4. Select the virtual machines to delete 1 , click Remove 2 .

5. All that remains is storage 1 in the job source. Click on Finish 2 .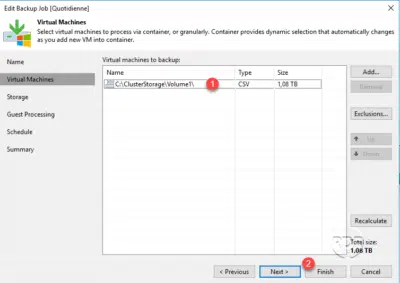 With this configuration, all virtual machines in the job location will be automatically backed up.