Create a virtual machine
Start the Failover Cluster Manager console, click Virtual Machine 1 / New Virtual Machine 2 .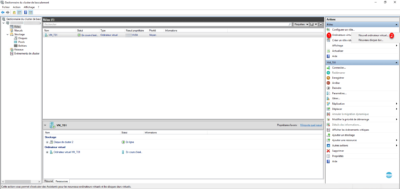 Choose a node (host) of the Hyper-V cluster 1 and click OK 2 .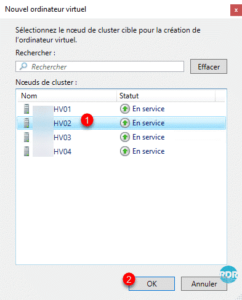 When launching the wizard, click Next 1 .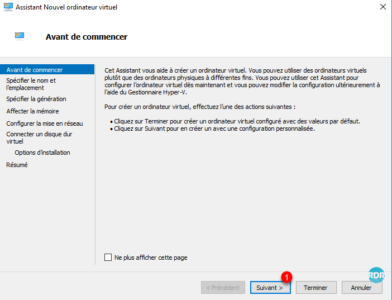 Name the virtual machine 1 , specify the location 2 that must be accessible to all the nodes of the cluster and click Next 3 .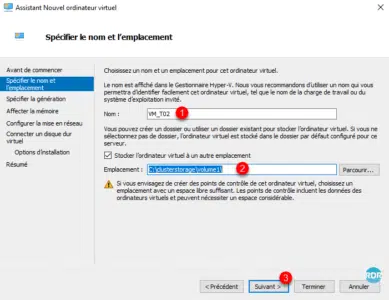 If you specify a different location than the default, a folder with the name of the virtual machine will be created with the configuration files and the virtual disk.
Select the 1 generation of the virtual machine and click Next 2 .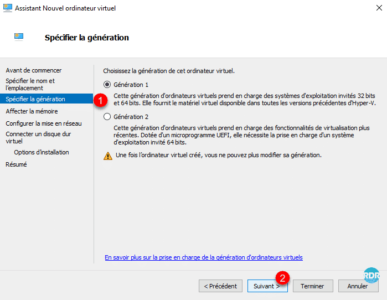 The choice of virtual machine generation can not be changed after creation. To summarize whether the OS is Windows Server 2012 and newer use generation 2. For other operating systems (Linux, Appliance …), you must check the prerequisites.
More about virtual machine builds: https://docs.microsoft.com/fr-fr/windows-server/virtualization/hyper-v/plan/should-i-create-a-generation-1-or-2-virtual-machine-in-hyper-v
Configure virtual machine memory 1 and click Next 2 .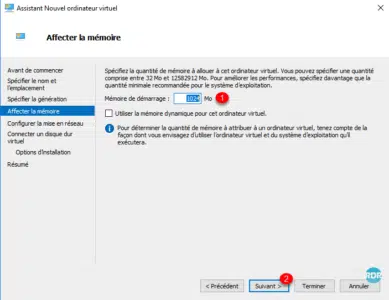 Configure Networking, select a 1 virtual switch, and click Next 2 .
Configure the virtual disk 1 by default the wizard proposes the creation of a new disk then click Next 2 .
Select the mode of first boot 1 of the virtual machine and click Next 2 .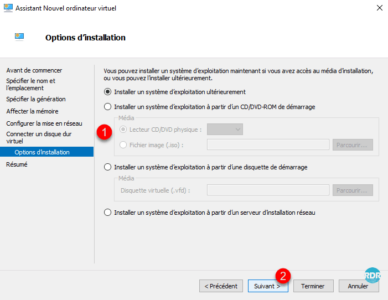 Confirm the creation of the virtual machine by clicking Finish 1 .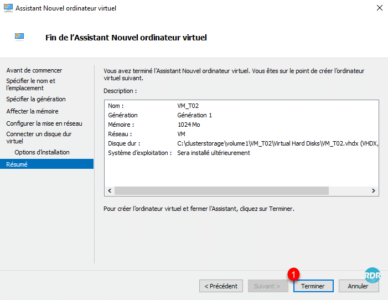 Close the confirmation window for creating the clustered virtual machine by clicking Finish 1 .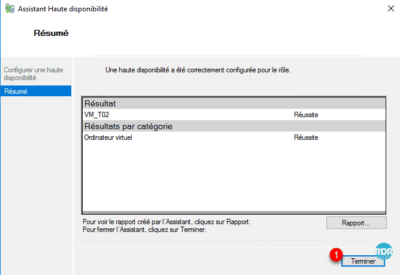 The virtual machine is available in the list of roles for cluster 1 . To start the computer click on Restart 2 and on Connect 3 to open the console.
In the example below, the virtual machine restarts in a loop because it does not have an ISO to present.
If you have a deployment service (WDS / MDT), it can be used to install the operating system.
Now that the virtual machine is created, we will see how to modify it.