In this tutorial, we will see how to move a virtual machine from one Hyper-V host to another host.
This feature is called Dynamic Migration, it should not be confused with the feature that has the same name in the failover cluster.
Dynamic migration lets you move a running virtual machine to another hyper-v if you have compatible processor models (same generation).
You can not move a powered vm from a server with an AMD processor to a server with an Intel server.
Prerequisites
Hyper-v servers must:
to be under the same version of Windows
to be a member of an Active Directory domain
have the same generation of processor
have enough disk space and memory to receive the running virtual machine
optional: have the same name for virtual switches.
If the processors are not compatible, it is possible to move the VM off.
Configuring Hyper-V hosts
1. From the Hyper-V Manager Console, open Hyper-V Settings 1 .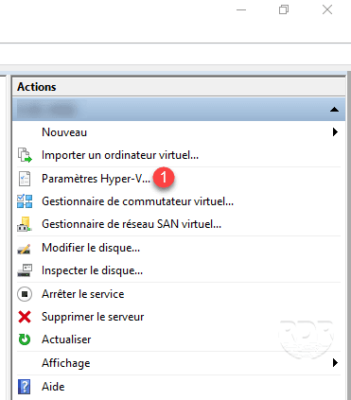 2. Check the box Enable dynamic inbound and outbound migrations 1 and click Apply 2 .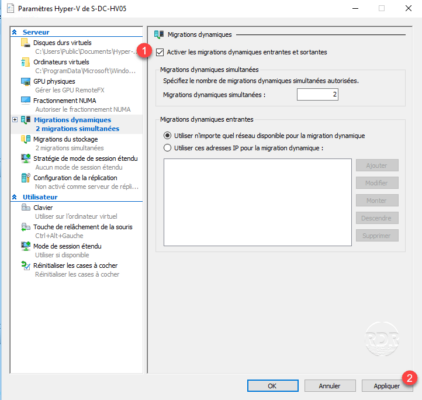 3. Unwind options 1 , select Use CredSSP 1 then click Apply 2 and OK 3 .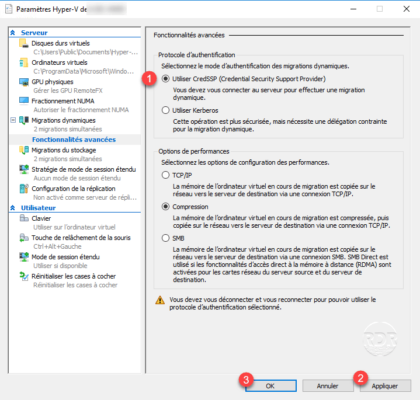 4. Log off the host.
5. Repeat points 1 to 4 on the other server.
The use of Kerberos is more complex to set up, it is necessary to modify the Active Directory objects to set up a delegation constraint (tutorial to come). Using CredSSP involves opening the same session on both Hyper-V hosts when you want to move a virtual machine.
Change the host virtual machine
1. Open the same user session on both Hyper-V servers.
2. On the Hyper-V source server, open the Hyper-V Manager console.
3. Right-click on the 1 virtual machine and click on Move 2 .
4. When launching the wizard, click Next 1 .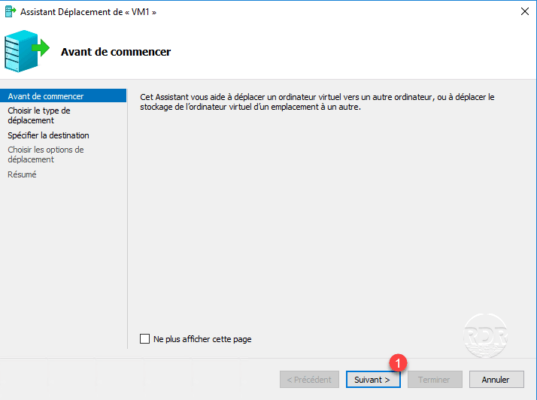 5. Select Move Virtual Machine 1 and click Next 2 .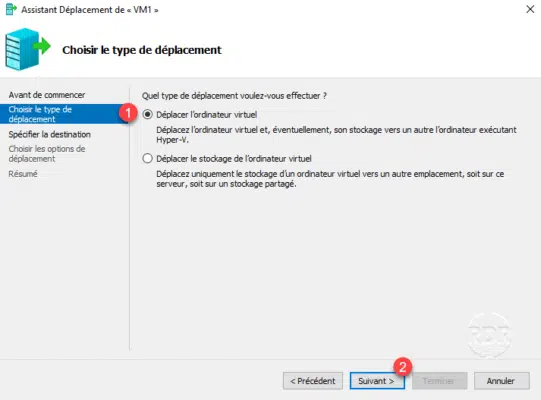 6. Enter the name of the destination Hyper-V 1 and click Next 2 .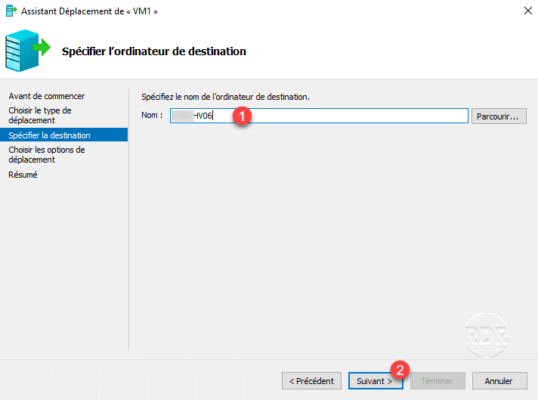 7. Choose the Move Virtual Machine Data to Single Location 1 option and click Next 2 .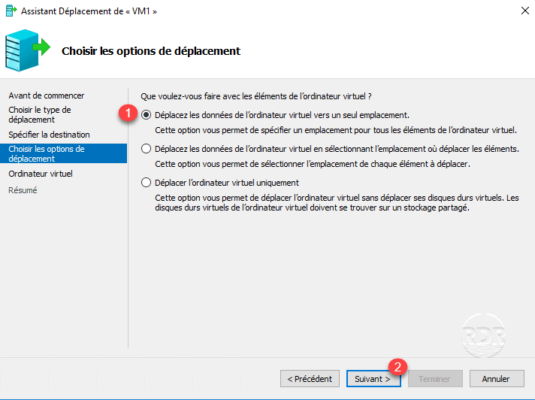 8. Enter the destination location 1 and click Next 2 .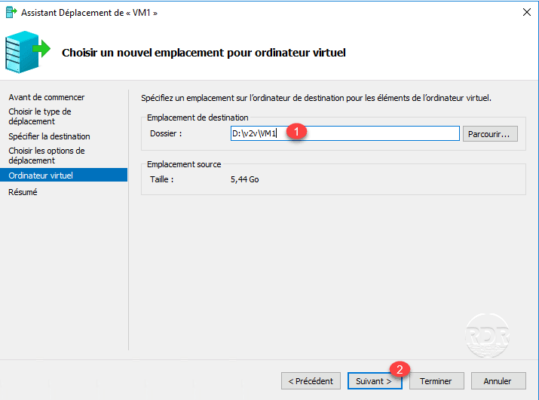 9. Validate the move options and start it by clicking Finish 1 .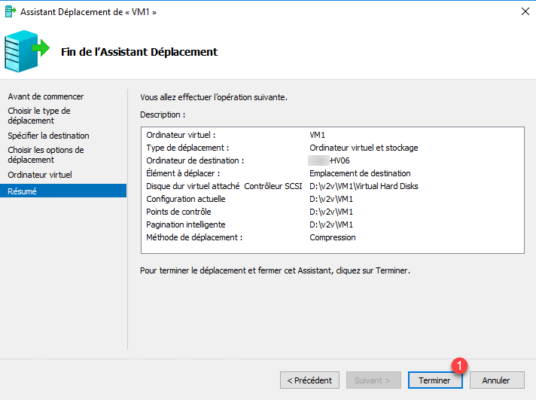 10. Wait while moving …
The moving time of the virtual machine will depend on its size and the network connection between the two hosts.
11. The virtual machine is on the other host.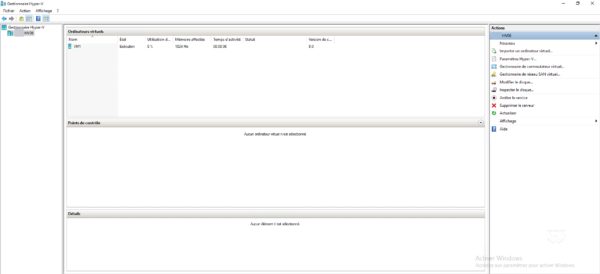 Troubleshooting
Migration to a host with a different processor
In the virtual machine settings, you can enable the Migrate to a computer with another processor version option.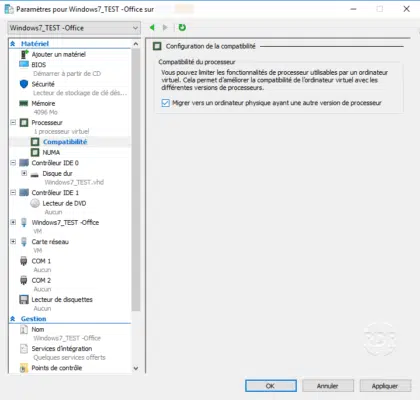 Personally this option did not allow me to migrate the virtual machine turned on.
Migration to a host that does not have the same virtual switch (s)
If the hosts do not have the same virtual switch name, the move wizard proposes to map the network adapters on the destination host.