Virtual machine restore as a clone
This restore mode is used to restore a virtual machine to a Hyper-V server.
1. From the menu, go to Restore 1 / Restore VM as Clone 2 , select the location of the backup 3 and click Next 4 .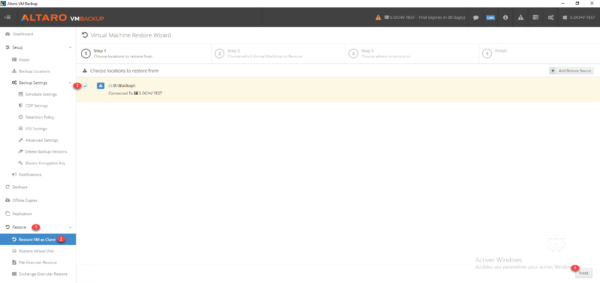 2. Select the VM to restore 1 and click Next 2 .
3. Choose backup 1 , change the name of the vm if necessary 2 , select the restoration host 3 , its location 4 and click on Restore 5.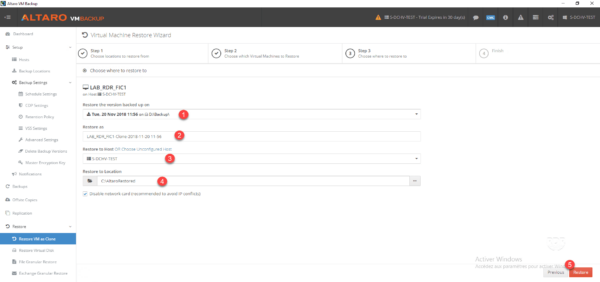 4. Wait during the restoration …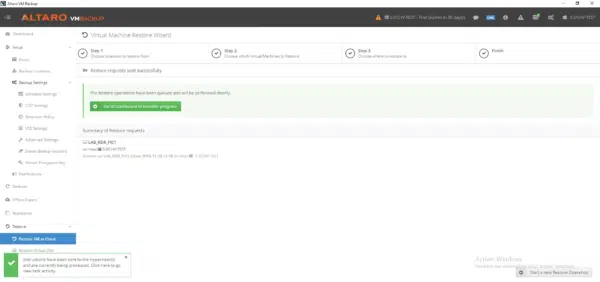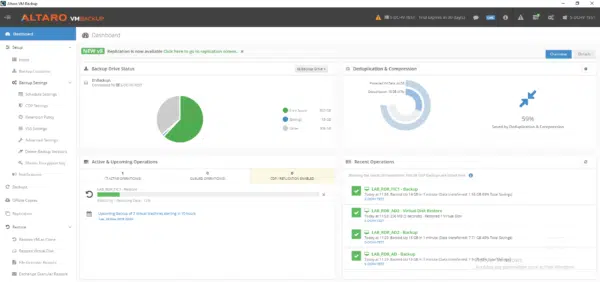 5. Restore completed, open the Hyper-V console on the server where the restore was made, the VM is available, all that remains is to start it.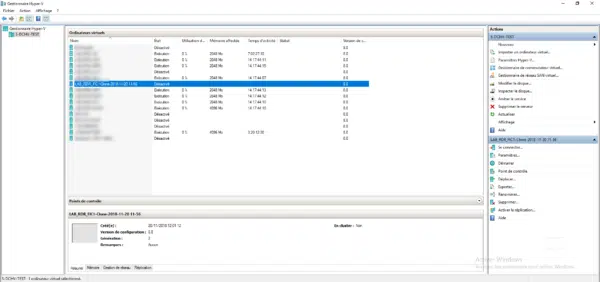 ---
This restore mode is convenient for testing your backups, so you should use this mode with great care in order to avoid any IP conflict or Active Directory object.