Add a server to the broker service
1. Add the server in Server Manager if it is not done.
2. From the Remote Desktop Services overview, right-click Service Broker 1 Click Add Remote Desktop Connection Broker 2 .

3. When launching the wizard, click Next 1 .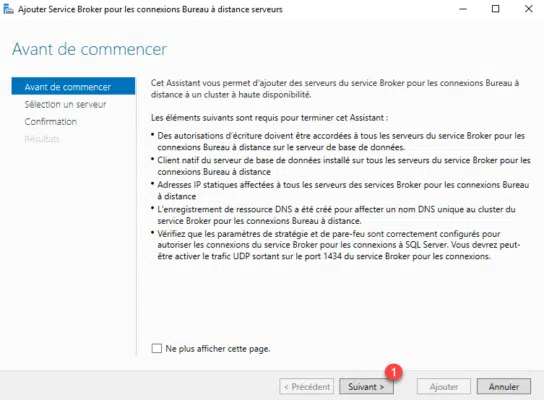 4. Select the server and add it to the list of selected servers 1 then click Next 2 .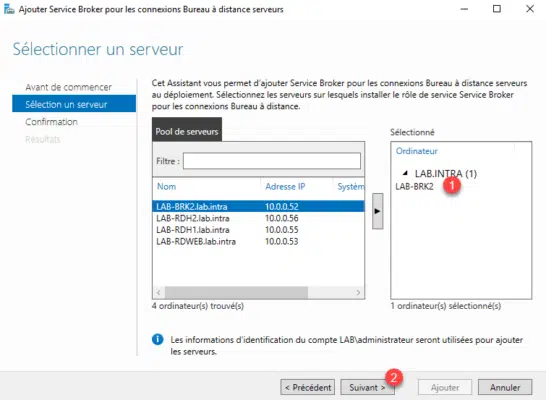 5. Confirm by clicking Add 1 .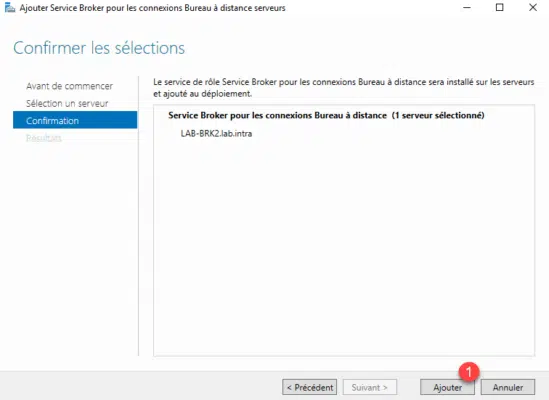 6. Wait during the installation of the features and the configuration of the service broker.
7. The server is added to the broker service, an alert message appears at the bottom indicating that the certificate must be configured for the broker service servers. Leave the wizard by clicking Close 1 .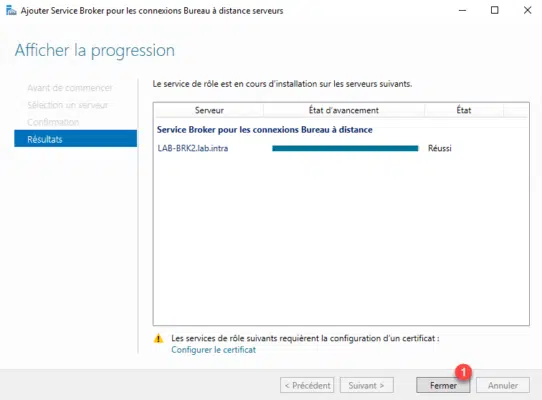 8. The server is added.