As a follow-up to the article: Deploy a RDS Windows 2012 R2 / 2016/2019 farm, we will see in this tutorial how to configure the high availability service broker.
This configuration is optimized for clients use as address of connection to the RDS services, the address of the broker. The tutorial: Connecting to Remote Desktop Session Host servers by the Broker explains how to create an RDP file for this type of configuration.
Target infrastructure: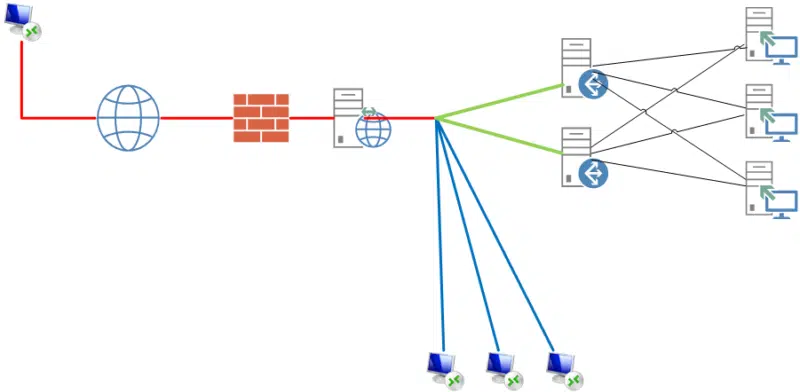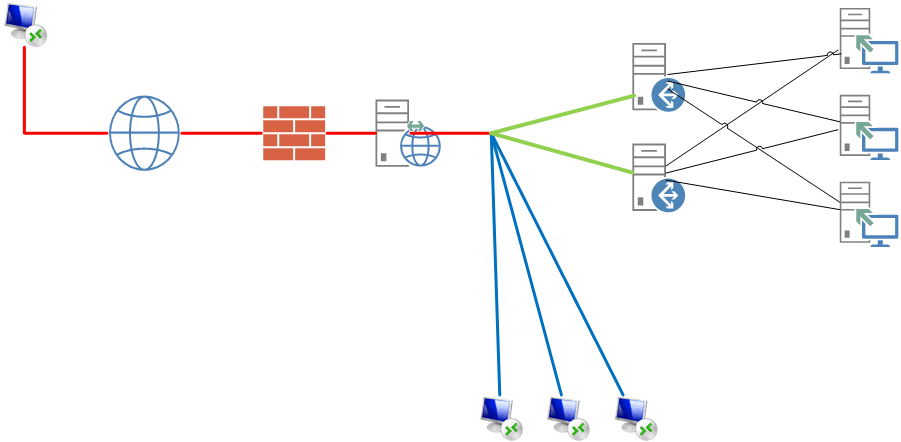 Explanation:
When connecting to the RDS farm, the client is configured to initiate the connection to contact the broker service and it redirects the request to one of the remote desktop session host servers.