Configure high availability
1. From the server manager where the farm was configured, go to the deployment overview, right-click Service Broker 1 and click Configure High Availability 2 .
2. When launching the wizard, click Next 1 .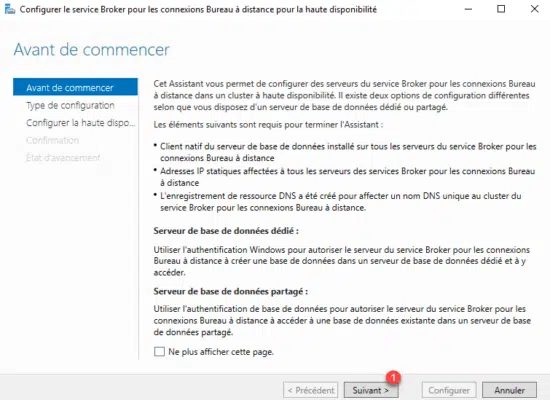 3. Select Dedicated database server 1 and click Next 2 .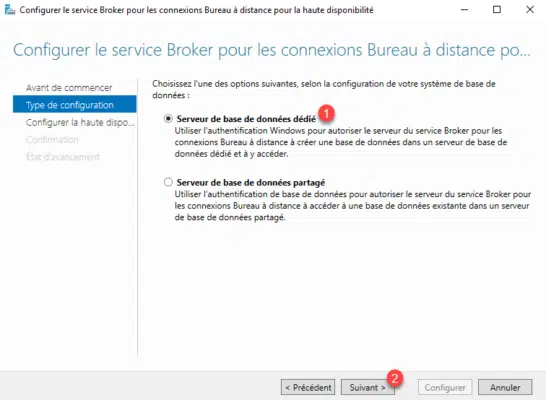 4. Enter the DNS name for access to servers 1 and the connection string for database 2 then click Next 3 .
DRIVER=SQL Server Native Client 11.0;SERVER=<!SERVER!>;Trusted_Connection=Yes;APP=Remote Desktop Services Connection Broker;DATABASE=<!DATABASE!>
5. Confirm the transition to HA by clicking Configure 1 .
6. Wait while setting up …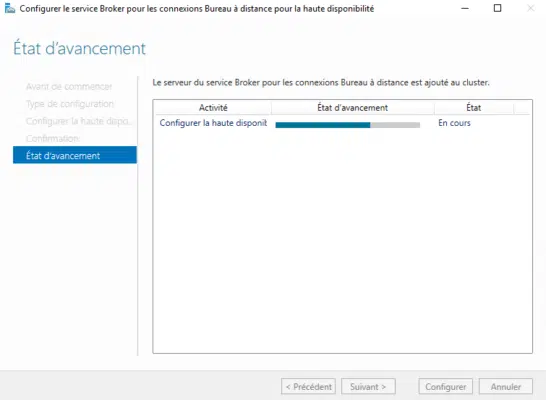 7. Once configured, click Close 1 .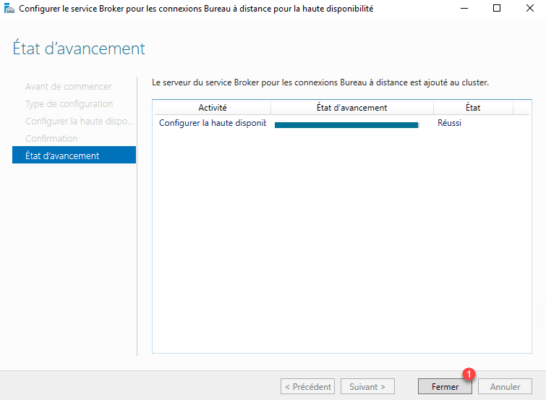 8. In the deployment overview, we see that the broker service is in high availability.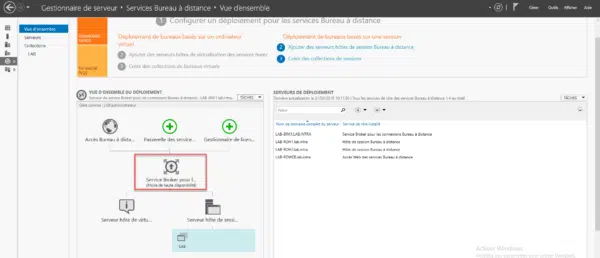 We also see that the database has been powered.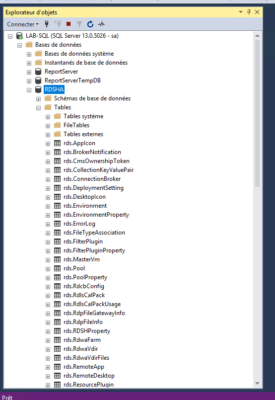 Now that the broker service is configured to be in high availability, we will see how to add a server.