MPIO configuration
1. Open the control panel and click on MPIO 1 .
2. Go to the Discover multiple paths 1 tab. Select the 2 material available in the SPC-3 Compliant or Other area and click the Add 3 button. Finally click OK 4 .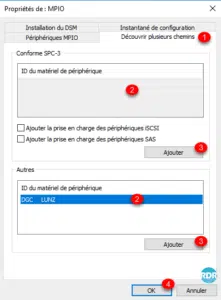 If you use iSCSI technology, check the box Add iSCSI Device Support.
3. Confirm the restart by clicking Yes 1 .

4. After restarting the server, open Disk Manager, right-click on a SAN volume, and click Properties 1 .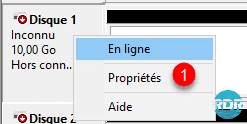 5. Go to MPIO tab 1 and check for multiple paths 2 .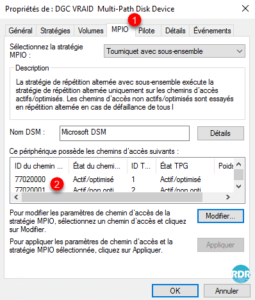 From this page, it is possible to configure how the paths are used (failover / simultaneously).
The different storage paths are now recognized by Windows.