Installation
Installation in Powershell
Open a PowerShell command prompt as an administrator and enter the following command:
Install-WindowsFeature -Name Multipath-IO
Wait during the installation
The installation of the feature requires a reboot.

Installation in graphical mode
1. Launch the Add Role and Features Wizard, in the first window click Next 1 .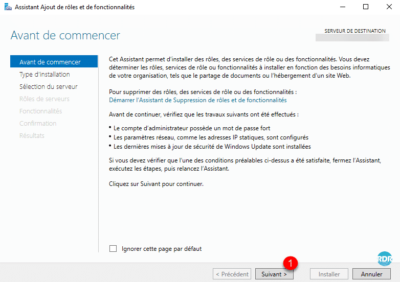 2. Choose Role Based Installation or 1 Functionality and click Next 2 .
3. Select the server where the MPIO is to be installed 1 and click the Next 2 button.
4. Skip the selection of roles by clicking Next 1 .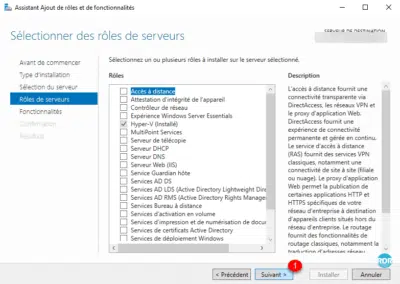 5. Check the MPIO box (Multipath I / O) 1 and click Next 2 .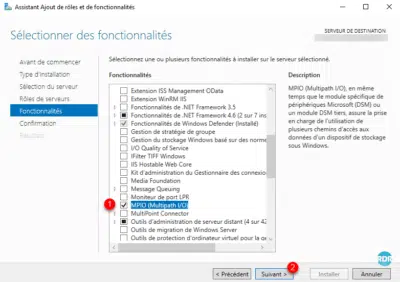 6. Confirm by clicking Install 1 .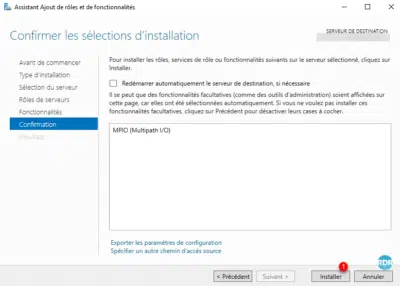 7. Wait during the installation …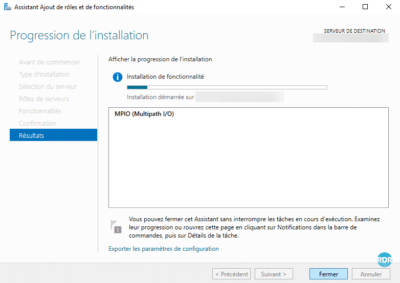 8. The feature is installed, click Close 1 to exit the wizard.
9. Restart the server.