Configuring the iSCSI Target
The administration of this feature is not done with a mmc console, it is done directly using the server manager.
1. From Server Manager, click File Server Role 1 iSCSI 2 and click Create iSCSI Virtual Disk, start the New iSCSI Virtual Disk Wizard 3.
2. Select Server 1 and then Location 2 where the virtual disk will be stored and click Next 3.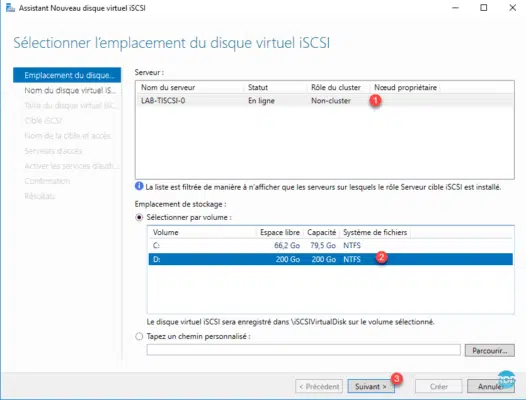 3. Give the virtual disk a name 1 and click Next 2.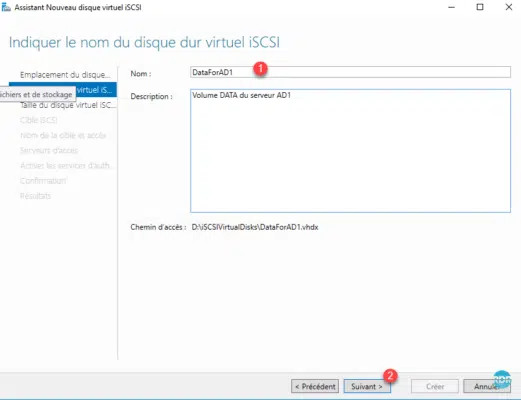 4. Specify size 1, type of virtual disk 2, and click Next 3.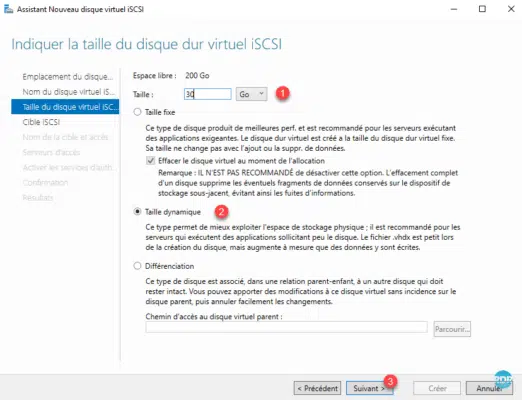 5. Select New iSCSI Target 1 and click the Next 2 button.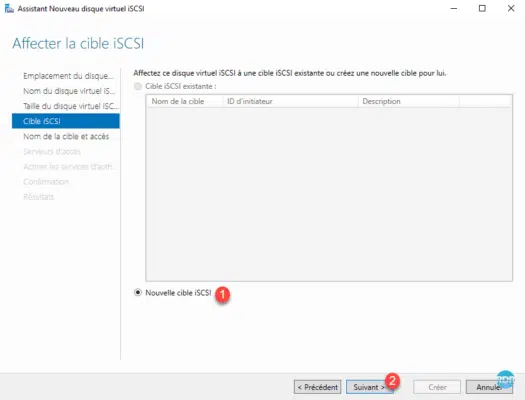 6. Give your target 1 a name and click Next 2.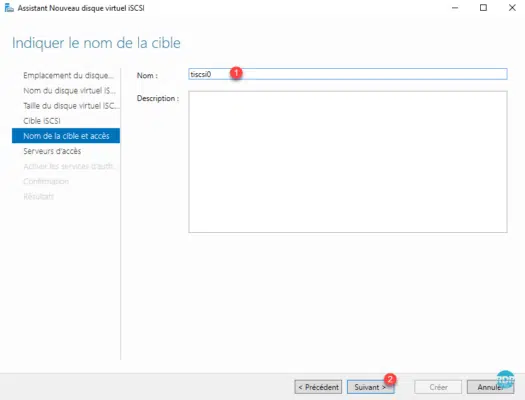 7. It is now necessary to define the servers which will have access to the disk, click on Add … 1.
8. Select Type: DNS Name / IP Address 1 and set the FQDN / IP name of Server 2 or click Browse and click OK 3.
With the DNS name of the machine, I could not connect to the target, I explain after how to work around the problem with the IQN.
9. Check taking into account 1 and click Next 2.
10. Click Next 1.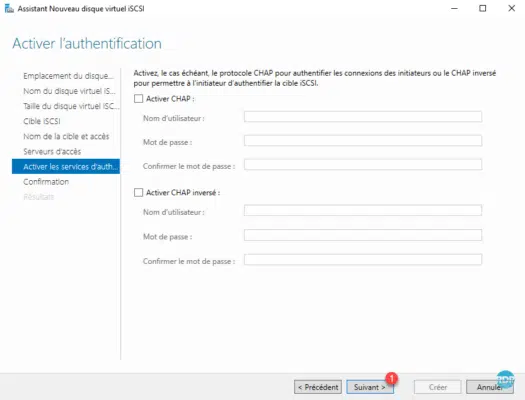 In production, it is recommended to secure access to your iSCSI target using authentication.
11. Click Create 1.
12. Wait during the creation of the virtual disk, this operation takes more or less time depending on the volume and the type of disk to create.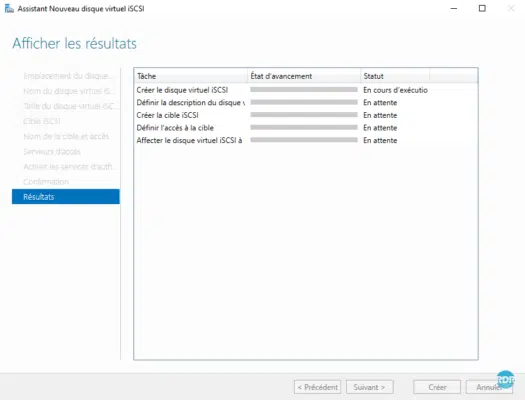 13. Click Close 1.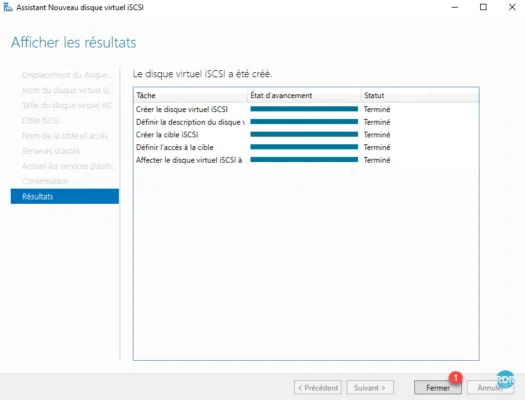 14. Return to the server manager, refresh it. Virtual Disk 1 and iSCSI Target 2 should be visible.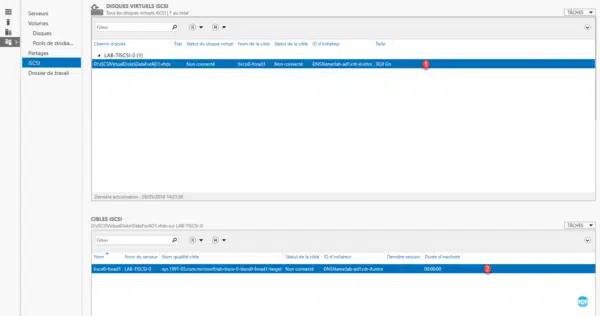 15. Open your browser and go to the path defined in point 2, the file of your virtual disk 1 should be visible.