Add a task sequence
A task sequence contains various instructions to be done during the installation of the operating system such as:
The image to deploy
Partitioning
The computer name
The time zone
Applications to install
…
1. From the console, right click on Task Sequences 1 and click on New Task Sequence 2.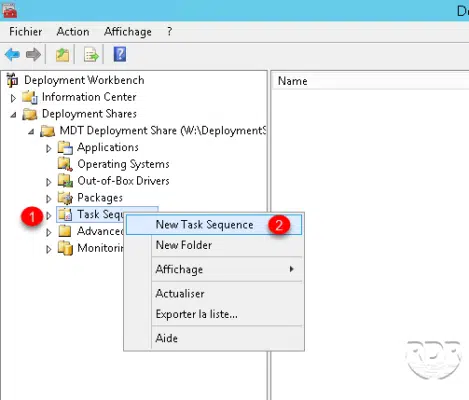 2. Enter an ID 1, a name 2 and click on Next 3.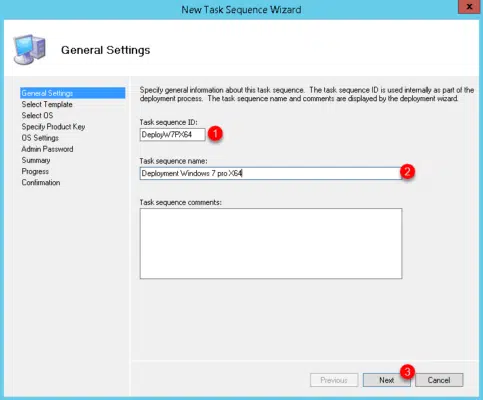 3. Select Standard Client Task Sequence 1 and click Next 2.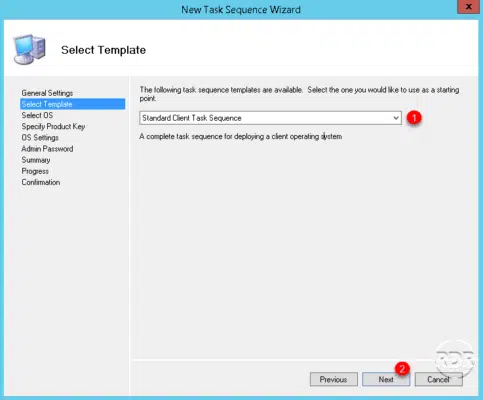 4. Select the Windows image 1 where the sequence will apply and click on Next 2.
5. It is possible to specify the activation key at this stage. Click on Next 1.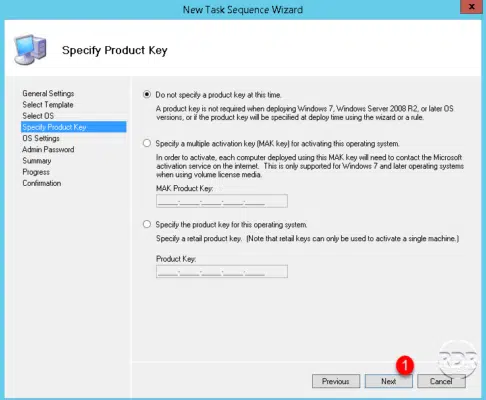 6. Click on Next 1.
7. Specify or not the e th password of the local administrator account 1 then click on Next 2.
If you check the option Do not specify Administrator password at this time, the password will be that of the SAM database in the case of a captured image otherwise it will be empty in the case of an image which comes from an ISO Windows.
8. The summary of the sequence is displayed, click on Next 1 to confirm the creation.
9. Once the sequence has been created, click on Finish 1 to close the wizard.
10. The sequence is added.

For the curious, it is possible to customize the sequence (partitioning, applications, windows update, command line …) by right-clicking on the sequence and clicking on Properties
Customizing sequences will be the subject of other tutorials
Now that we have created a task sequence, we can move on to Windows deployment.