Configuration and generation of the boot image
When generating the boot image, it is available in two formats:
ISO allows you to create a bootable key or put it directly on a VM.
WIM can be integrated into WDS to start workstations on the network using the PXE boot.
Setting
Before generating the boot image, let's take a quick tour of the available options.
1. Right click on MDT DeploymentShare 1 and click on Properties 2.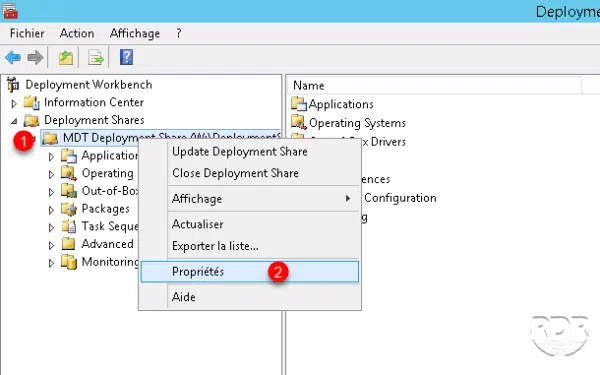 2. The General tab allows you to modify the description and the local and UNC location of the folder. It is also possible to change the choice of x86 and x64 supported platforms.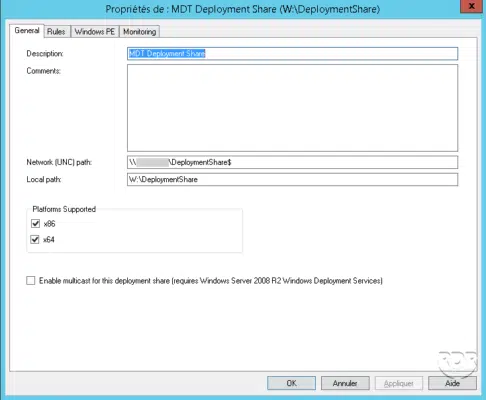 If the entire IT infrastructure supports x64 architecture, I advise you to deactivate x86. It is possible to deploy 32bit systems from an x64 boot image.
3. The Rules tab allows you to edit the CustomSettings.ini and Bootstrap.ini files which allow you to customize the behavior and windows of Windows PE.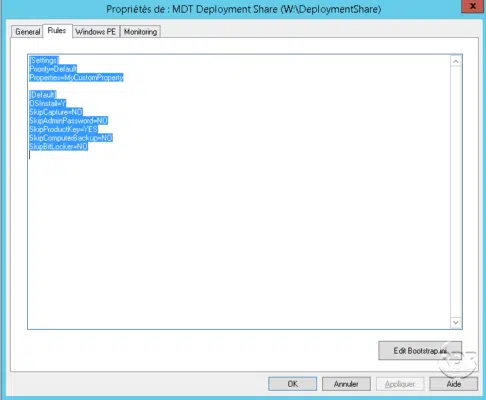 If changes are made to the Bootstrap.ini file, it is necessary to regenerate the boot images.
4. The Windows PE tab allows you to configure the boot image itself. Each platform (x86 and x64) is configured separately with the options in the sub-tabs:
General manages the type of image to generate (WIM / ISO).
Features allows you to add components and functions to the image.
Drivers and Patches, as the name suggests, you can choose the drivers integrated into the image.
With each modification made in the above properties, it will be necessary to reconstruct the boot images, except in case of modification of the CustomSettings.ini file (rules tab).
Boot image generation
1. From the console, right click on MDT Deployment Share 1 and click on Update Deployment Share 2.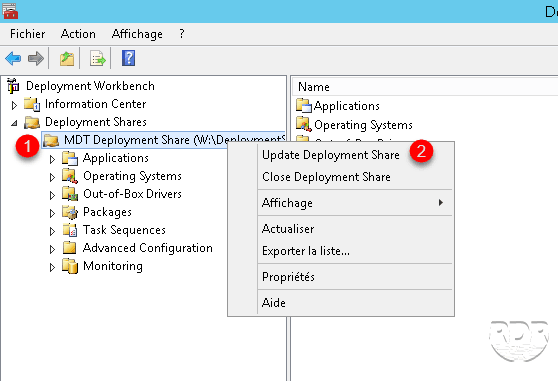 2. When the wizard is launched, click on Next 1.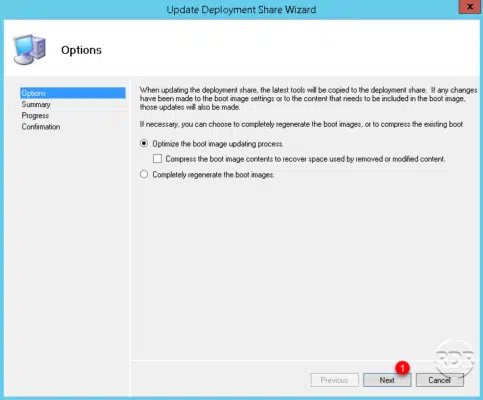 3. Click on Next 1.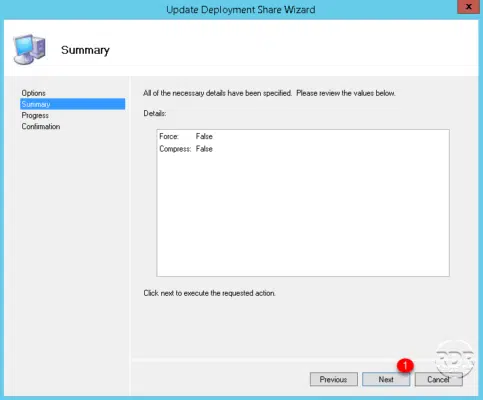 4.Wait during generation …
5. The images are created, click on Finish 1 to close the wizard.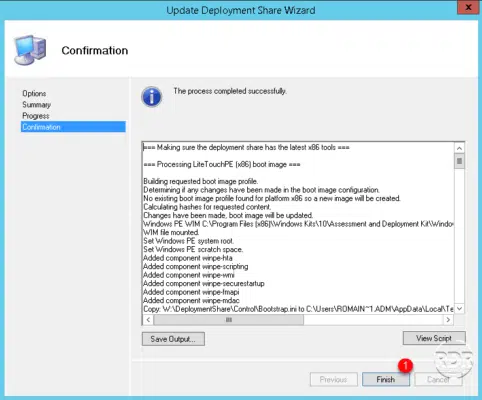 6. Go to the DeploymentShare / Boot folder of MDT to access the LiteTouchPE image file.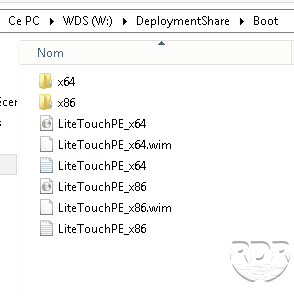 Now that the boot image is generated, we will see how to add it to the WDS service.