Creation of a central strategy
The central access policy is applied to folders / files and contains one or more central access rules, which allows dynamic access control to be applied.
Policies are published after creation using Group Policies.
From the ADAC console in the Dynamic Access Control container, go to the Contral Access Policy 1 container.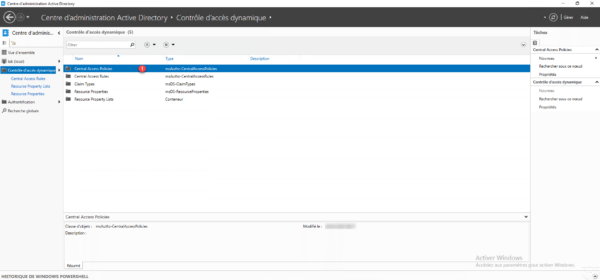 In the Tasks section, click on New 1 then on Central access policy 2.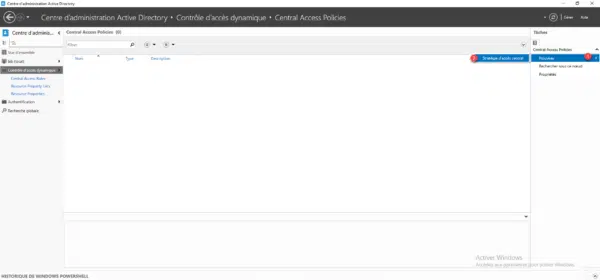 Name the central access policy 1 then click on the Add button 2 to select the central access rules.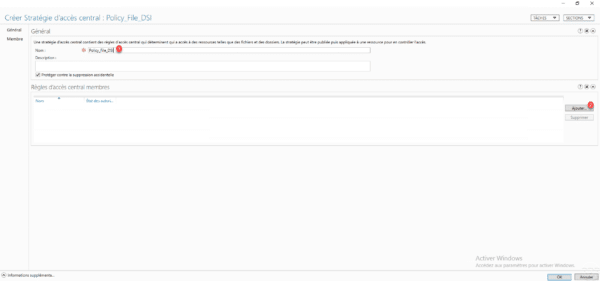 Select the rule (s) 1 and click on the 2 button to add it (s) to the policy.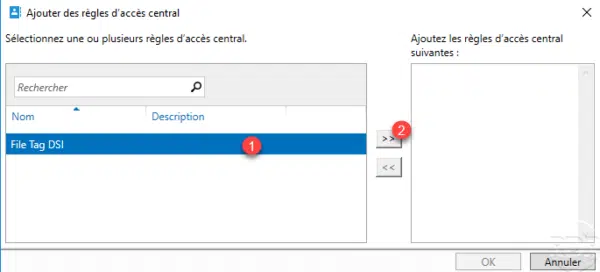 Once the rules have been added 1 to the policy, click OK 2.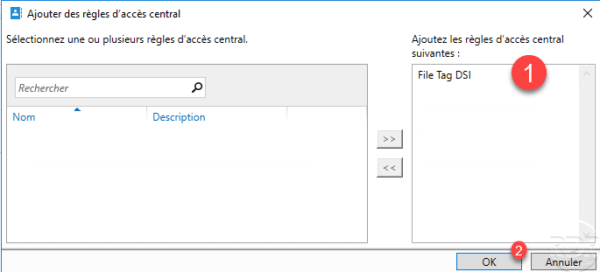 Now that the policy is configured, click OK 1 to create the central access policy.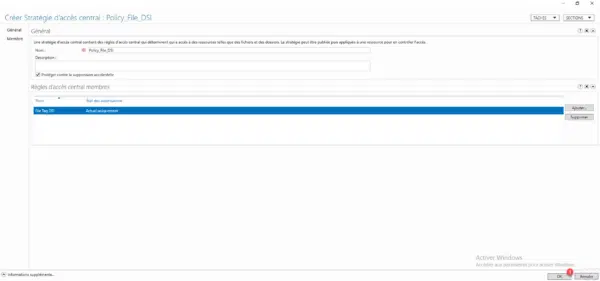 Central Access Policy 1 is created.