Veeam ONE Monitor : virtual infrastructure supervision
Add servers to supervise
1. Start Veeam ONE Monitor and connect to the top.
When the application is first launched, you are prompted to configure Veeam ONE notifications
2. Right-click Virtual Infrastructure 1 and click Add Server 2 .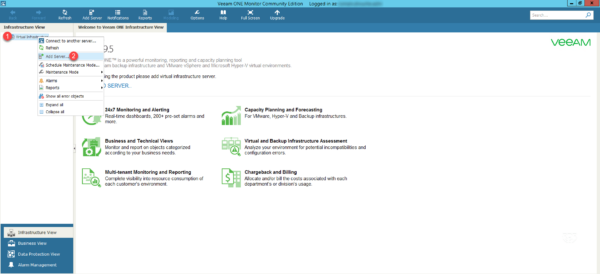 3. Select the type of Hypervisor.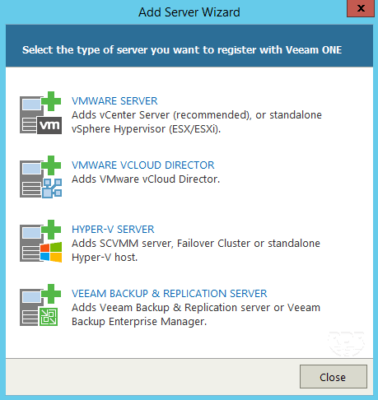 In the HYPER-V SERVER example.
4. Enter the server name or IP 1 , select server type 2 and click Next 3 .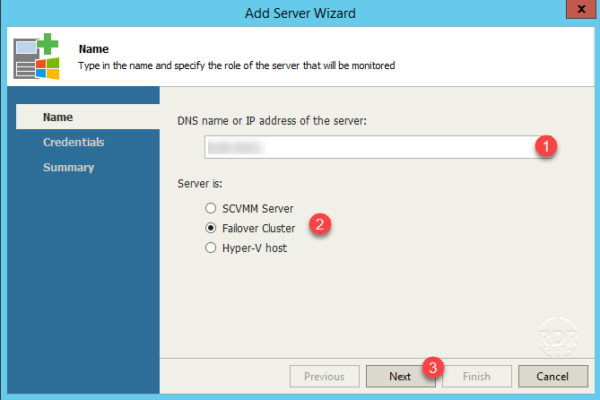 5. Enter the identifiers 1 of an account that has the connection rights to the server then click Next 2 .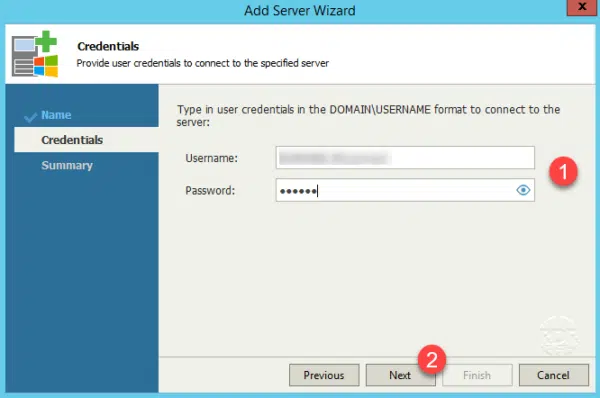 6. Confirm the addition by clicking Finish 1 .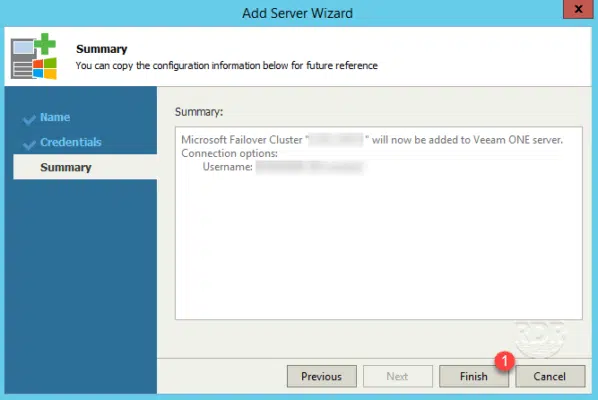 7. Wait while Veeam ONE Monitor collects the information. The server is displayed in the Virtual Infrastucture section.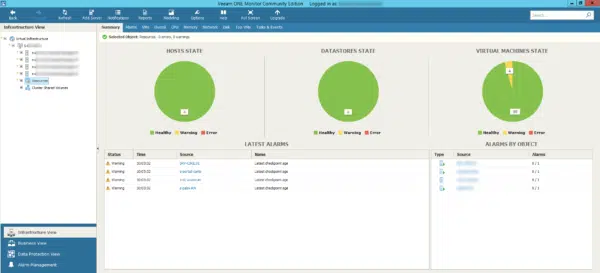 Overview of supervision
Veeam ONE Monitor provides CPU / RAM / network / disk performance information for hypervisors and virtual machines.
He will also analyze the events on hypervisors and send back alerts.
Host Statistics (Hypervisor):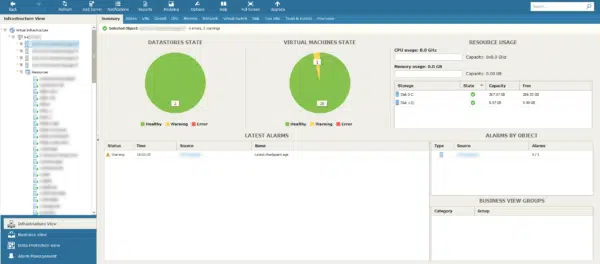 Alarm management: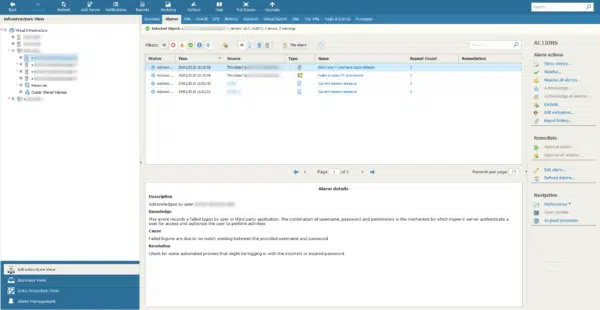 VM using the most resource: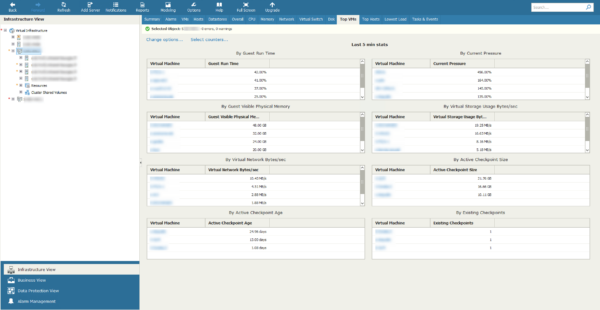 IOPS :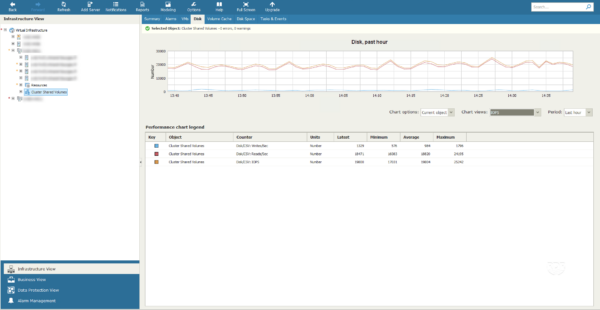 Summary of virtual machines: