Présentation
A DHCP relay is a service that listens for DHCPDISCOVER frames to transfer them to a DHCP server.
The DHCP relay avoids installing a DHCP service by network segment (MPLS, VLAN …).
Before configuring the relay firewall, the DHCP service must be an IP range for the segment where the relay will be configured.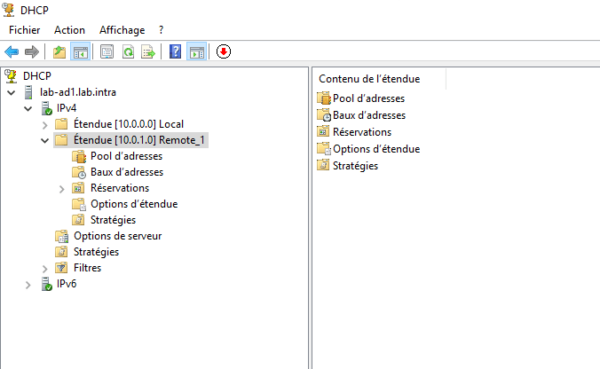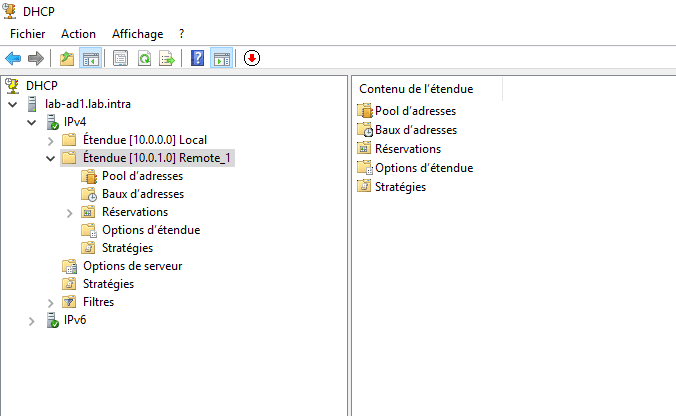 DHCP Relay Configuration
1. From the administration interface, go to NETWORK 1 / DHCP 2 and click on the Add button 3 in the Relay section.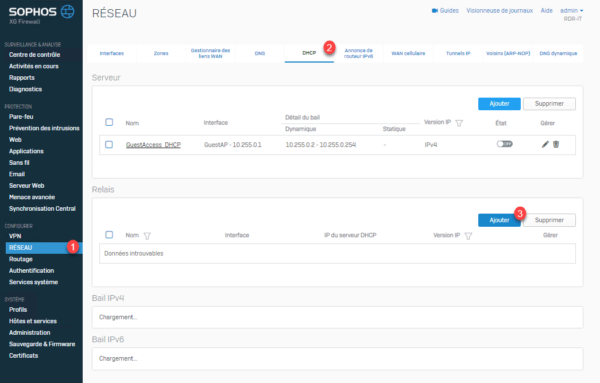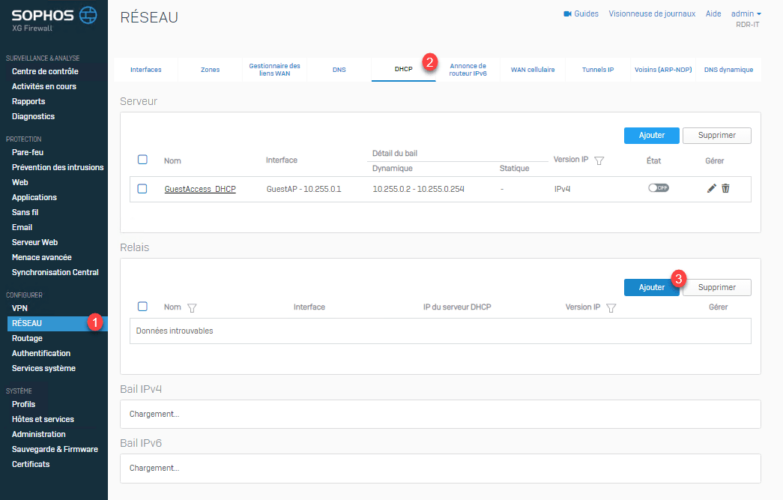 2. Configure the relay by entering its name 1 , select the version IP 2 and the interface of the firewall 3 , then indicate the IP address 4 of the server DHCP and click Save 5 .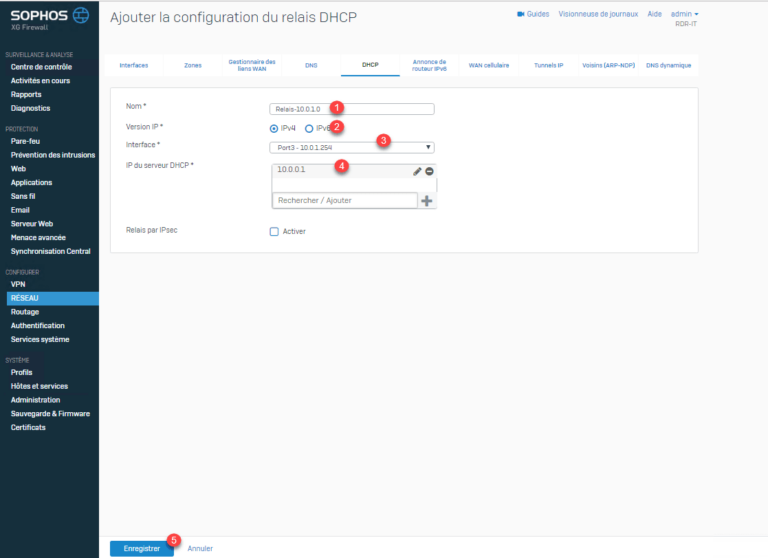 3. The relay is configured.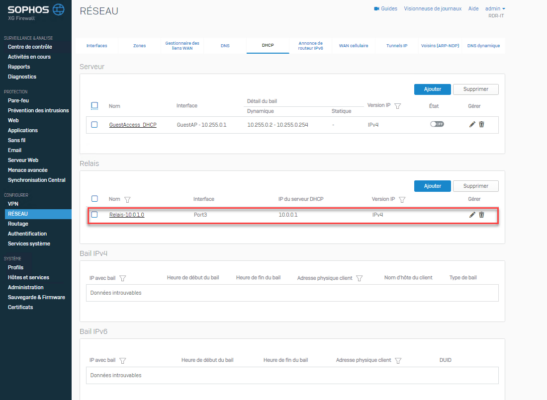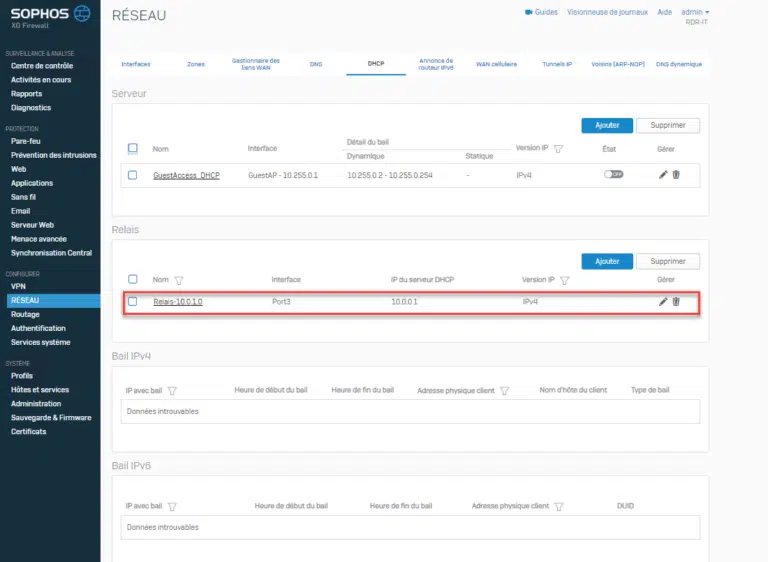 Test
On a station making a request and doing an ipconfig / all to display the information, we can see that the post considers the relay as a DHCP server.