Installing BranchCache on a file server
The following manipulations are to be done on the file server where the caching will be effective.
From the server manager, click Add Roles and Features 1 .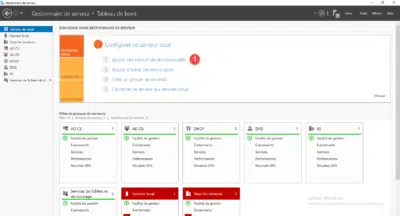 When launching the wizard, click Next 1 .

Choose the type of installation: 1 role or feature based installation and click Next 2 .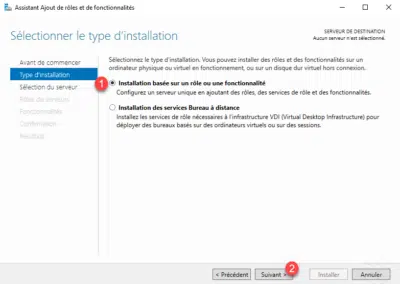 Select file server 1 and click Next 2 .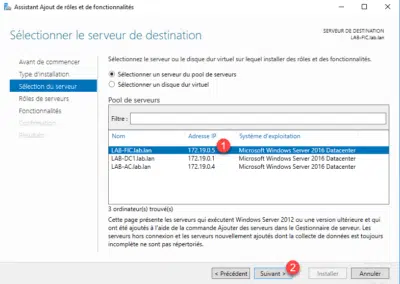 In the list of roles check the BranchCache 1 for Network Files box, which is in the Available File and Storage Services roles and click Next 2 .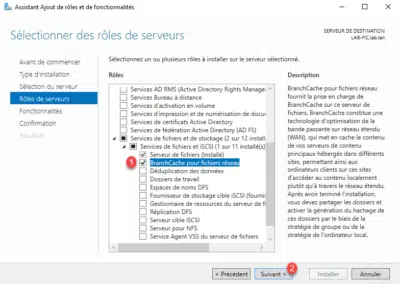 Skip the list of features by clicking Next 1 .

Confirm the installation of BranchCache on the file server by clicking Install 1 .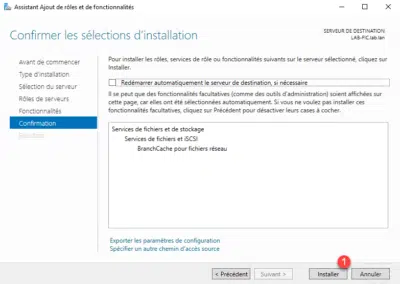 Wait during the installation …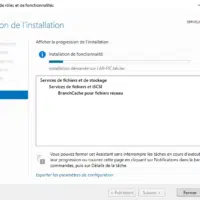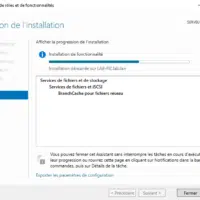 When the installation is complete, click Close 1 .