PRTG allows you to create dependencies between multiple devices. This allows in case of failure of a device to pass the others automatically paused. This parameter can be used with servers and a switch.
In this tutorial, we will use it to bind a server to a database instance. If on a server, there are several Oracle / SQL Server instances, it is not possible to supervise them on the same device, because the connection information to the instance (credential/ port ….) is linked to equipment.
Prerequisites
Have created and configured the parent device as well as the sensors.
Create the equipment linked.
Configuration of dependent equipment
1. On the equipment, click Settings 1 .
2. Disable the 1 inheritance of Schedule, dependencies and maintenance window, Dependency type choose Select object 2 and click on Click to select a 3 object.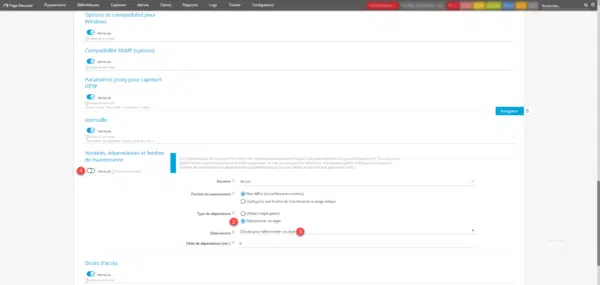 3. Select parent device 1 and sensor 2 then click Save 3 .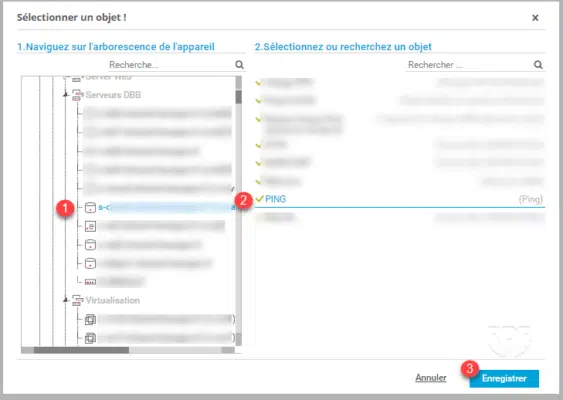 4. Click Save 1 to save the dependency link.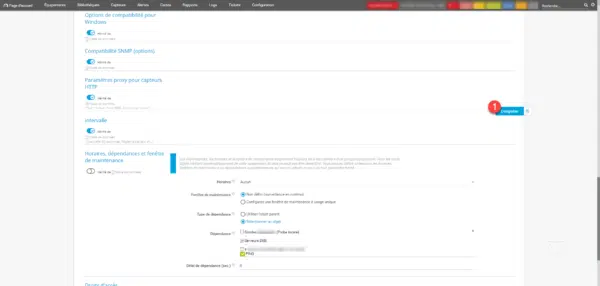 5. The addiction is added. It is visible in the summary of parameters 1 .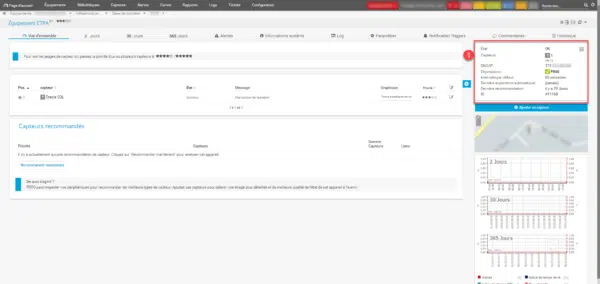 Conclusion
The use of the dependency of a parent makes it possible to set up in PRTG a separation in the physical supervision of the server and the software part.
It is necessary to arrive associated equipment as a service and not only like a computer or a material.