Active Directory Management Consoles
The set of administration consoles can be accessed by the Server Manager by clicking Tools 1 .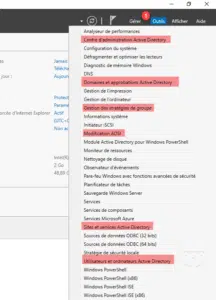 Domains and Active Directory Trust
This console is used primarily for the trust relationship between domains and forests.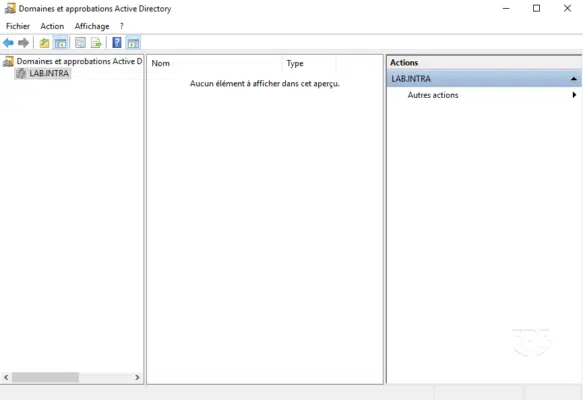 If you want to add a UPN suffix to your domain this is done through this console. If your domain is your-company.local and you want to allow your users to connect with their email address (your-company.com), you must add the suffix using this console.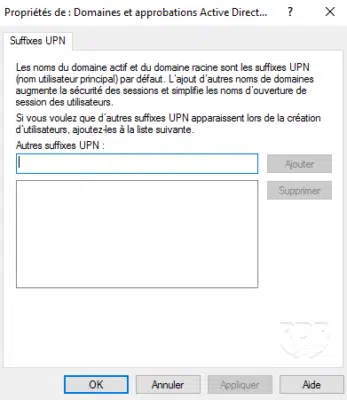 Group Policy Management
This console is used to administer the GPOs, this is where you can configure network drives, Windows settings …
ADSI modification
This console is to be used with great care, it allows to act directly the records of the LDAP database and modify its structure.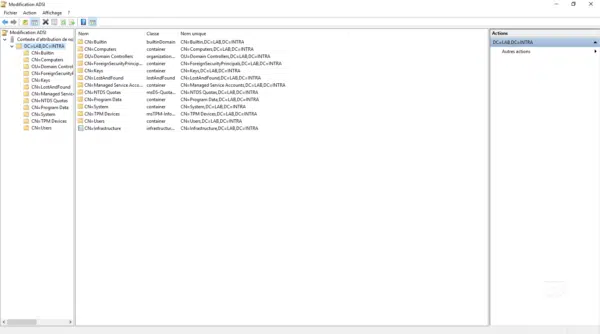 Active Directory Sites and Services
This console is mainly used in the multi-site environment. It makes it possible to declare the sites and the IP addresses, to manage the replication between the controllers of domains …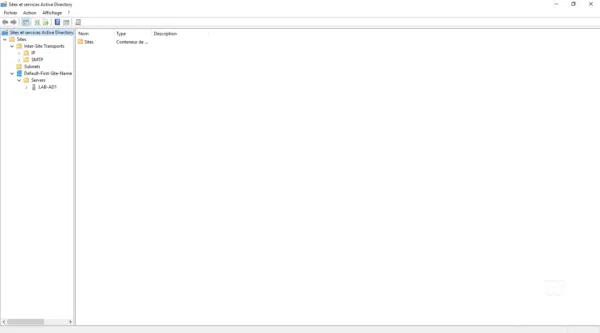 Active Directory Users and Computers
This console is certainly the best known and the most used, it allows the management of users, computers and groups.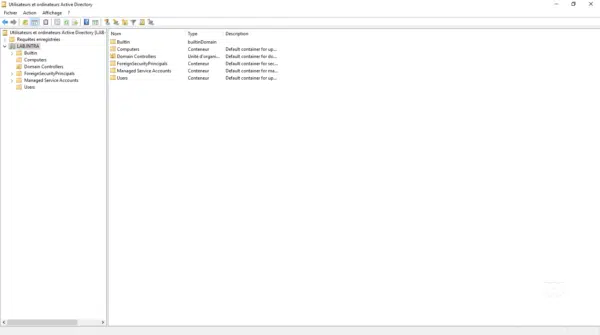 ADAC Active Directory Administration Center
This is the latest console developed by Microsoft to replace the Active Directory Users and Computers console.
It allows the management of users, groups and computers, to the Active Directory recycle bin, to dynamic access controls …
Now that we have gone through the administration tools, we will see how to add an OU, a user and a computer.