In this tutorial, I explain how to display system-related information with BgInfo .
1. Download BgInfo on the Microsoft site.
2. Decompresses the archive.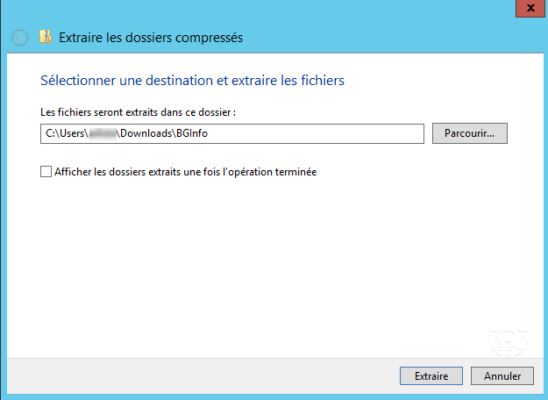 3. Run BgInfo by selecting the file corresponding to the version (32 / 64bits) of the operating system.

4. Accept the license by clicking Agree 1 .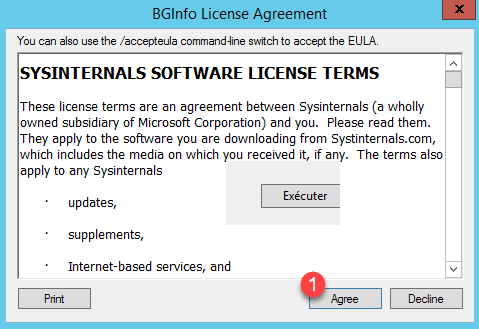 5. Configure the items 1 to display and click Apply 2 .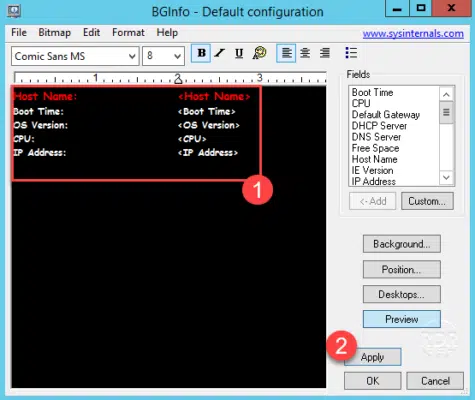 Here is the result :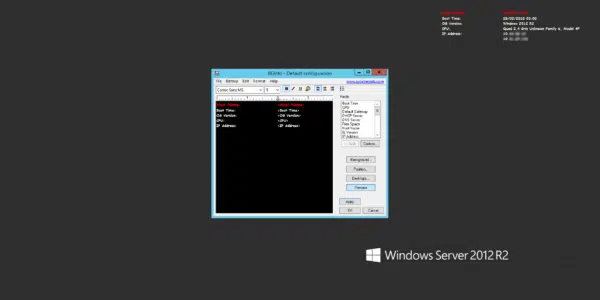 It is possible to run bginfo by command line, so by script and to be able to display the information on all the computer stations of a company.