Through this article, I will show you how to set up the necessary files to set up Office 2016 using GPOs in an Active Directory environment.
It is possible to add settings to the Group Policy system by adding ADMX and ADML files.
The explanations below can be applied to any definitions you may download
Installing Group Policy Definitions for Office
1. Download the files directly from the Microsoft site by clicking here.
2. Run the file to extract the contents.

3. Accept license 1 and click on Continue 2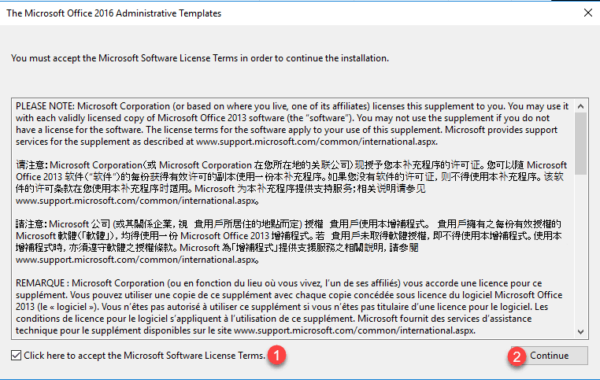 4. Select the folder 1 where you want to extract the files and click OK 2>.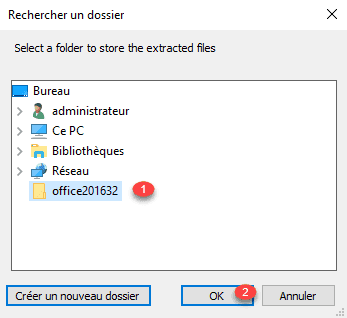 5. Click on OK 1 to complete the extraction.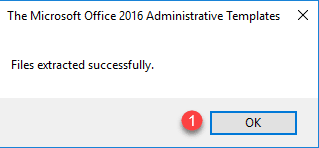 6. Now you need to copy the ADMX and ADML files to your store.
Local store: C: \ Windows \ PolicyDefinitions
Central store: \ domain-controller \ SYSVOL \ your-domain \ Policies \ PolicyDefinitions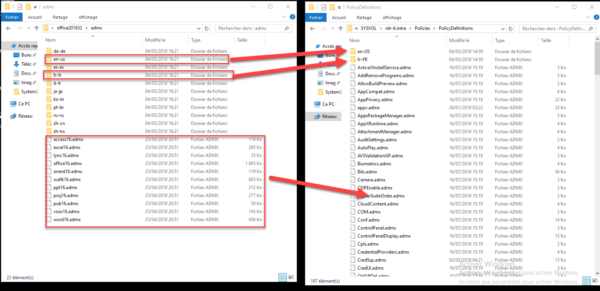 7. Open the GPO editing console and add or modify a GPO, at the Administrative Templates level, you should see the Office 1 settings.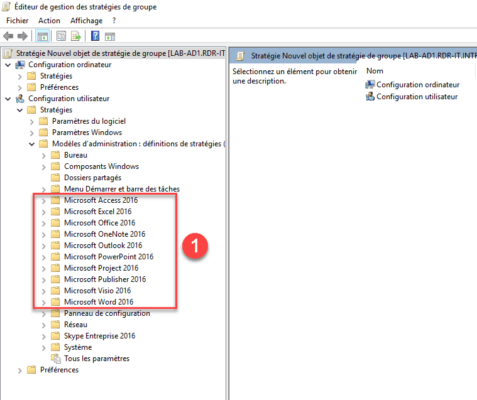 If you downloaded a definition of GPO (ADMX) without the fr translation, in this case you must put the translation files (ADML) for another language in the fr-fr folder.