Prerequisites for installing MDT
Hardware requirements
To set up MDT, you need a computer (virtual or physical) with preferably Windows server installed (it is possible to install MDT on Windows 10).
MDT consumes very little CPU and RAM resources, it is necessary to provide enough disk space for storing images, driver applications that will be deployed.
It is recommended to have at least a 1Gb connection.
Software requirements
On the computer where MDT will be installed it is necessary to install Windows ADK and the WinPE add-in for Windows ADK.
Windows ADK must first be installed and then the WinPE environment, because this is an additional module if ADK is not installed, it will not be possible to install the WinPE environment.
The installation of the two components being basic, I do not detail all the steps.
Windows ADK installation
Downlaod Windows ADK on the Microsoft site.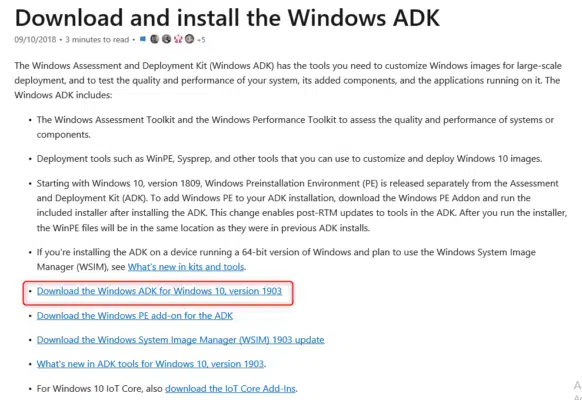 Run the download file (adksetup.exe).
When launching the wizard, choose Install Windows Deployment and Assessment Kit – Windows 10 on computer 1 and click Next 2.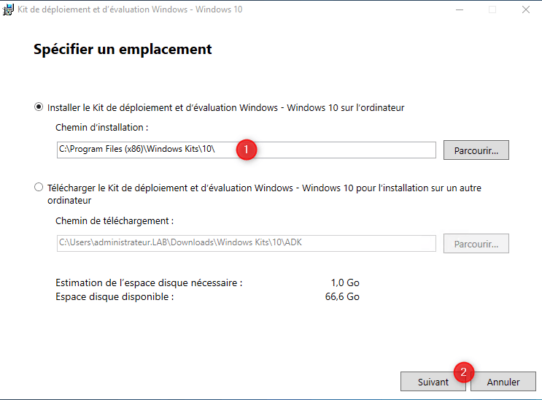 Skip the different stages of the wizard, at the choice of functionalities, select the functionalities as in the screenshot below 1 and click on Install 2.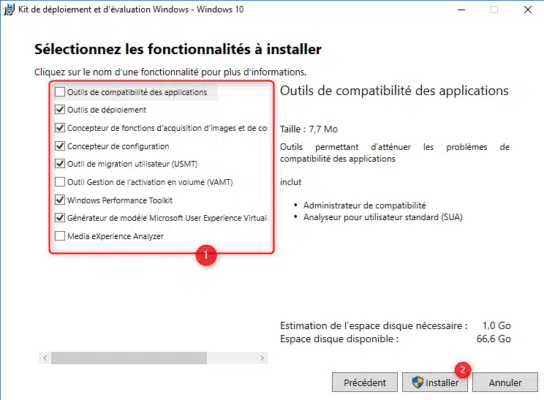 Confirm the execution of the MSI then wait during the installation, once finished close the wizard.
Installation de Windows PE add-on for the ADK
Download Windows PE add-on for the ADK on the Microsoft website.
Run the download file (adkwinpesetup.exe).
When launching the wizard, choose the installation option 1 and click on Next 2.
Select the Env component. Windows Preinstallation Guide (Windows PE) 1 and click Install 2.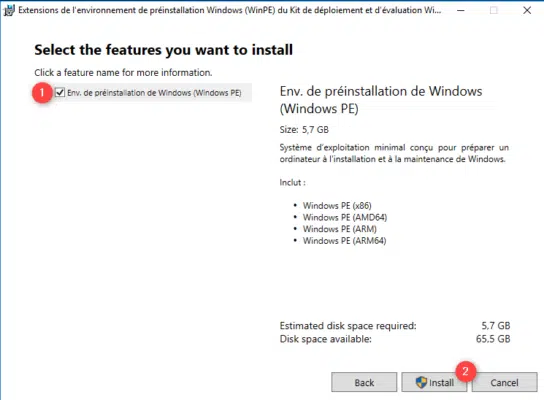 Wait during the installation, the time will depend on the Internet connection ….
At the end of the installation, quit the wizard by clicking on Close 1.