In this tutorial "how to", we will see how to install the Telnet client on Windows Server. The Telnet client is a very useful command line utility to diagnose certain connection problems or to connect to the administration of certain equipment such as switches.
Open the Add Roles and Features Wizard
From the server manager where the Telnet client will be installed, click on Add roles and functionalities.
Skip the "Before You Begin" section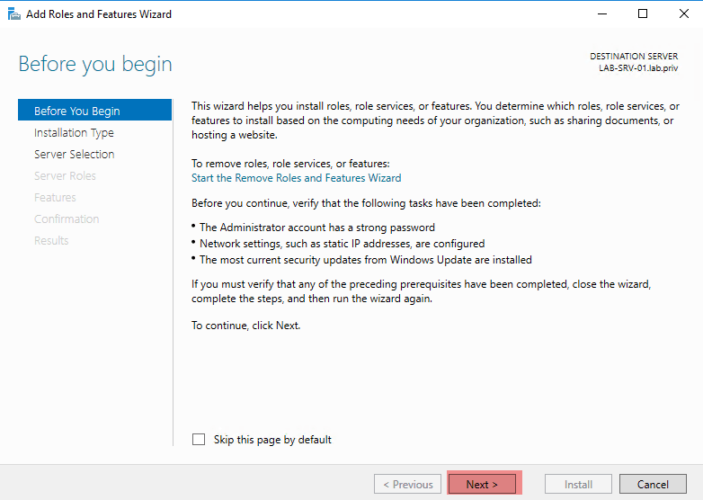 When the Next client assistant is launched.
Installation type : Role-based or feature-based installation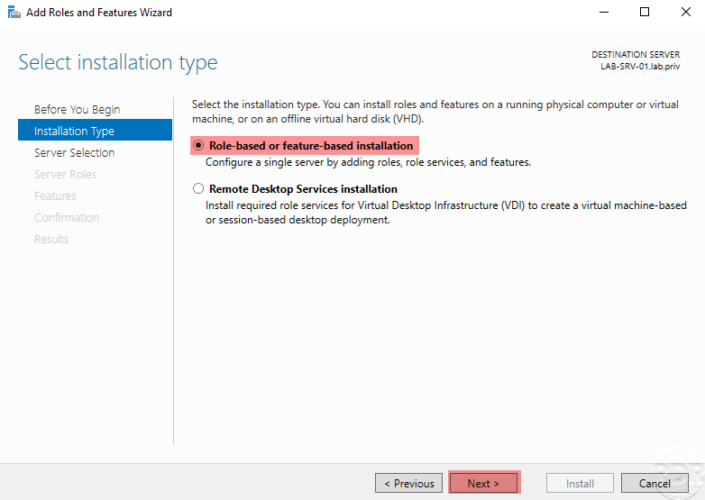 Choose Role-based or feature-based installation and click Next
Server selection : choose the server where to install the Telnet client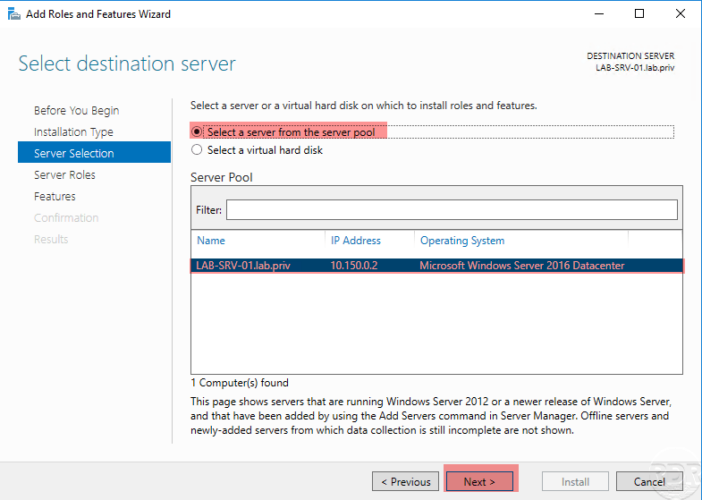 Choose the option Select a server from the server pool, click on the server in the pool and click Next.
Server roles : skip the list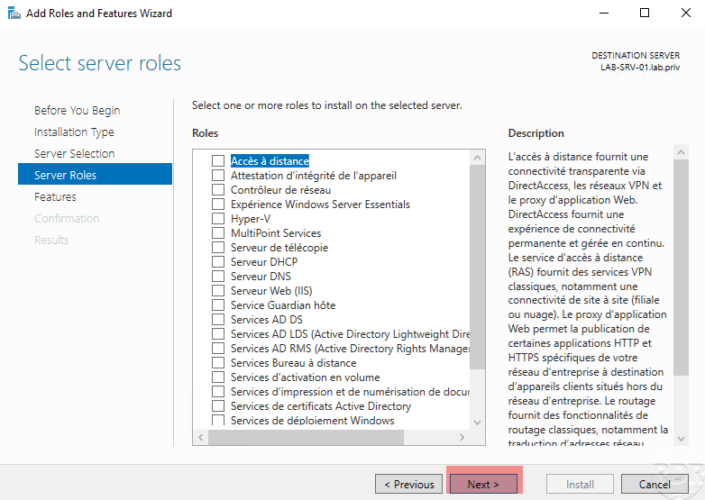 Client on Next to pass the list of roles.
Features : select Client Telnet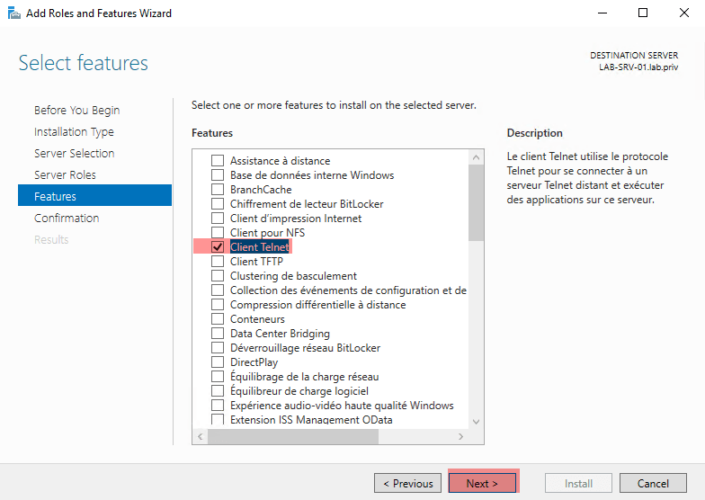 In the list of features, check the box for Client Telnet and client on Next.
Start the installation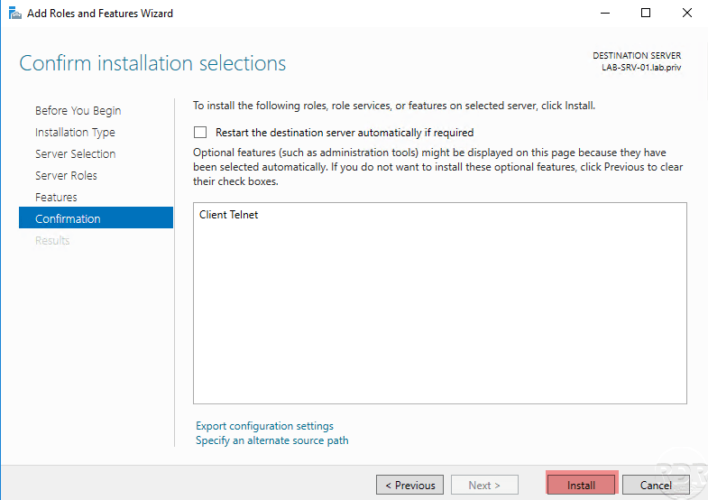 Confirm the addition of the "Client Telnet " functionality by clicking on Install.
Wait while installing the Telnet client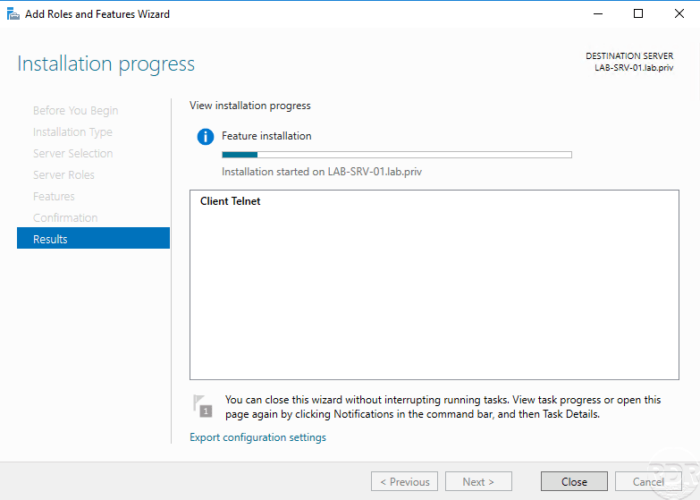 Wait during the installation.
Close the wizard after installation is complete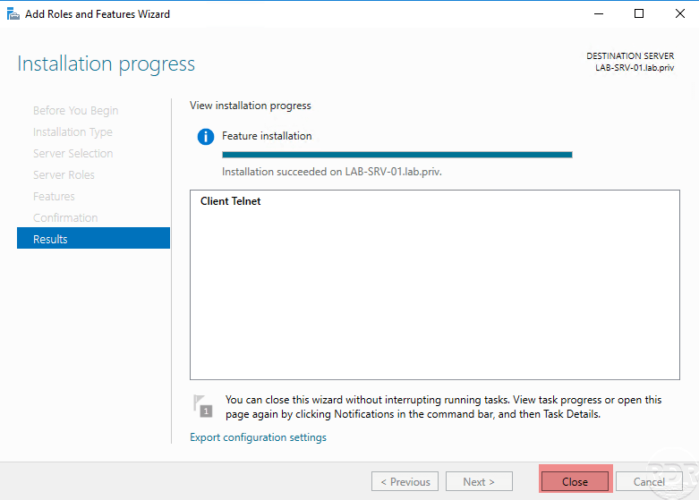 Once the installation is complete, click on Close to exit the wizard.
---
Client Telnet is available from the command line by entering telnet.