Authentication of computers by certificate
To increase security, it is possible to use Computer Certificates. To enable this feature, it is necessary to have a configured enterprise certification authority.
Configuring this option after deployment may prevent computers from connecting if they do not have a certificate.
From the Remote Access Management Console in the DirectAccess configuration, click the Edit 1 button in step 2.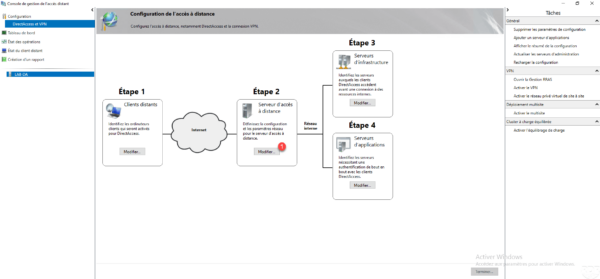 Go to Authentication 1 , check the Use Computer Certificates 2 box and click on the 3 Browse button.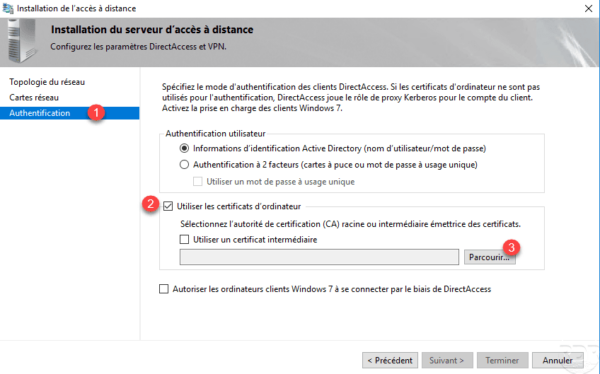 Select the certificate authority 1 .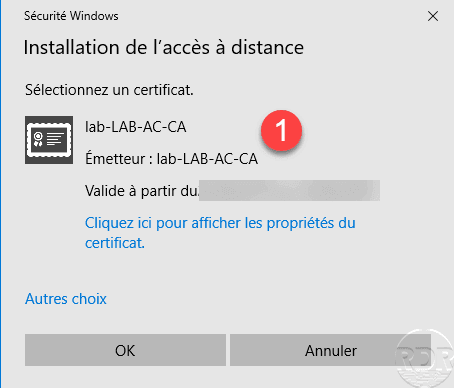 Click on Finish 1 to validate the configuration.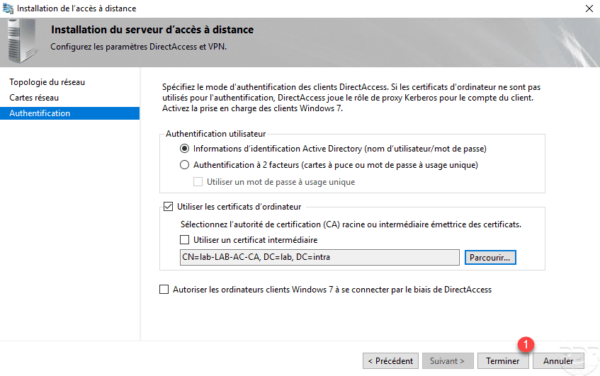 Click Finish 1 to apply the configuration to DirectAccess.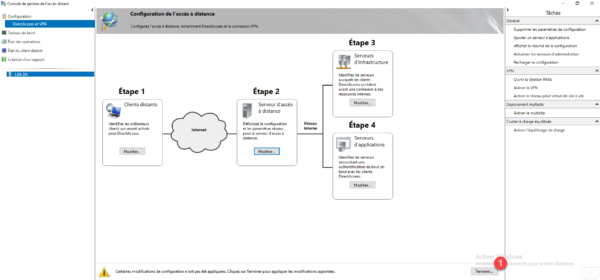 Click on Apply 1 .
Once the configuration is applied, exit the window by clicking Close 1 .