Configuration: Creating the update run profile
Launch the "Update adapted to cluster" console.
Select cluster 1 and click on Connect 2 .

Once connected, click on Configure automatic update options for cluster 1 , which will launch a wizard to configure the updates.

When launching the wizard, click Next 1 .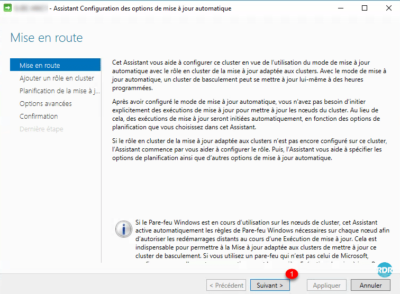 Check the box "Add Cluster-Ready Cluster Role with Automatic Update Mode Enabled" at this cluster " 1" and click Next 2 .
Configure Schedule 1 and click Next 2 .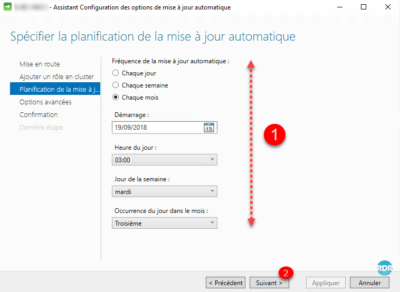 Configure advanced update options 1 and click Next 2 .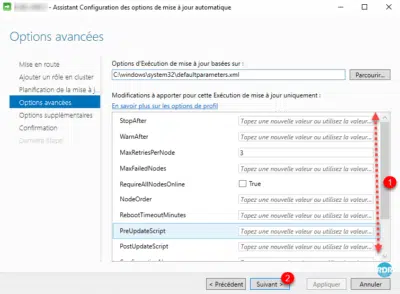 Configure the reception of additional updates then click Next 1 .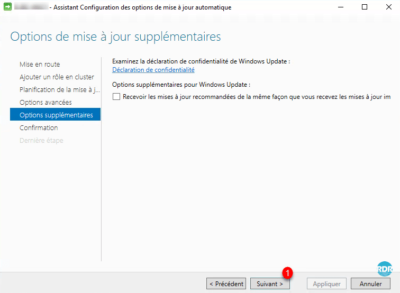 Click on Apply 1 .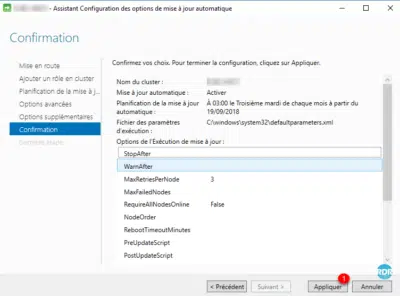 Wait during configuration …
The configuration is complete, exit the wizard by clicking on the button Close 1 .
The cluster will apply Windows updates according to the schedule, it is possible to force the application of the updates.