Add an installation image
The installation images are the Windows operating systems that can be distributed by the WDS services. Images can either be retrieved from a Windows DVD or captured from a reference station. In the WDS console, they are stored in groups of images that are represented by subfolders.
Create an image group
From the WDS Administration Console, right-click on Installation Images 1 and click Add Image Group 2 .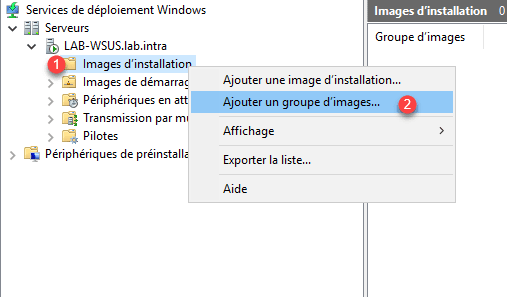 Enter the name of the new group 1 and click OK 2 .
The group is now added to the Installation Image folder.
Add a Windows image
Right-click on group 1 and click on Add an installation image 2 .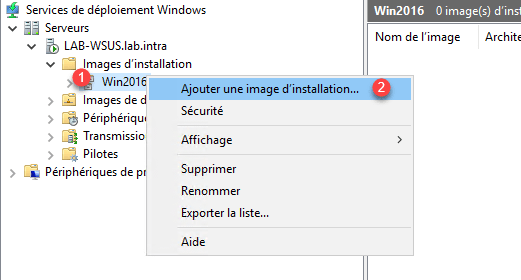 When launching the wizard, click on Browse 1 to get the image in Wim format.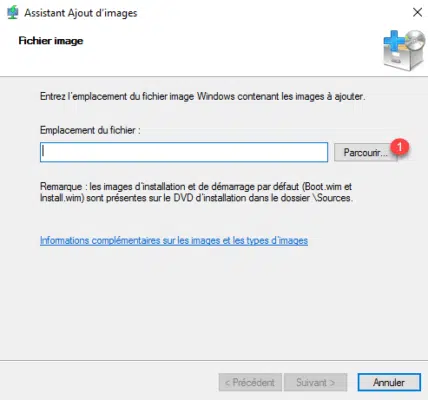 Select the image in wim 1 format and click on Open 2 .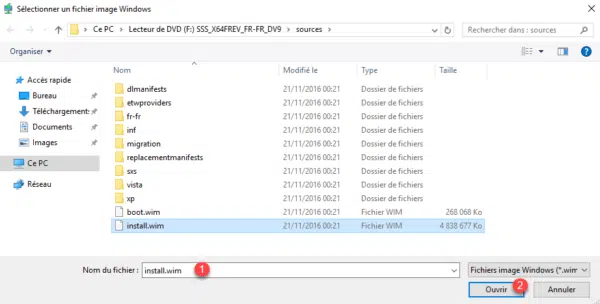 The selected image, click Next 1 .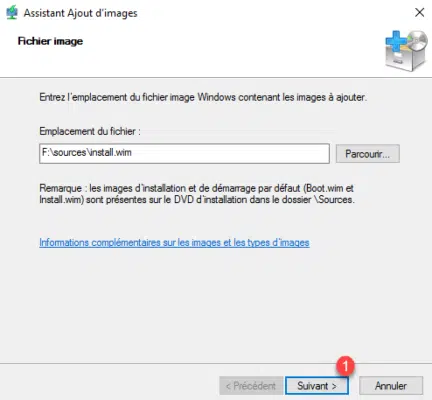 On ISO Windows, there are often several versions, check the versions to import 1 and click Next 2 .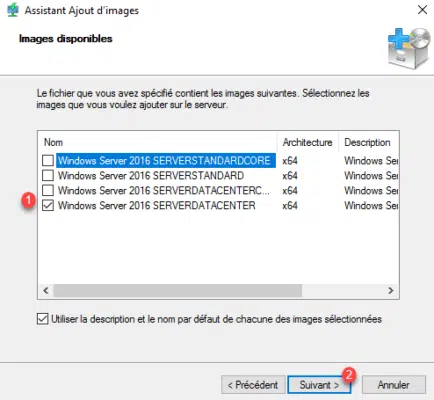 Click Next 1 to confirm adding the image to WDS.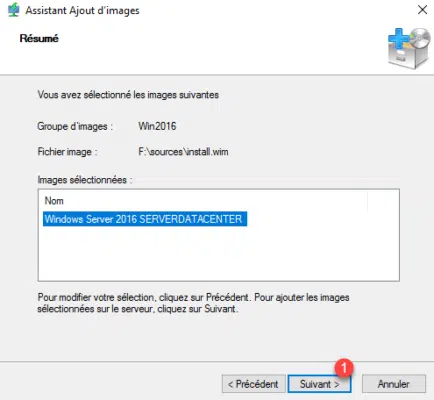 Wait while adding the image …
Once the image is added to the WDS service, click Finish 1 to close the wizard.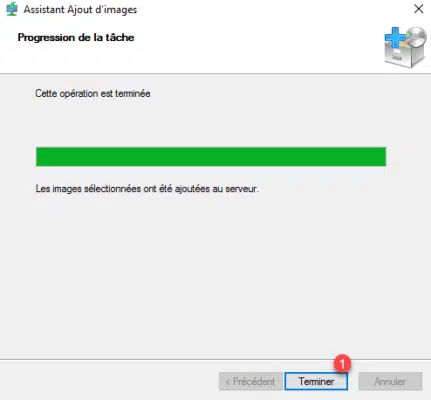 The installation image is now available in the group.