Initializing WDS
Now that the WDS role is installed, it must be initialized (configured) with its working directory.
Open the Windows Deployment Services Administration Console.

From the console, we see that warning pictogram on the server because it is not configured. Right-click on 1 and click on Configure Server 2 .
The configuration wizard, the first window reminds you of the prerequisites required to operate the services, click Next 1 .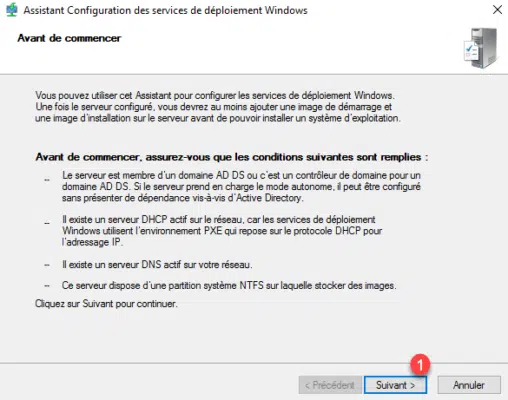 Select the integration option in the environment, in the tutorial we will choose Integrated to Active Directory 1 and click Next 2 .
Since Windows 2016, it is possible to install the WDS service out of Active Directory.
Enter the path to create the necessary 1 folder for WDS to work properly and click Next 2 .
This directory will contain all the items distributable by the WDS services (Startup image, Driver installation images …).
Choose Reply to all client computers (known and unknown) 1 and click Next 2 .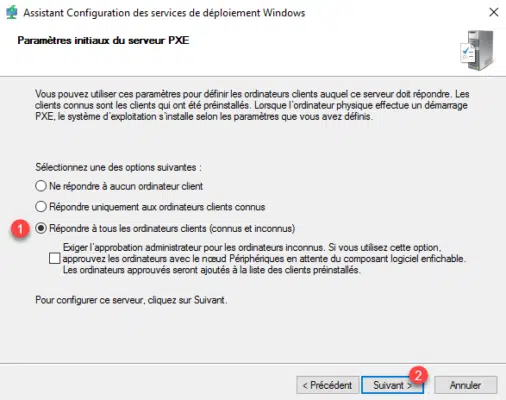 If the Reply only to known client computers option is selected, you must first inform the computers in the WDS interface, otherwise the computers will not receive an IP address at boot PXE.
Wait while configuring WDS services …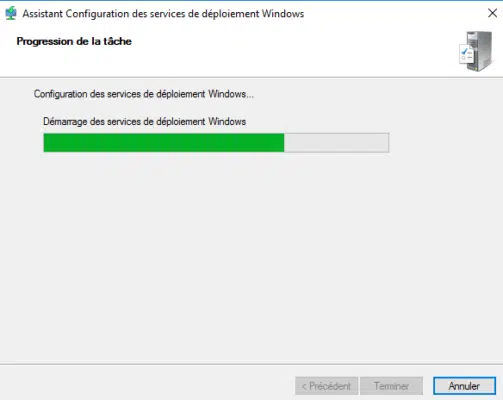 The configuration is finished, uncheck Add images to server now 1 box and click Finish 2 .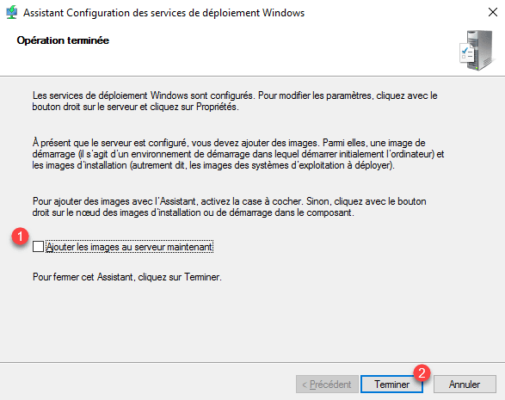 WDS services are now ready to be administered to add images.