Installing the WDS role
Like all Windows Server roles, it is possible to use Powershell commands or the GUI to install WDS.
Installation with PowerShell
Open a PowerShell command window as an administrator and enter the following command:
Install-WindowsFeature -Name WDS -IncludeManagementTools
Installation through the GUI
From Server Manager, click Add Roles and Features 1 to open the installation wizard.

When launching the wizard, click the Next 1 button.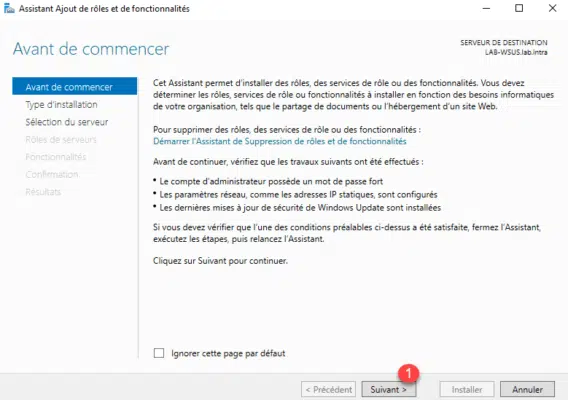 Select Role Based Installation or 1 Functionality and click Next 2 .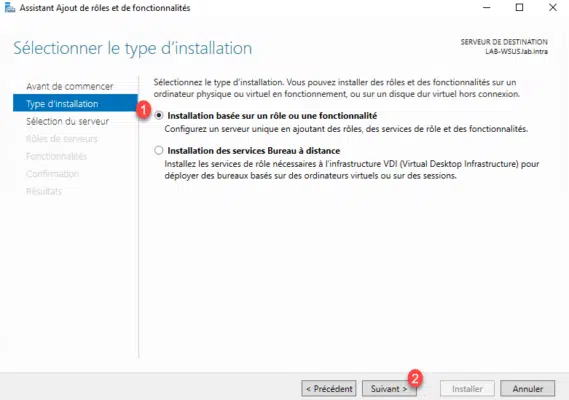 Select the server where WDS will be installed 1 and click Next 2 .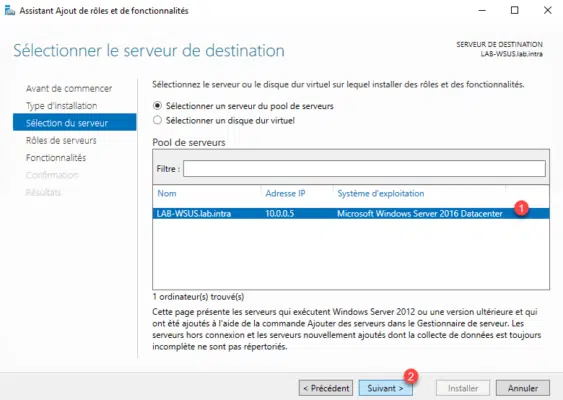 In the list of roles, check the box for Windows Deployment Services 1 .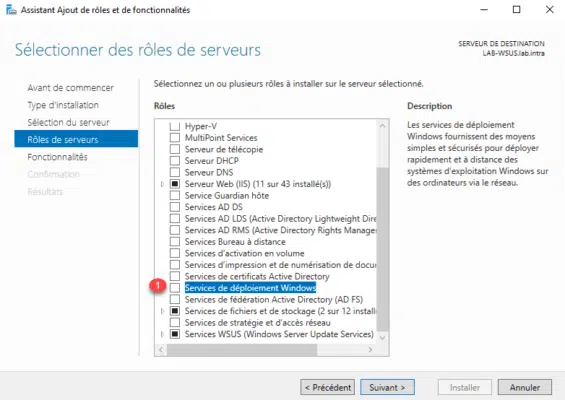 Click Add Features 1 .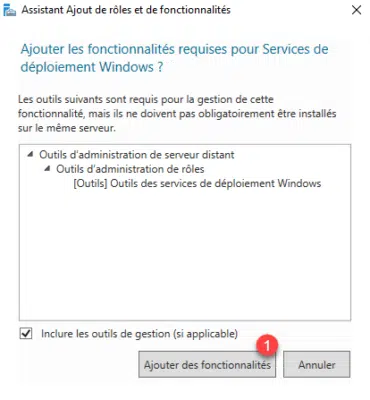 Now that the Windows Deployment Services role is ticked 1 , click Next 2 .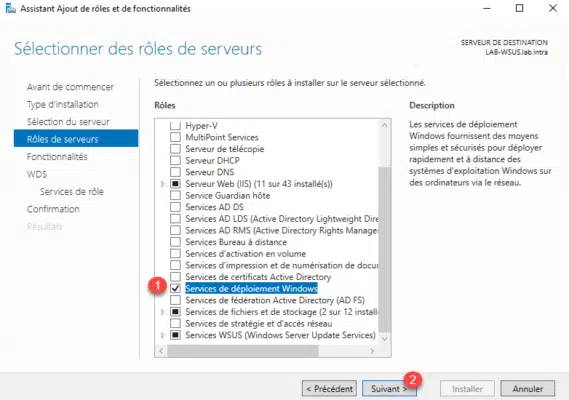 Skip the list of features by clicking Next 1 .
A summary of the WDS role is displayed with the necessary prerequisites for operation, how the requirement is for a DHCP server. Click Next 1 .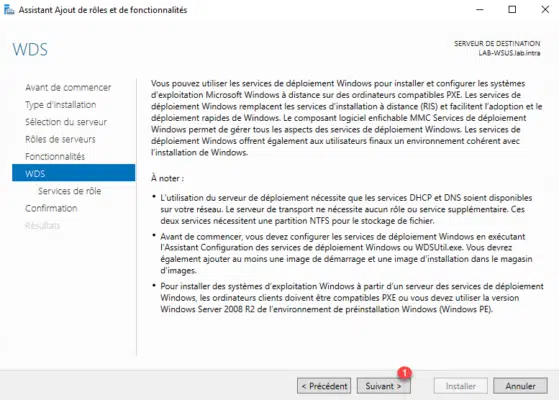 Leave both services checked, click Next 1 .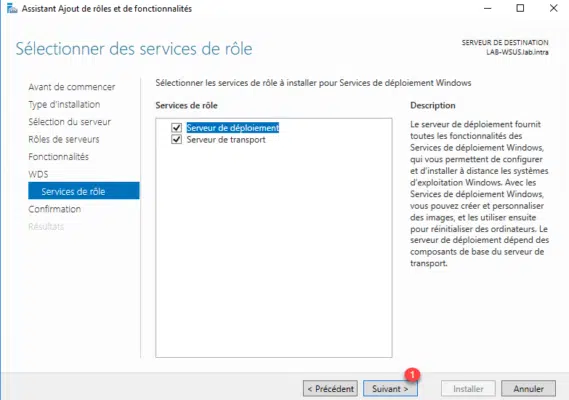 Click on Install 1 .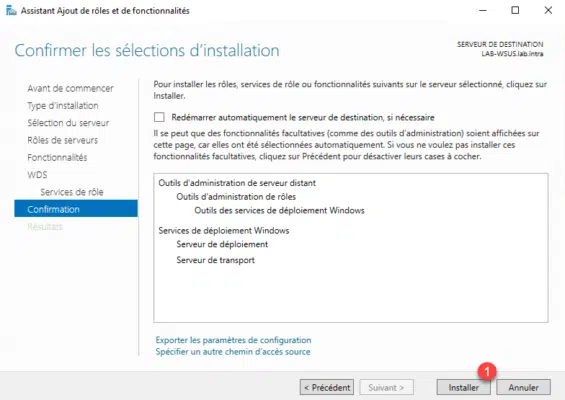 Wait during the installation …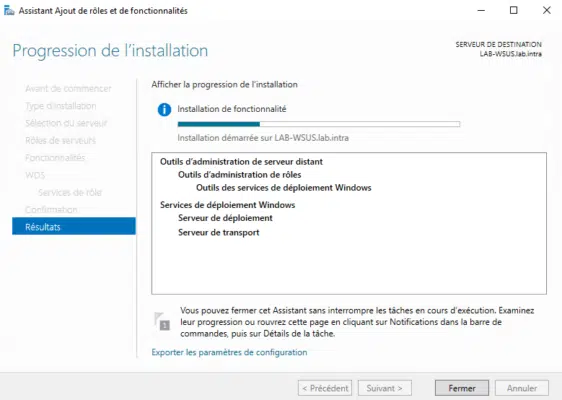 When the installation is complete, exit the wizard by clicking Close 1 .