VPN in PPTP
In this part, we will see how to force the PPTP VPN in the client configuration and on the NPS console to force this type of tunnel.
VPN client
VPN client…
NPS
On the NPS console, go to the Network Policy node 1 , right click on the VPN Access Policy 2 and click Properties 3 .
Go to the 1 Conditions tab and click on Add 2 .
Select Tunnel Type 1 and click Add 2 .
Check the Point-to-Point Tunneling Protocol (PPTP) 1 and click OK 2 .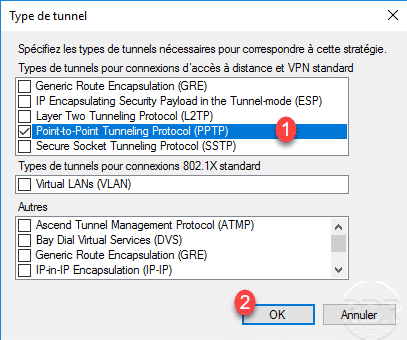 The condition of the PPTP tunnel type has been added.