Configure the VPN connection on Windows 10
The VPN server is configured and accessible from the Internet, to configure the VPN on Windows 10, open the settings and go to Network and Internet. Click on Configure a new connection 1 .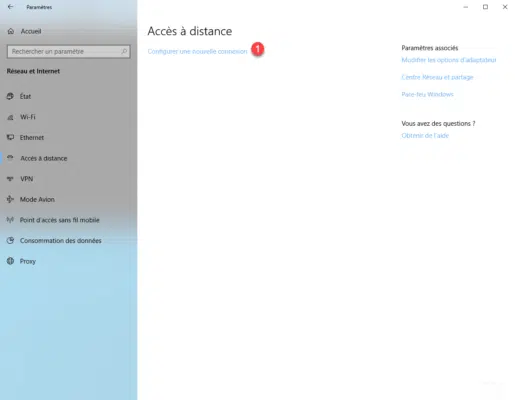 Choose the connection option: Connect to your workspace 1 and click Next 2 .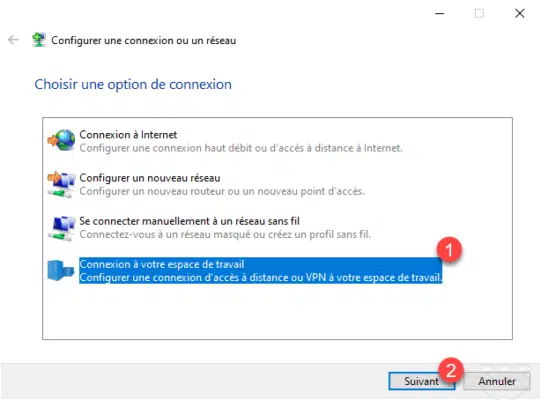 Click on Use my Internet Connection (VPN) 1 .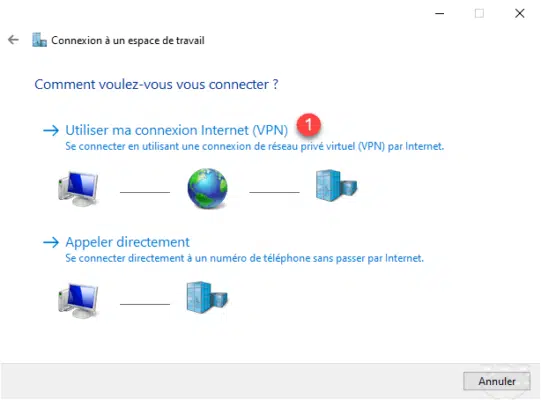 Enter the IP address or DNS name 1 for the VPN connection, name the connection 2 and click Create 3 .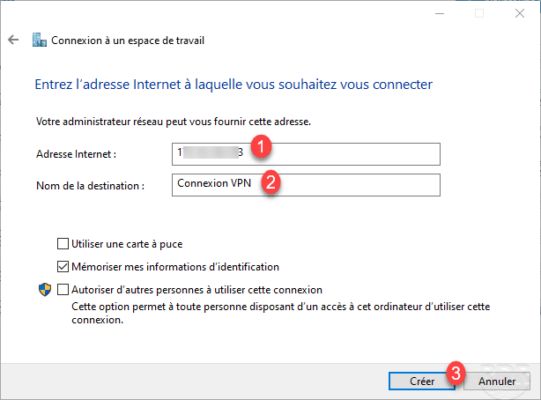 The connection is added 1 in the VPN part 2 .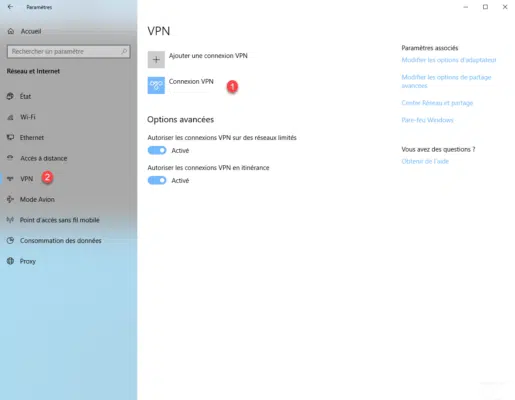 Click on the connection 1 and click on Connect 2 .
Enter the credentials of a member account of the group configured in the policy.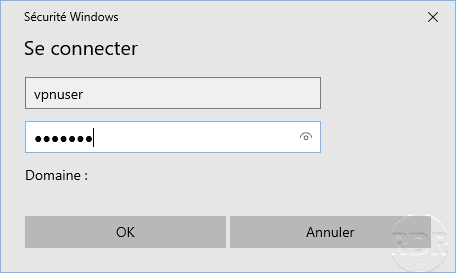 The connection is established.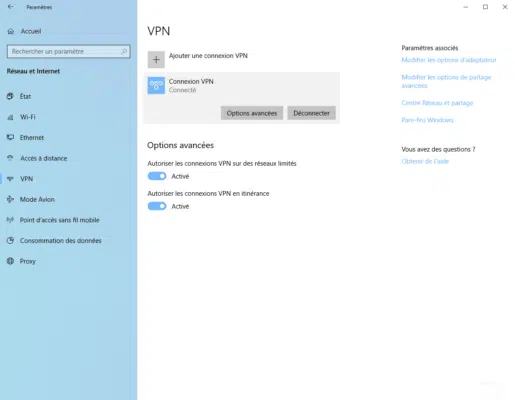 The VPN connection is also available at the network card level in Windows.

Quick access is also available through the notification area by clicking on the network icon.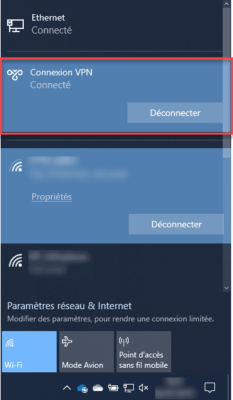 On the remote access management console, it is possible to track the connected clients.
If you have not configured an EAP protocol, you must change the properties of the VPN connection through the Control Panel / Network Center and share / Change the card settings, right-click on the VPN network card and go to the Properties. Go to the 1 Security tab, choose Allow these 2 protocols and check the 3 authentication protocol (s) to be used then validate by clicking on OK 4 .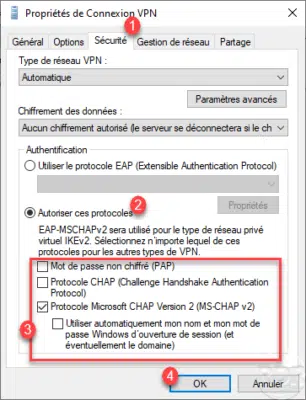 On the capture, we see that the type of VPN is automatic, when connecting it will test all known types.