Installing the Remote Access role
From the server manager, click Add Roles and Features 1 .

When launching the wizard, click Next 1 .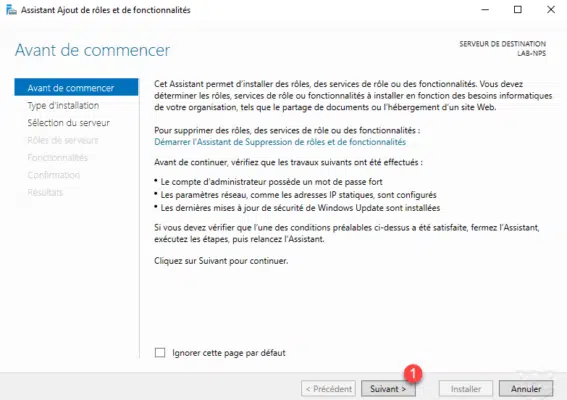 Choose role-based installation or 1 feature and click Next 2 .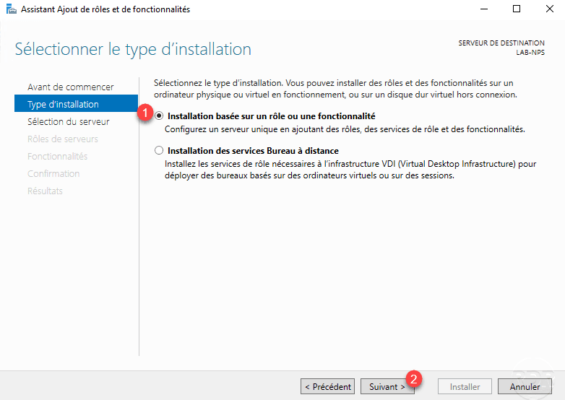 Select server 1 and click Next 2 .
Check the Remote Access role cache 1 and click Next 2 .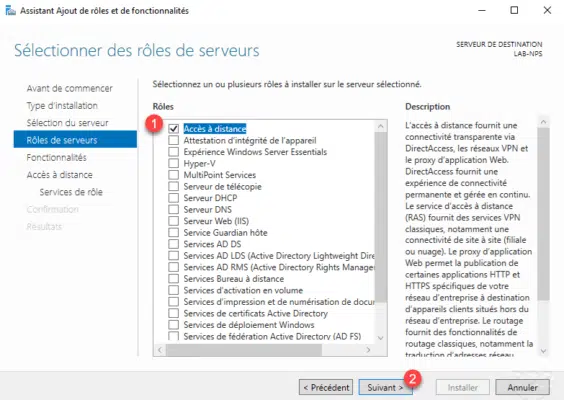 Skip the list of features by clicking Next 1 .
A Remote Access role summary explaining the different services available such as Direct Access, VPN Server, WAF, Routing …. Click Next 1 to move to service selection.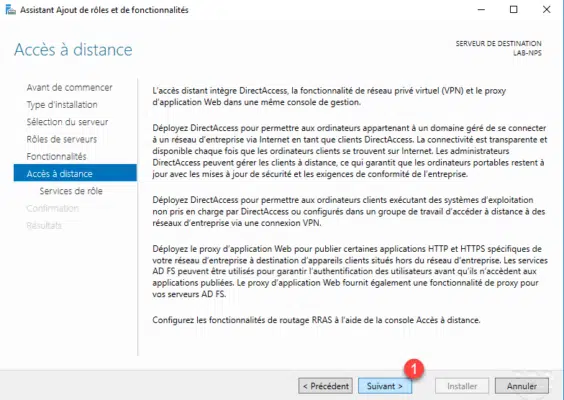 Check DirectAccess and VPN (remote access) 1 which is the service that allows the setting up of a VPN server.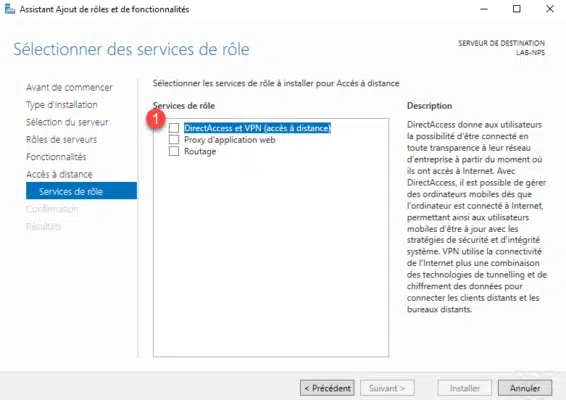 Click the Add Features 1 button to install the management consoles and dependent roles.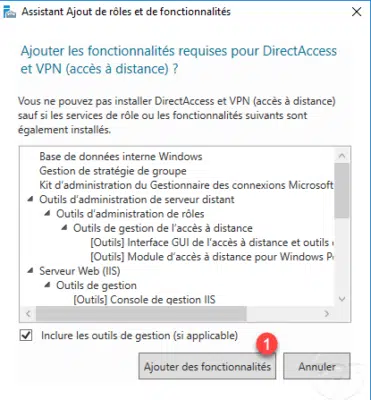 The DirectAcces and VPN service is selected, click Next 1 .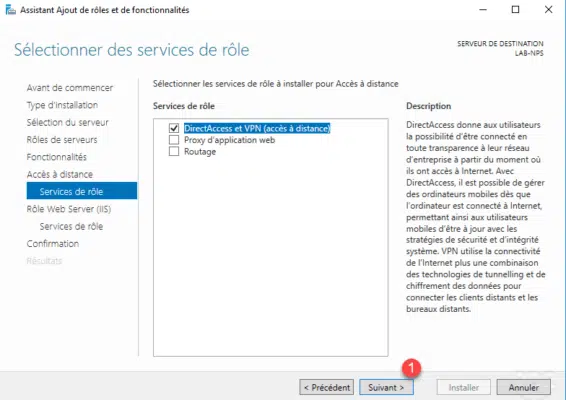 The IIS role must be installed, a summary of it is displayed, click Next 1 .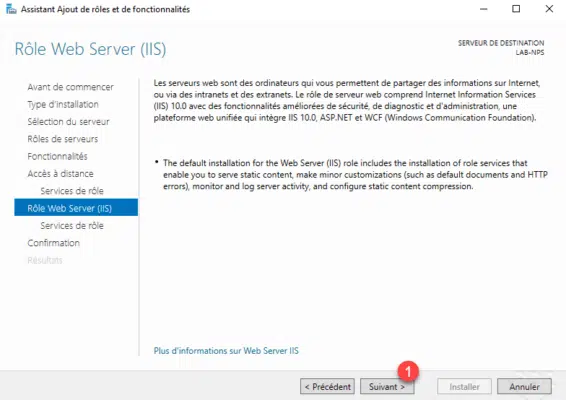 Leave IIS services default, click Next 1 .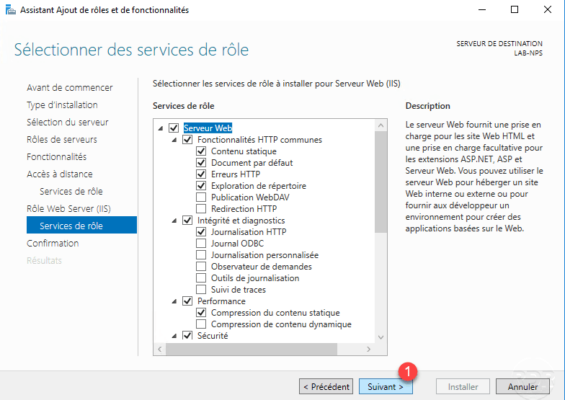 A summary of the installation is displayed, confirm by clicking Install 1 .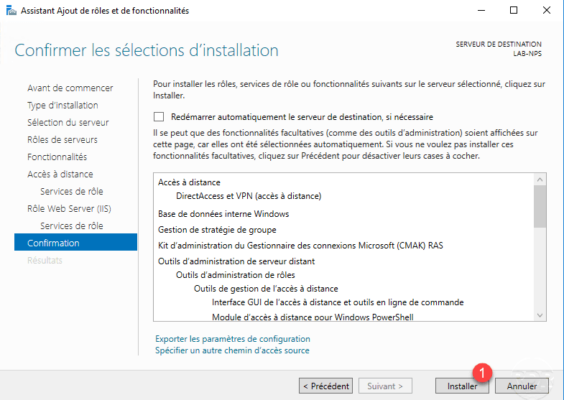 Wait during the installation of the roles necessary to set up the VPN server …
When the installation is complete, click Close 1 to exit the wizard.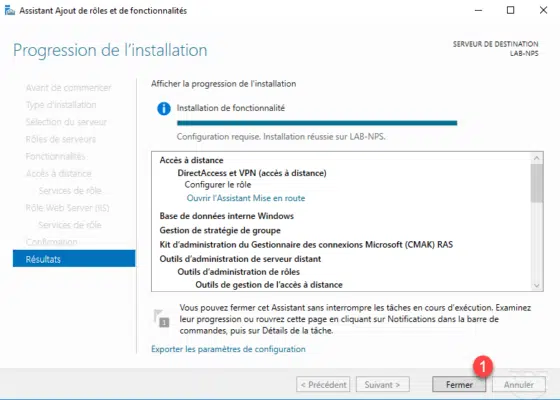 Now that the features necessary to install a VPN server are installed, we will go to the configuration.