Veeam ONE Monitor : supervision of Veeam Backup & replication
With Veeam ONE Monitor, you can also monitor Veeam Backup & Replication backup software and have various backup statistics.
Add a Veeam Backup & Replication Server to Supervise
1. From the Go to Data Protection View 1 interface, right click on Backup Infrastructure 2 and click Add Server 3 .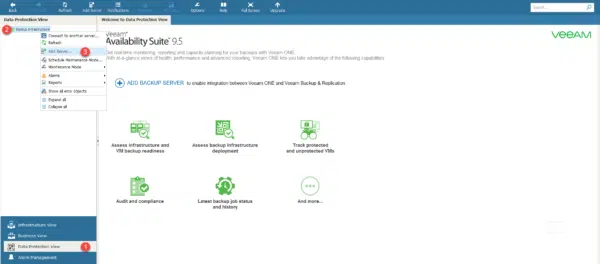 2. Click on VEEAM BACKUP & REPLICATION SERVER 1 .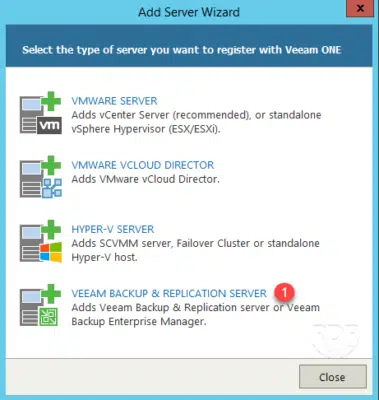 3. Enter the server server name 1 and click Next 2 .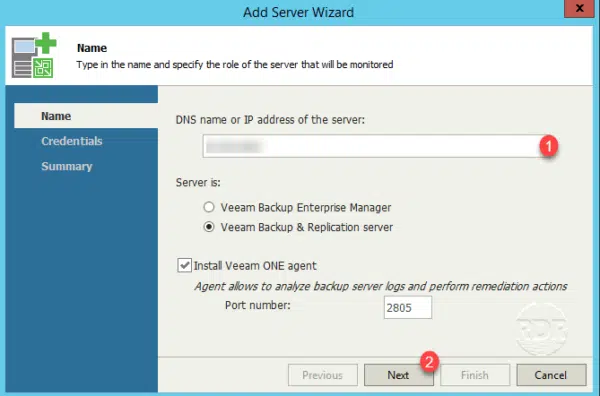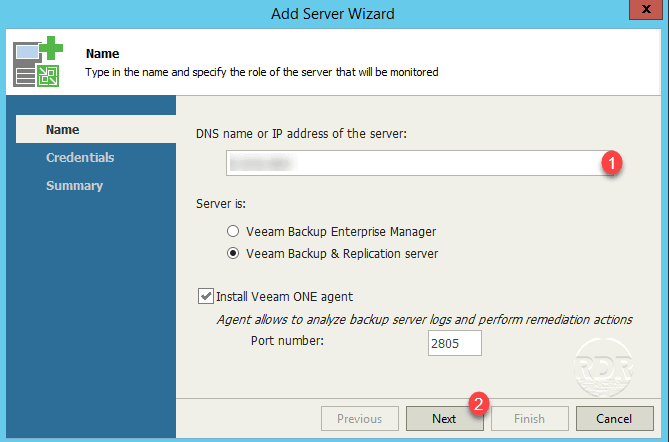 4. Enter the identifiers 1 of an account which has the rights of connection to the server then click on Next 2 .
5. Click Finish 1 to finish adding the Veeam B & R server.
Overview of backup supervision
It is possible to have static on the agents and VM Jobs, information by repository and by proxy.
General statistics: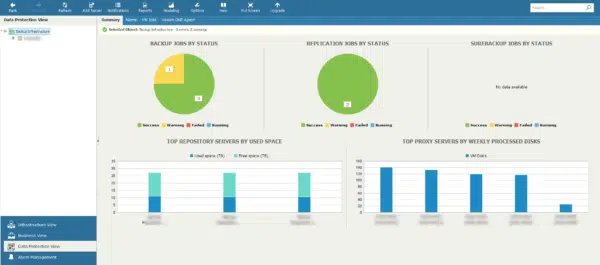 Backup Repositories :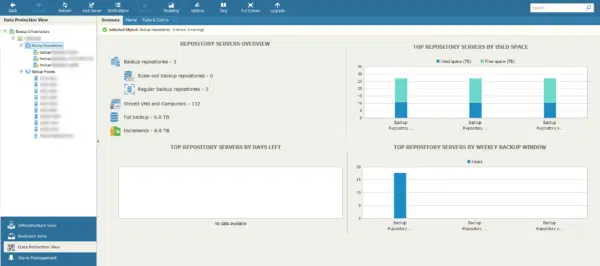 Backup Proxies :