In this tutorial, we will see how to update the Veeam Backup and Replication backup software.
This operation is usually carried out once or twice a year.
Schedule the update operation at a time when no job is in progress (Backup, Backup Copy, Replication …).
Allow 1 to 2 hours to complete Veeam.
The captures made for this tutorial were made during an update of Veeam 9.5u3 to 9.5u4.
Prerequisites
Download the update (complete ISO of Veeam)
Have a backup of the configuration.
Disable jobs that might launch during the operation.
Update Veeam
1. Mount ISO on Windows.
2. Run the setup.exe file.
3. Click Upgrade 1 .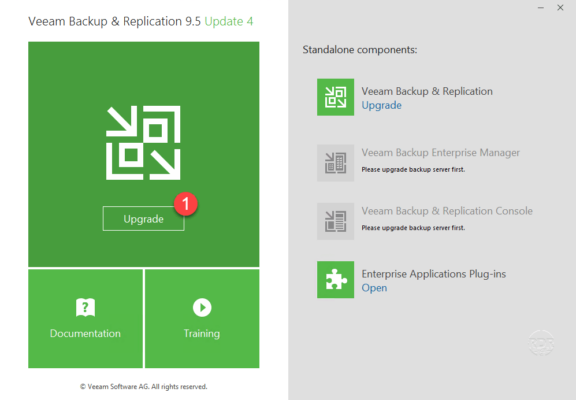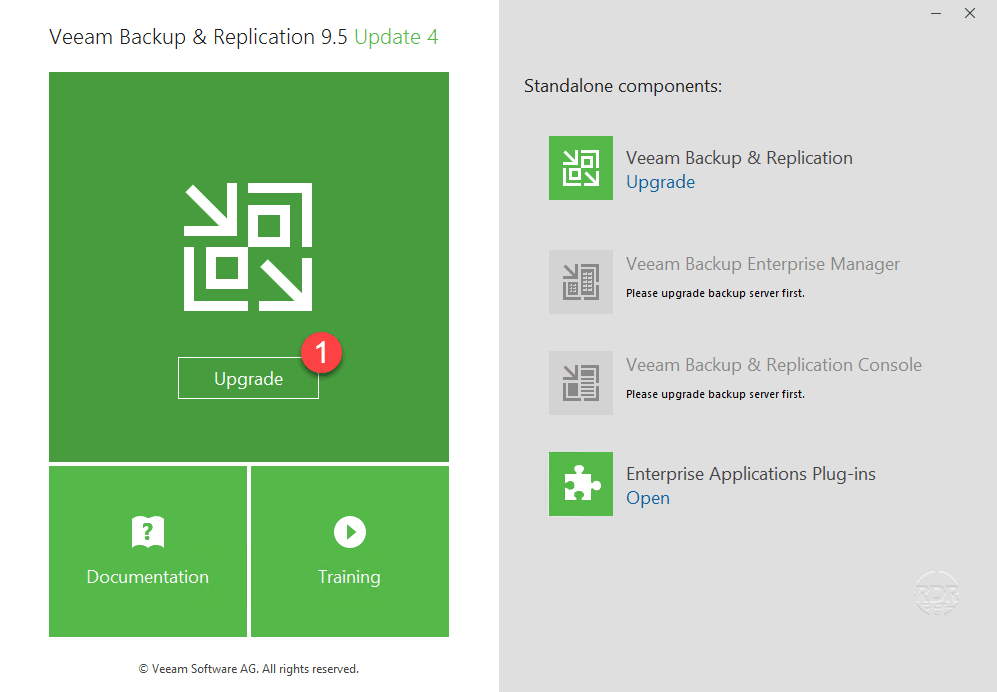 4. optional – when upgrading from 9.5u4 update a new framework is required, the wizard offers the installation, click OK 1 .
5. optional – wait while installing prerequisites …

6. optional – it may be necessary to restart the server. Click on Reboot 1 .
The update program should resume after the restart of the computer. Otherwise, you must go up the ISO and run the setup.exe.
7. Accept licenses 1 and click Next 2 .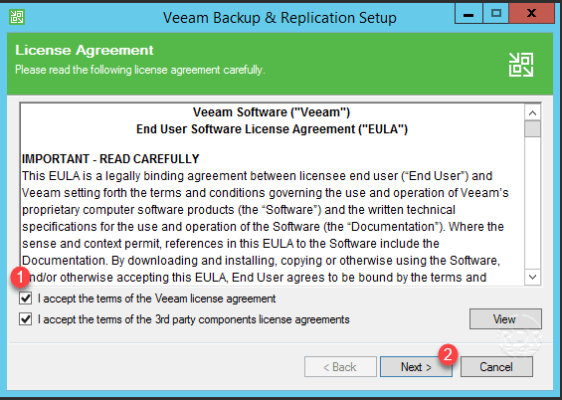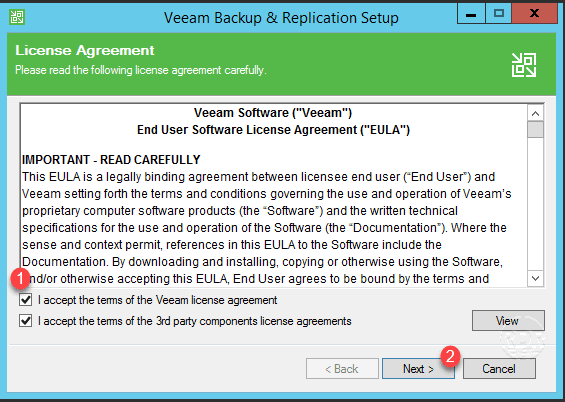 8. The wizard detects the installed components, click Next 1 .
9. You do not need to submit the license file, click Next 1 .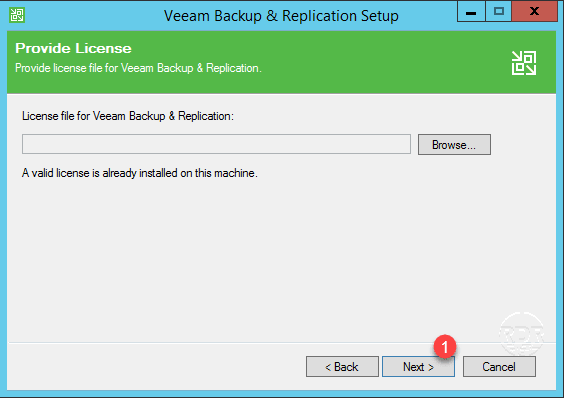 10. Leave the local service account by default for Veeam execution, click Next 1
11. Select Use existing instance of SQL Server 1 and click Next 2 .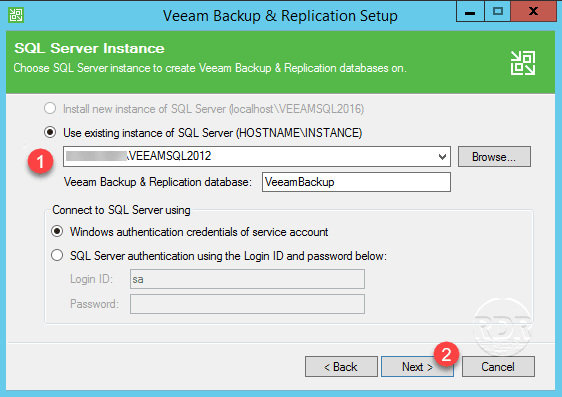 12. Click Yes 1 to confirm the update of the database.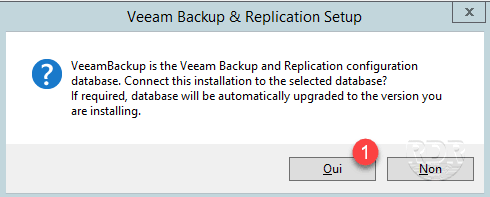 13. Check the Update remote components automatically 1 box and click on Install 2 .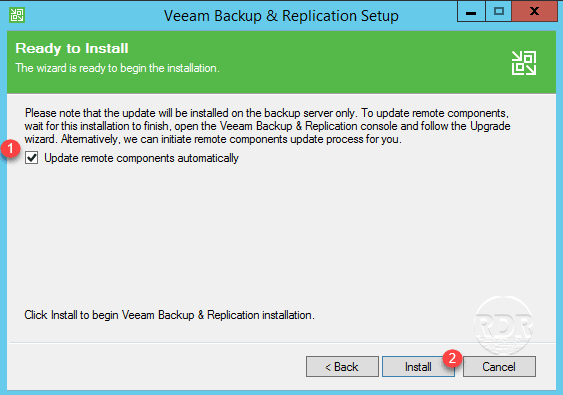 14. Wait during the update.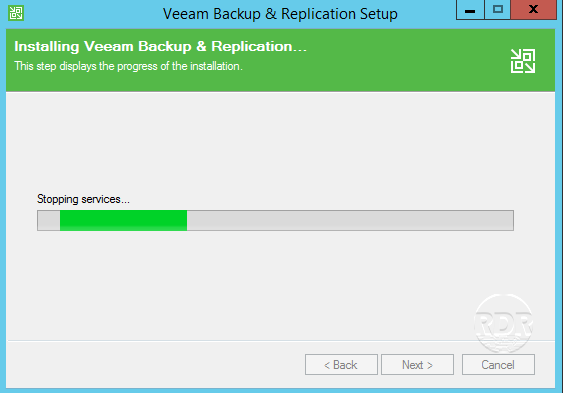 15. When the installation is complete, click Finish 1 .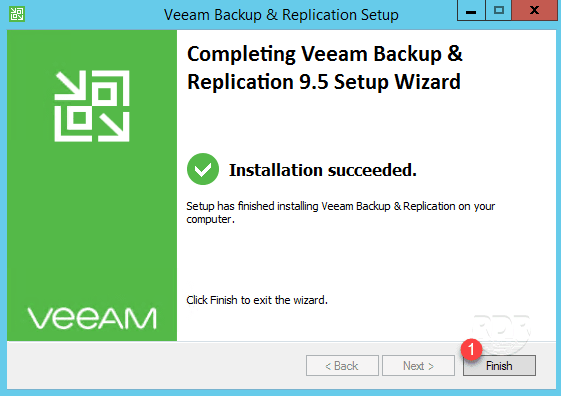 16. Restart the server if necessary by clicking Yes 1 .

17. Launch the Veeam console.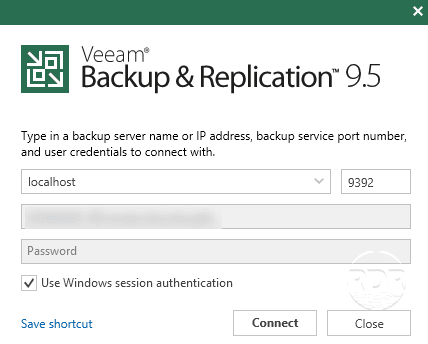 18. Wait while the console is charging.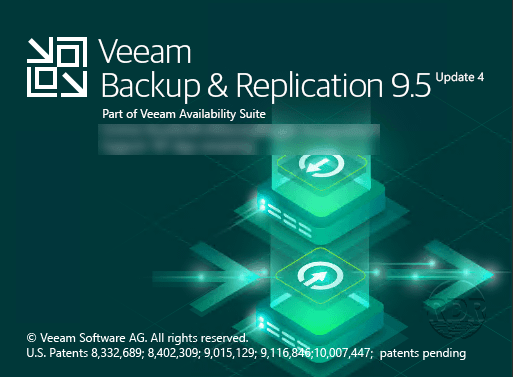 19. Reactivate jobs if necessary.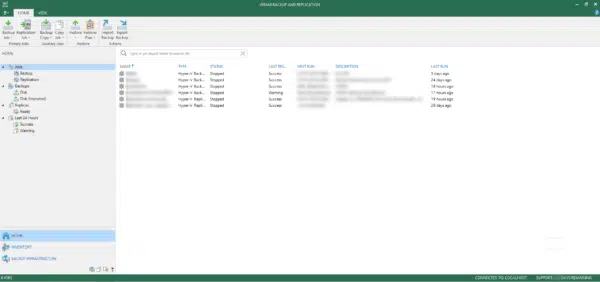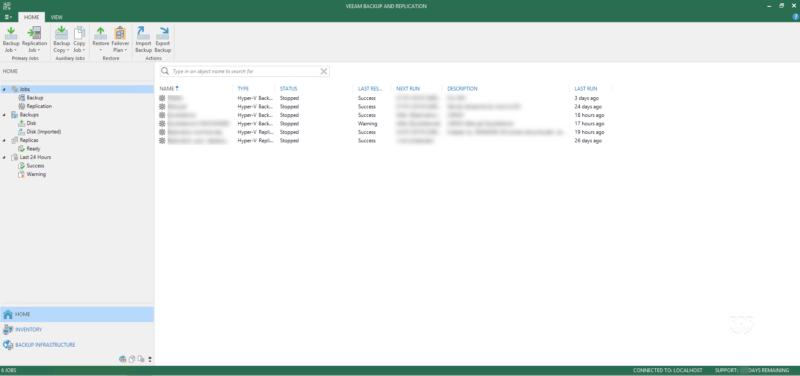 Conclusion
Veeam Updates is an easy-to-do routine administration task that requires a little preparation if it performs daytime tasks or if the backup target lasts a long time.
If agents are managed in the console, they may need to be updated and have to restart the servers.
The transition from 9.5u3 to 9.5u4 causes agents to update in version 3, which requires two reboots (installing .Net Framework 4.6 and updating the agent).