In this "troubleshooting", I will explain how to remove the Remote Installation Services settings that are configured on the Default Domain Policy.
On Active Directory domains, which were created with an older version of Windows Server (2003), User settings are configured (Policies / Windows Settings / Remote Installation Services / Client Installation Wizard Options).
Custom install
Tools
Restart the installation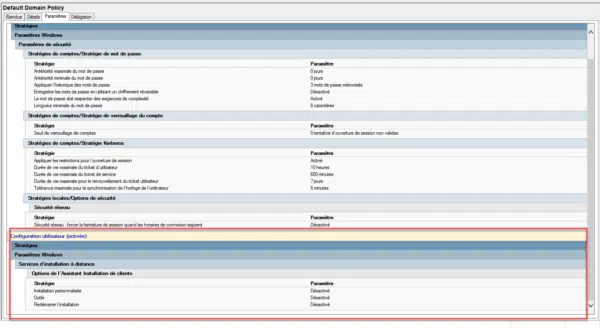 In the Group Policy Editor, the settings are not available as shown in the screenshot below: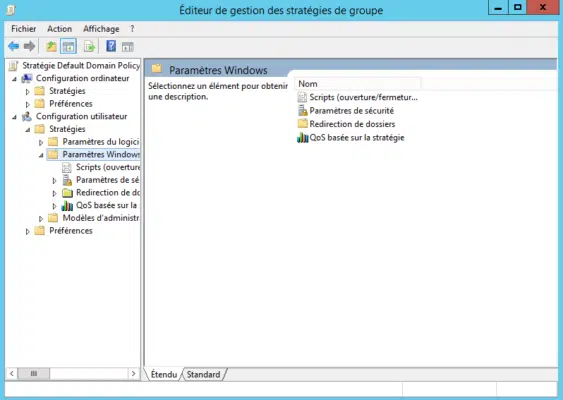 Remove Remote Installation Services settings
Before deleting the settings, I advise you to back up the group policy.
Go to the Details tab 1 of the Default Domain Policy group policy and note the Unique ID 2 of the policy (copy).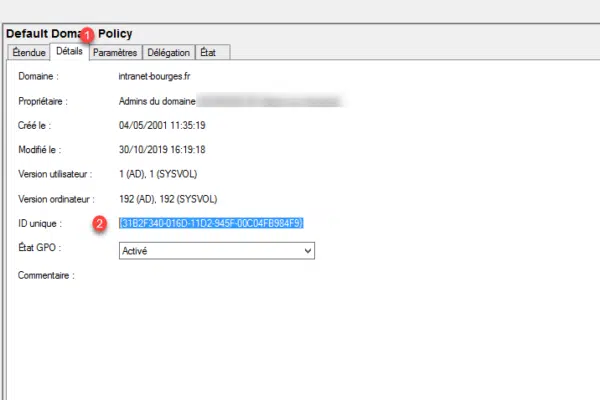 Go to the folder where the group policies are saved: C:\Windows\SYSVOL\sysvol\\Policies, then search for the folder with the name unique ID of the strategy, in this folder then go to USER\Microsoft and delete the RemoteInstall 1 folder which contains the settings.
Go back to the Default Domain Policy, refresh the display of the settings, there is no more user configuration.