In this tutorial, I will tell you how to fix error 0x8007520c on an ADFS proxy server.
When you open the Remote Access Management Console console, the following page is displayed:
This error occurs during a certificate change and the proxy does not have the same fingerprint as the ADFS server.
The easiest way to resolve this error is to (re)launch the ADFS proxy configuration wizard.
To access the post-installation installation, a registry key (ProxyConfigurationStatus) must be modified.
If the Remote Access Management Console is open, close it.
Open the registry editor: regedit.
Go to next location : HKEY_LOCAL_MACHINE\Software\Microsoft\ADFS. We can see the key ProxyConfigurationStatus which is at the value 2.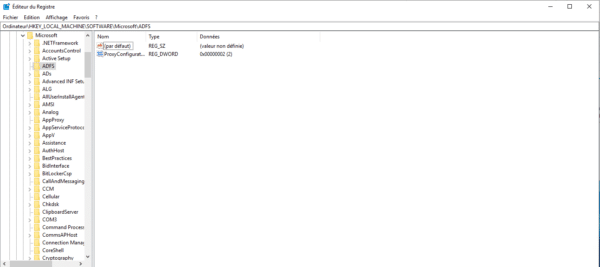 Double click on ProxyConfigurationStatus to edit the value and change it to 1.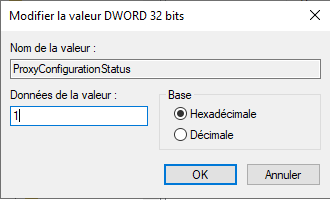 The ProxyConfigurationStatus key is now set to 1.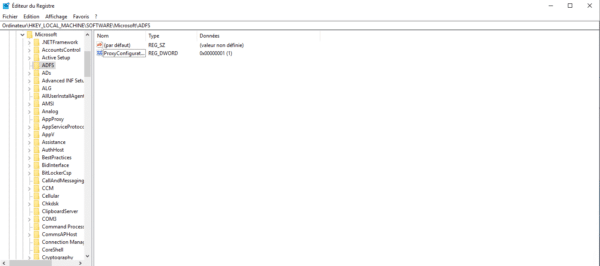 Relaunch the Remote Access Management Console and follow the wizard to relaunch the link.