Firewall registration at Sophos
In order to use the Sophos XG firewall, it must be registered and linked to a user account at Sophos.
1. Check the serial number is present 1 and click Continue 2 .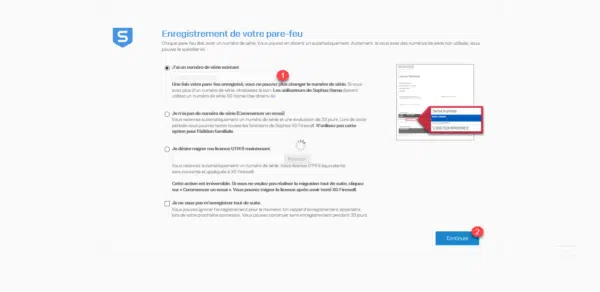 2. Click Create Sophos ID 1 if you do not have an account.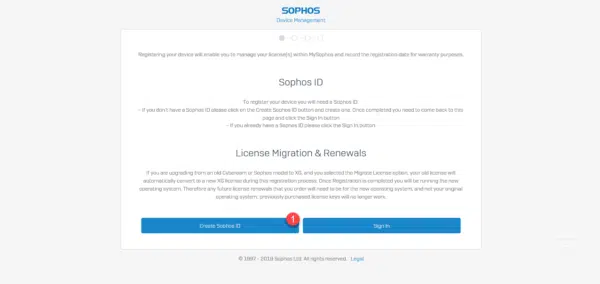 3. Enter the requested information 1 and click Register 2 .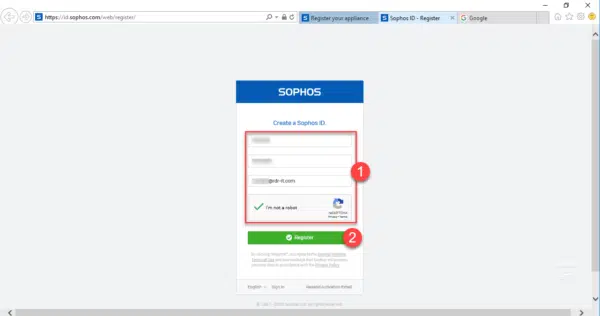 4. A confirmation email is sent, click on the activation link present in the message.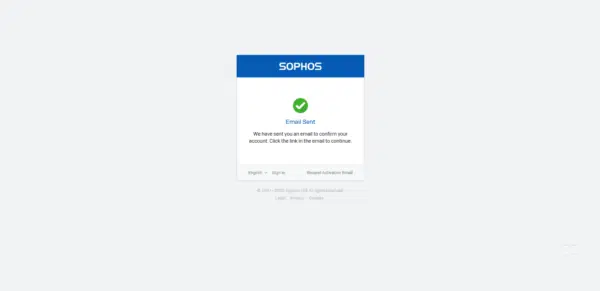 5. Return to the firewall registration page and click now on Sign In 1 .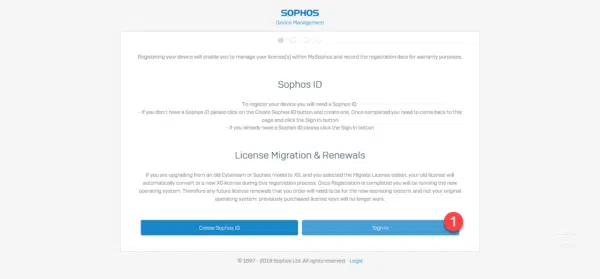 6. Log in with the account created previously.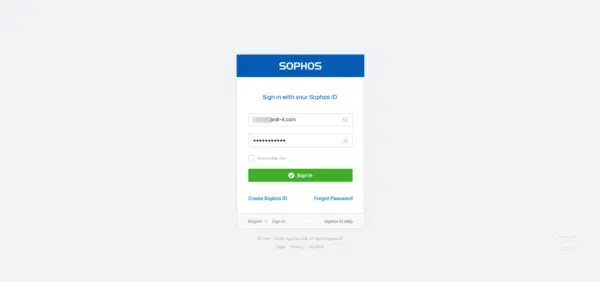 7. Click Continue 1 .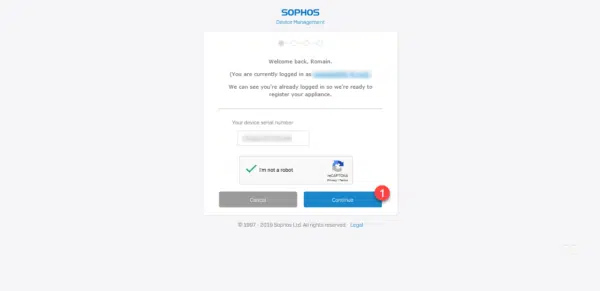 8. Enter your 1 information and click Continue 2 .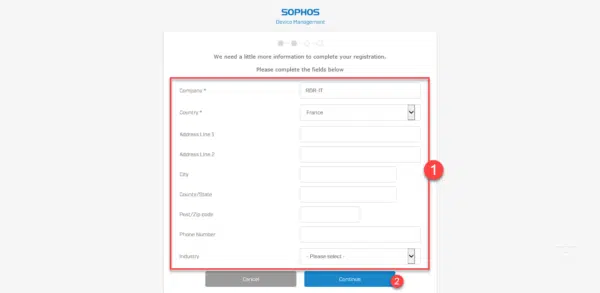 9. Wait … 10. Click Confirm Registration 1 .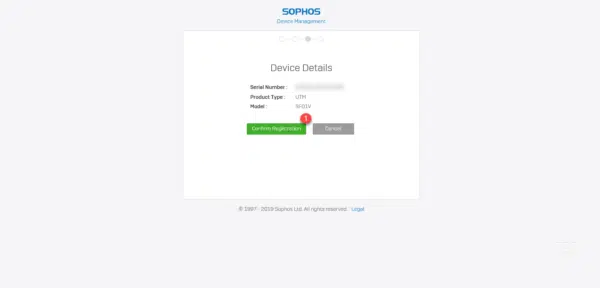 11. Registration is complete, click on Initiate License Synchronization 1 .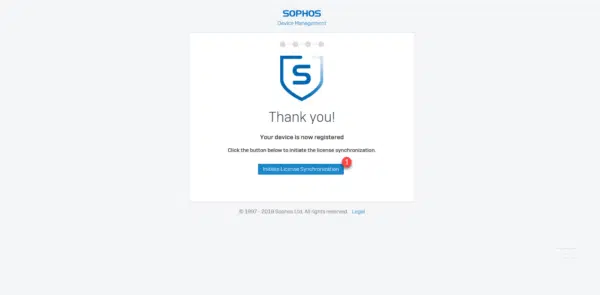 12. During the recovery of the license, I had the failure message below, For the passage, I handed the url of the firewall and I reconnected to the web interface and the license was installed correctly.