Post-installation configuration
In order to configure the firewall, you must configure a computer with an IP address in the default segment of the Sophos XG address (example: 172.16.16.100/24).
1. Launch an internet browser and enter the firewall address https://172.16.16.16:4444 and pass the certificate alert.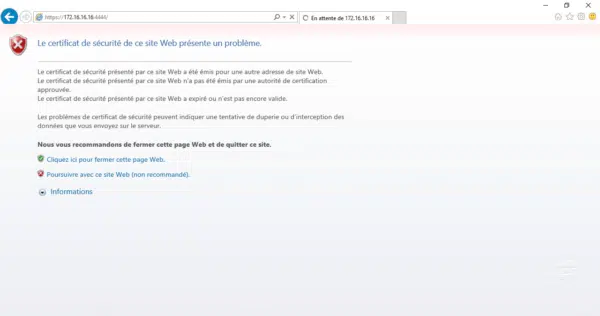 2. Click on Click to begin 1 .
3. Set the password for the admin account 1 , check the box to accept the license 2 and click Continue 3 .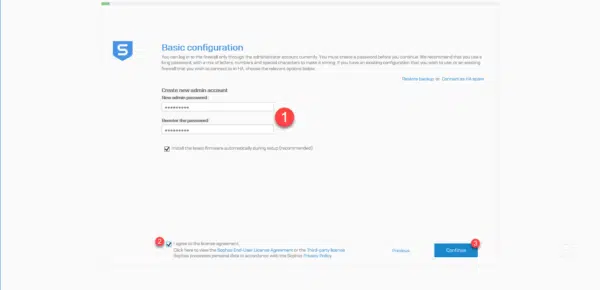 4. To configure the IP address of the WAN interface (port2) click on Manual configuration 1 .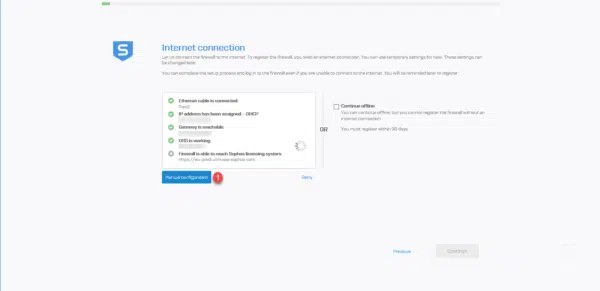 5. Enter the IP configuration of the WAN interface (port2) 1 and click Apply 2 .
6. Click OK 1 to close the information message.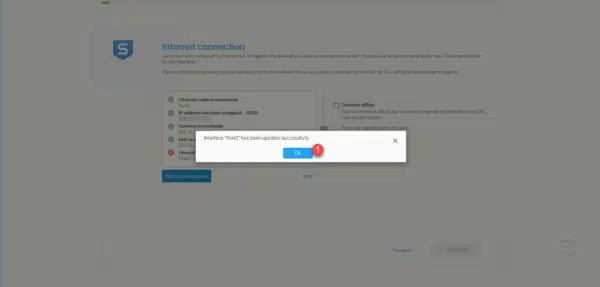 7. The firewall is connected to the internet, click on Continue 1 .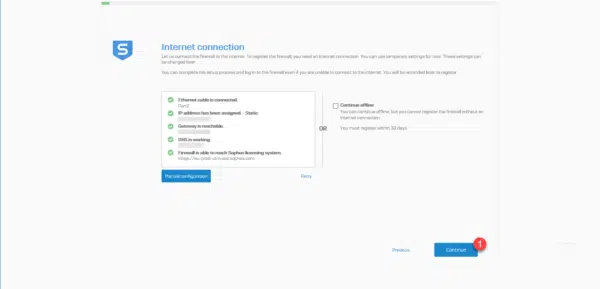 8. Enter the name of the firewall 1 , select the time zone 2 , check the time and date 3 and click on Continue 4 .
9. Enter the serial number 1 received by email and click Continue 2 .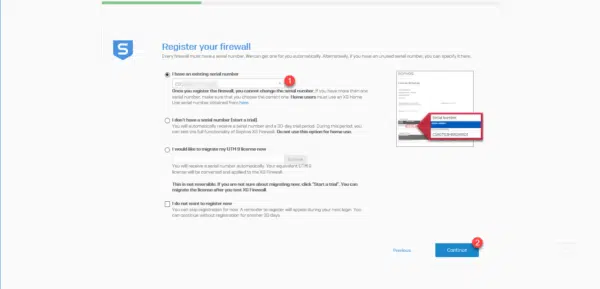 10. A summary of the license is displayed, click Continue 1 .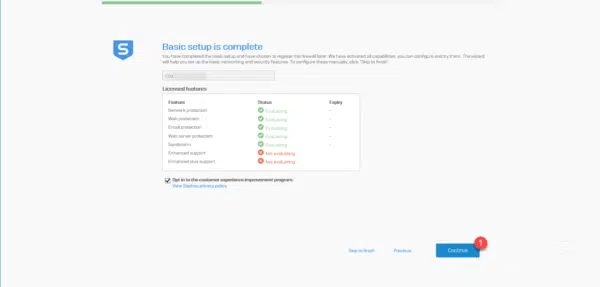 At this stage, it is possible to finalize the configuration of the firewall by clicking on Skip to finish.
11. Configure the IP address of the LAN port (port1) of firewall 1 and click on Continue 2 .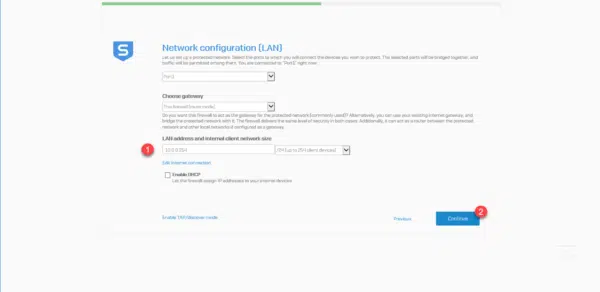 12. Activate the security options for the default rules 1 then click Continue 2 .
Personally, I do not activate any protection at the time of configuration.
13. Configure the email addresses (sender / recipient) 1 to receive notifications and click Continue 2 .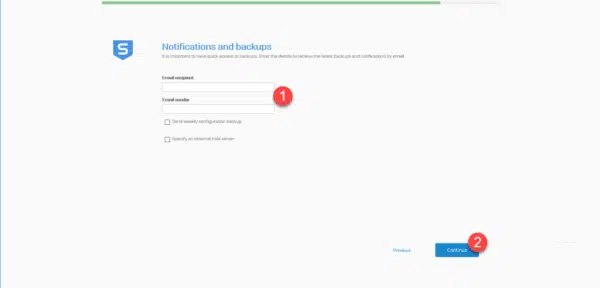 14. A configuration summary is displayed, click Finish 1 to apply the configuration.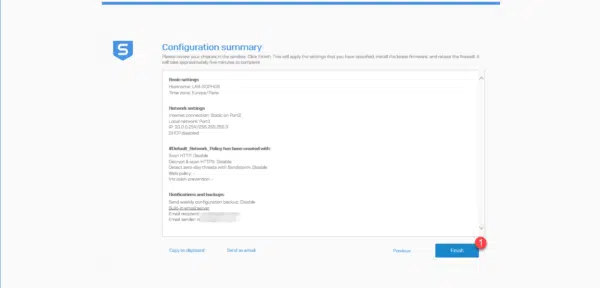 15. Wait while the configuration is applied and install updates if there are any.
16. The firewall configured and up to date, go to the web interface with the IP address configured and connect with the admin account and the password set during the configuration.