Installing Sophos XG
1. Start the virtual machine and boot to the CD drive.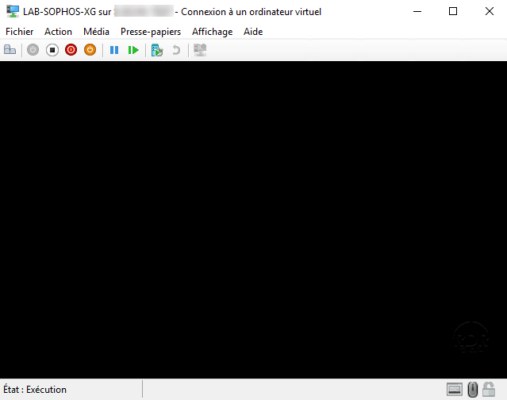 2. Confirm the installation and formatting of the drive by entering Y and confirm by clicking Enter.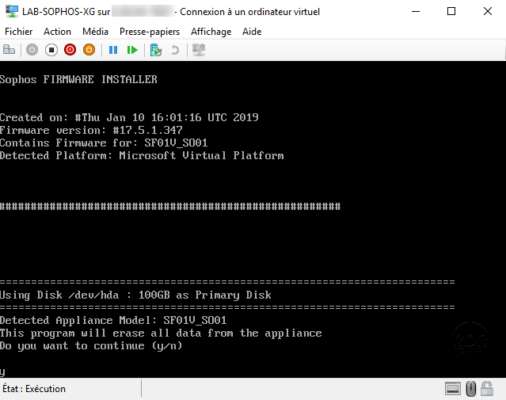 3. Wait during the installation …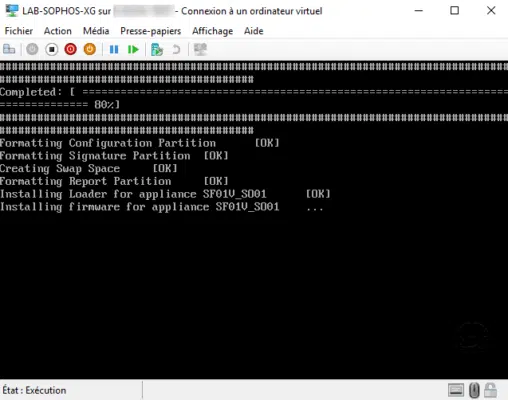 4. When the installation is complete, remove the ISO from the virtual machine, confirm the restart by entering Y, and confirm by clicking Enter.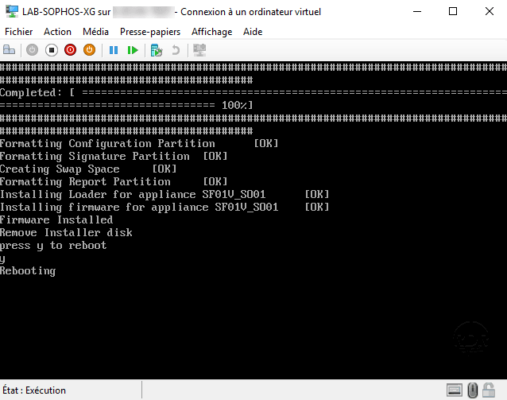 5. Wait while restarting …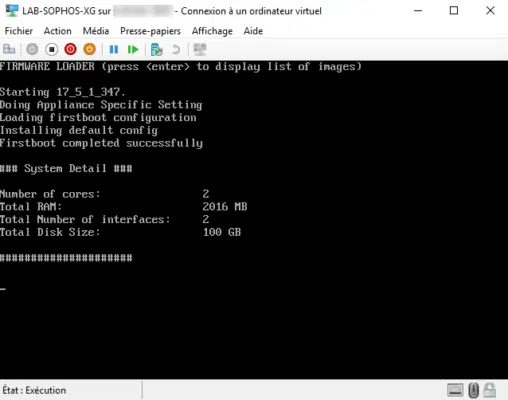 6. The system is ready when the Password line is displayed.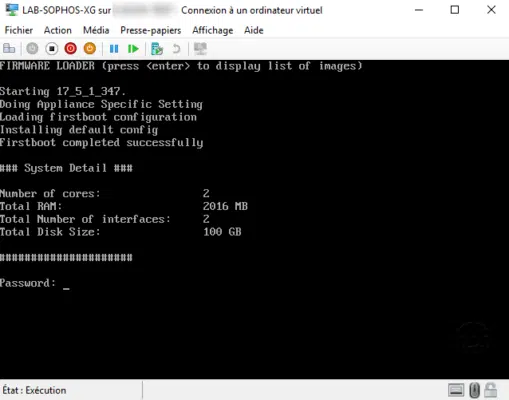 Now that the firewall is installed, we will move to the post-installation configuration.