Manage virtual machines
In this part, we will discuss what actions can be performed on virtual machines from the Failover Cluster Manager console.
Move a computer to another cluster host
There are two ways to move a virtual machine from one node to another:
Dynamic Migration: allows you to change hosts without interrupting the virtual machine.
Quick Migration: faster solution that cuts service, vm is saved, sent on a host and restarted.
Right-click on the computer to move, go to Move 1 / Migration (choose the desired type) 2 / Select a 3 node.
Choose a 1 node and click OK 2 .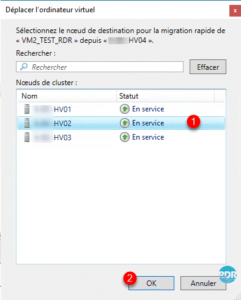 The Best Possible Node option is based on the number of roles.
Move files from a virtual machine
Right-click on the virtual machine and click on Move 1 / Storage of the virtual machine 2 .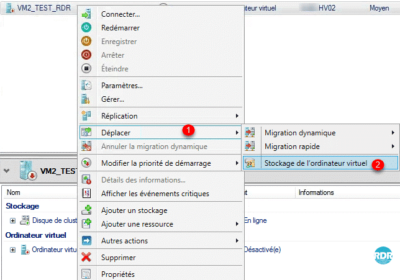 Select the destination folder 1 and click on it, select the file or files to move 2 and drag and drop into the folder 3 . Finally click on Start 4 to start the move.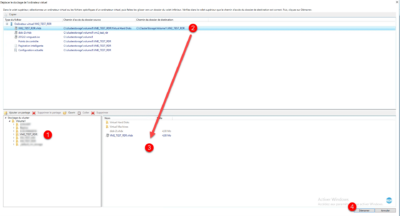 It is possible to track the progress of the move in the Summary section of the VM or by the Hyper-V Manager.
Import a virtual machine into cluster roles
If a virtual machine was created directly from the Hyper-V Manager Console and its files are on the cluster's shared disk, it can be imported into the roles.
On the Actions menu of Failover Cluster Manager, click Configure Role 1 .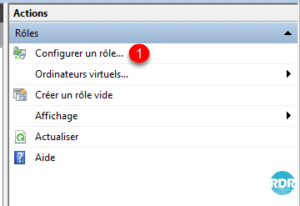 When launching the wizard, click Next 1 .
Choose the Virtual Machine 1 role and click Next 2 .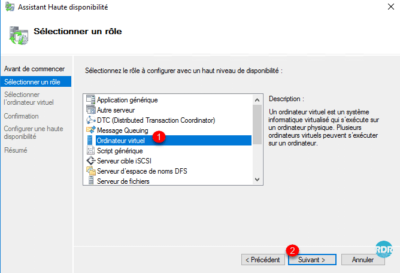 Select the virtual machine(s) to cluster <1 and click Next 2 .
Confirm high availability by clicking Next 1 .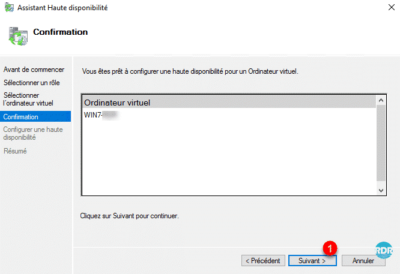 The computer is added to the cluster, close the wizard by clicking the Finish 1 button.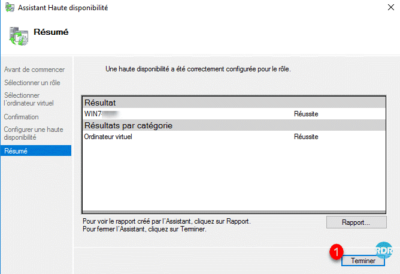 The virtual machine(s) 1 are added to the failover cluster role list.