Role installation
From the server manager, launch the Role Installation Wizard and feature.
When launching the wizard, click Next> 1 .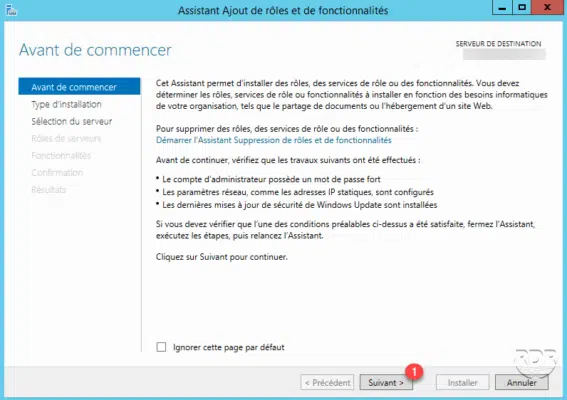 Installation Type: Select Role Based Installation or 1 Functionality and click Next 2 .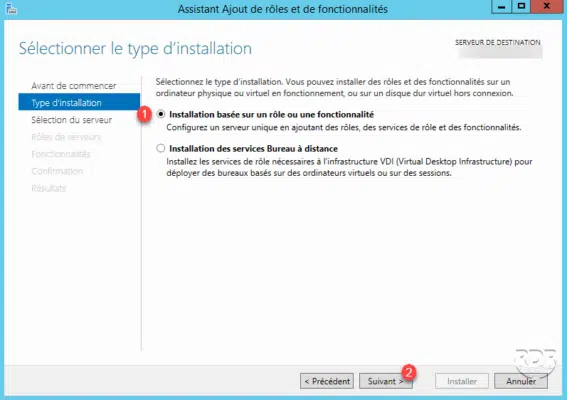 Select server: choose the option Select server from server pool 1 , select the server where IPAM must be installed 2 then click Next 3 .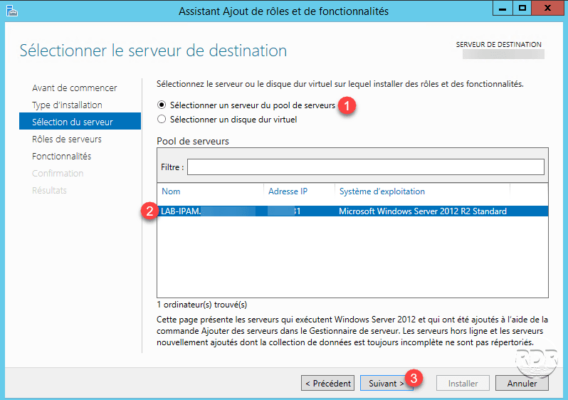 Server roles: Click Next 1 .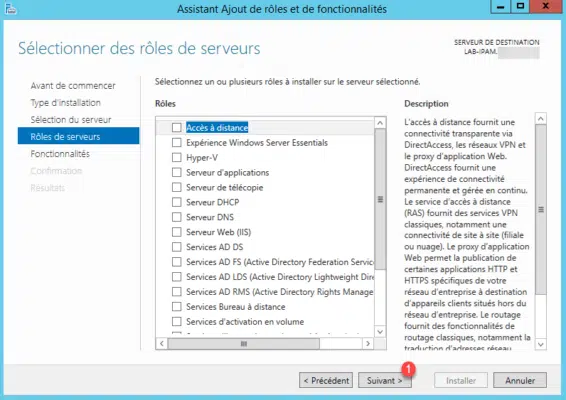 Features: search and check 1 IP address management server (IPAM).
Confirm Add Dependencies by clicking Add Features 1 .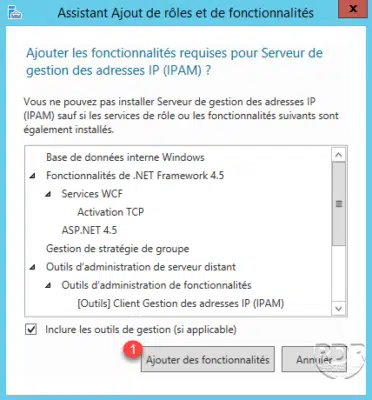 Click Next 1 .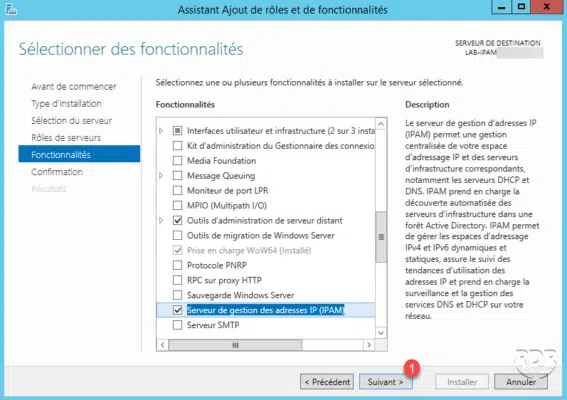 Confirm by clicking Install 1 .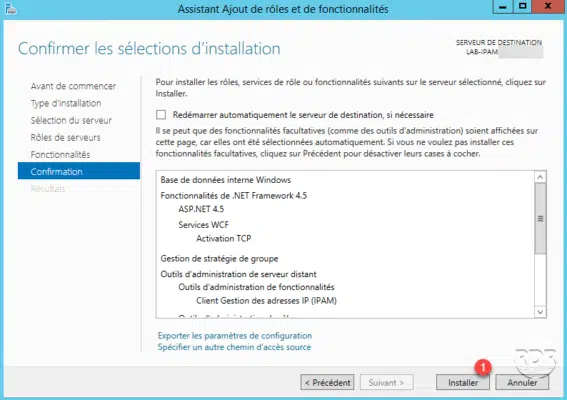 Wait during the installation …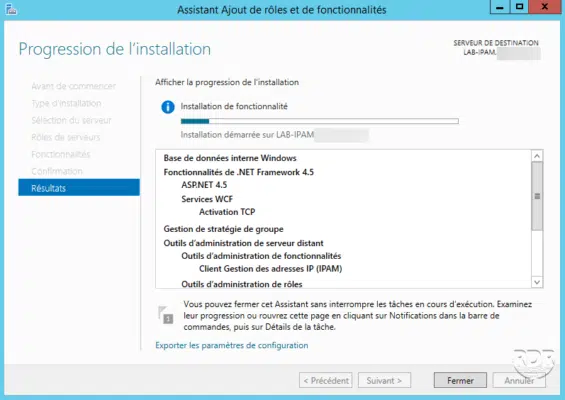 The installation is complete, click Close 1 to exit the wizard.
Now that all the components necessary for the proper functioning of IPAM are installed, we will proceed to the configuration.