Installing roles
From the Admin Center interface, install the clustering feature. From the navigation menu, go to Roles and Features 1, check Failover Clustering 2 and click Install 3.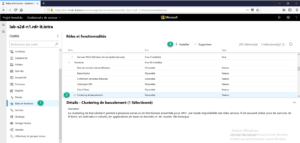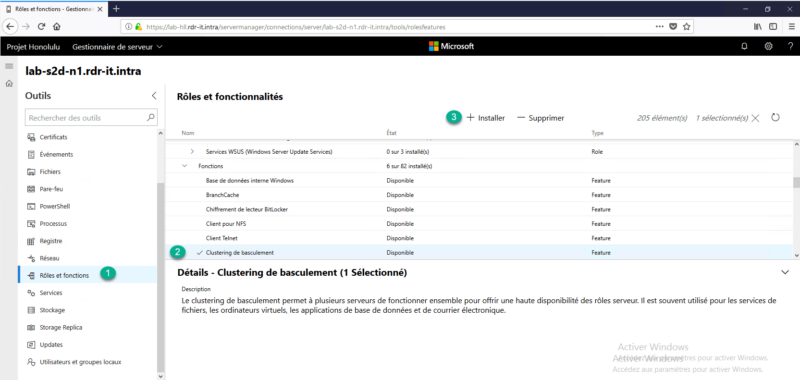 Search for dependencies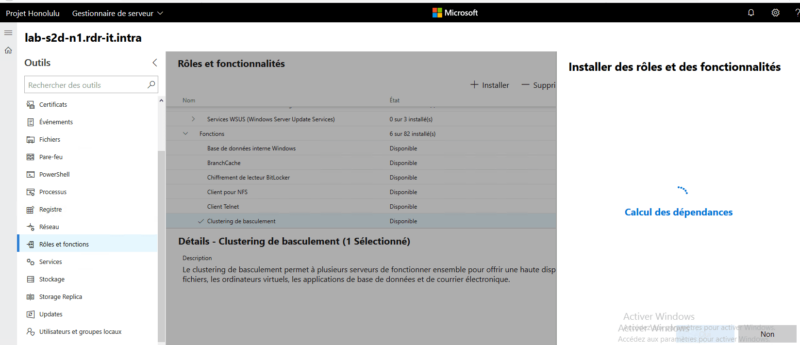 Check box 1 to allow automatic restart and click Yes 2 to start the installation.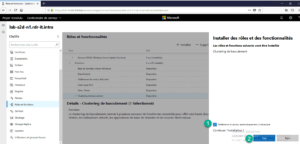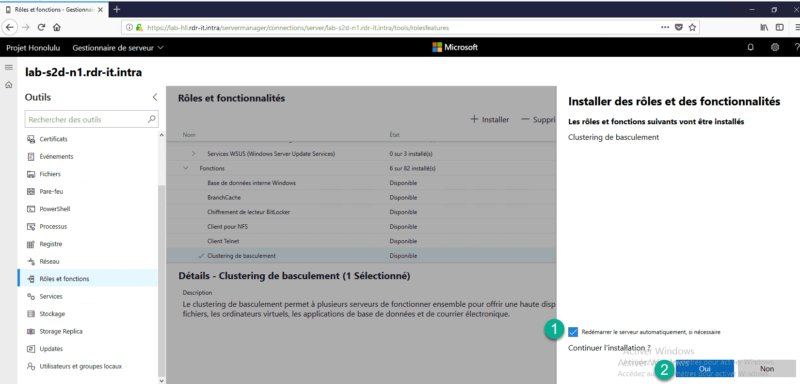 You can follow the status of the installation in the notification area.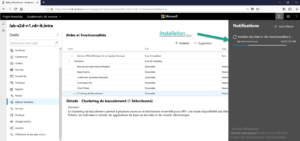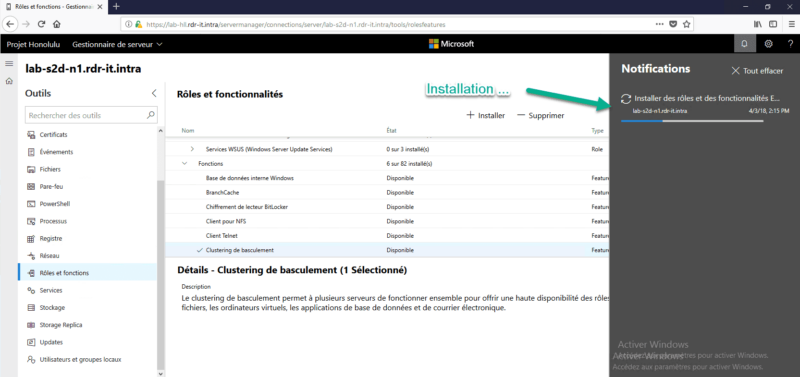 You must also install the file server role. To do this, type the following command in PowerShell on the server.
Install-WindowsFeature

-Name

File-Services
Repeat steps 1 to 5 on the second server.
---