Installing Microsoft Web Platform
Microsoft Web Platform is an additional IIS component accessible through the Administration Console, which allows you to install plugins, addons for Web services.
Launch the IIS Admin Console (Internet Services Manager).
Click on the server name 1 .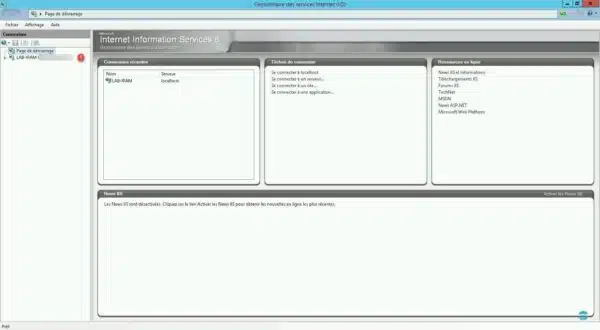 If the pop-up appears, click the Yes 1 button to start the installation, otherwise click Get New Web Platform Components located in the Actions menu on the right in the console.
This action opens the internet browser, click on Install this extension 1 .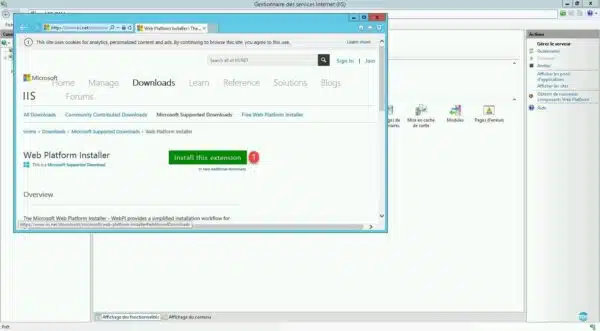 Depending on your browser run 1 or download the program.
Accept the 1 license agreement and click on Install 2 .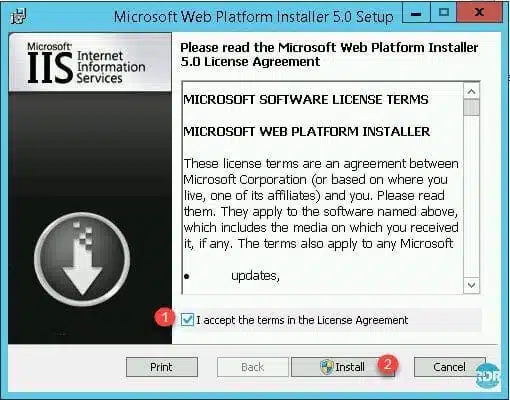 Wait during the installation …
Click on Finish 1 to close the wizard.
Close the IIS console and restart there.
The Web Platform Installer 1 icon is available in the IIS console. Click on it to access it.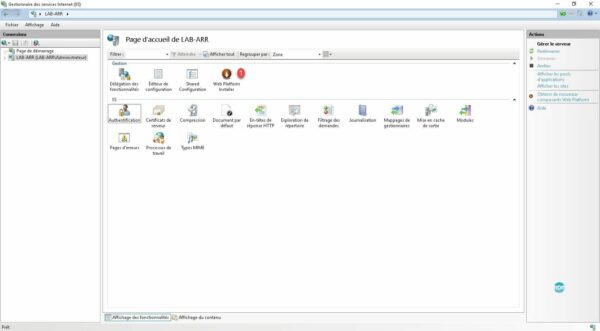 Wait while connecting to the platform.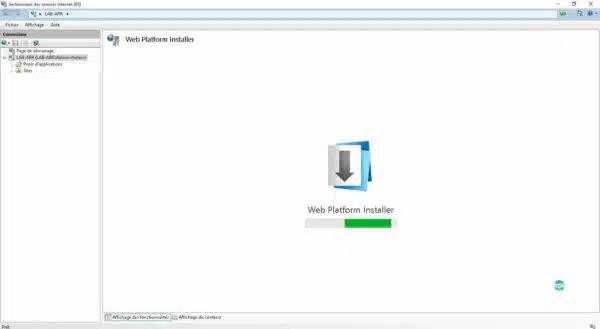 From this page, it is possible to install additional components like PHP, ARR, WordPress …