Installing the IIS role
From the server manager click on Add Roles and Features 1 .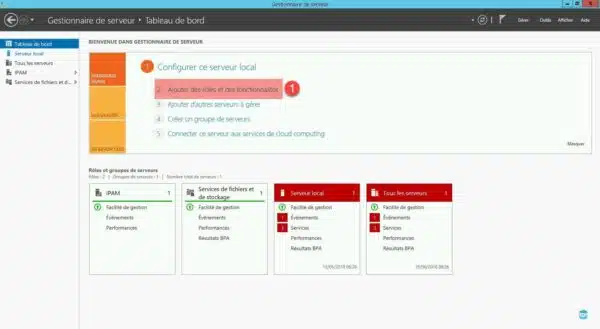 Pass the first window of the wizard by clicking Next 1 .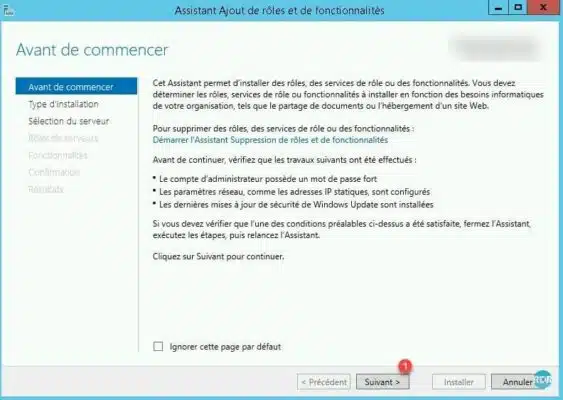 Choose Role Based Installation or Functionality and click Next 1 .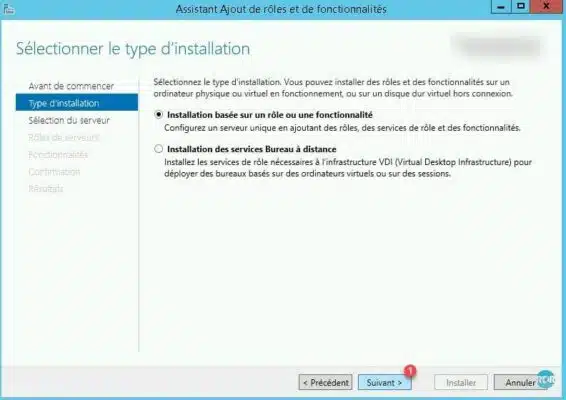 Select the server and click Next 1 .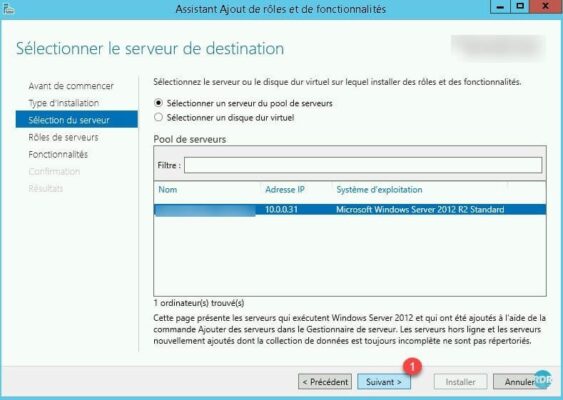 In the list of roles check Web Server (IIS) 1 .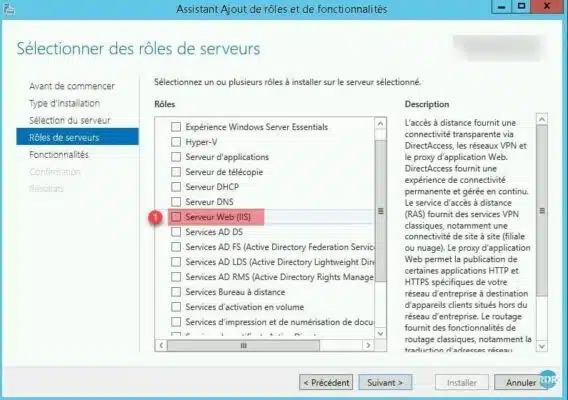 A window opens, click on Add Features 1 .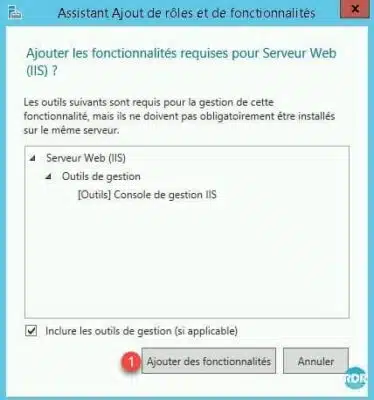 The role is selected, click the Next 1 button.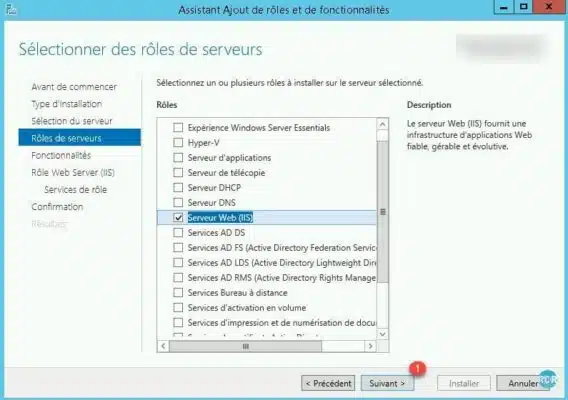 There is no additional feature to install, click Next 1 .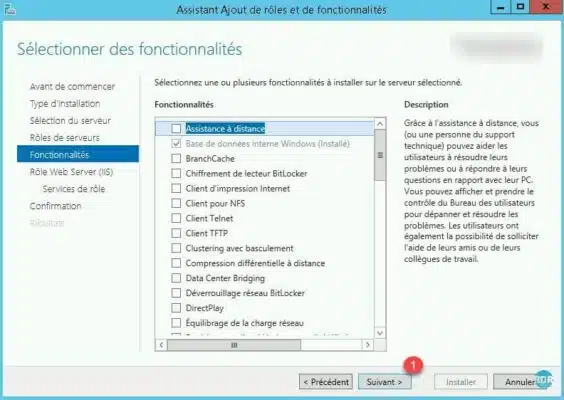 This page summarizes the IIS role, click Next 1 .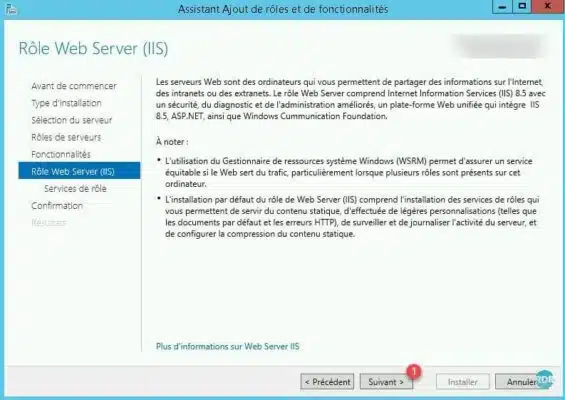 Role services, it is possible to add features to the server at the time of installation B , click Next 1 .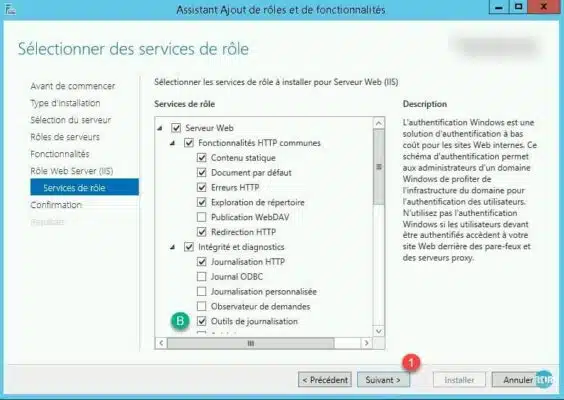 Confirm the installation by clicking the Install 1 button.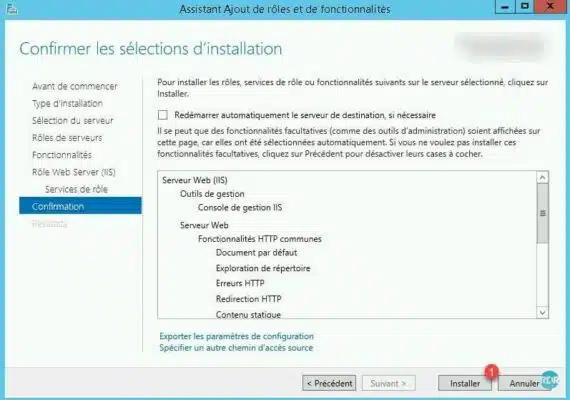 Wait while installing the IIS role …
The installation is complete, click Close 1 to exit the wizard.